In Yogi's state, crimes spiral out of control
Harassed, 'raped', killed: Day in life of women in Uttar Pradesh
The incidents, all of which happened between Monday night and Tuesday night, suggest that crimes against women are spiralling in the state , whose CM Adityanath goes about criticising other states' law-and-order record during election campaigns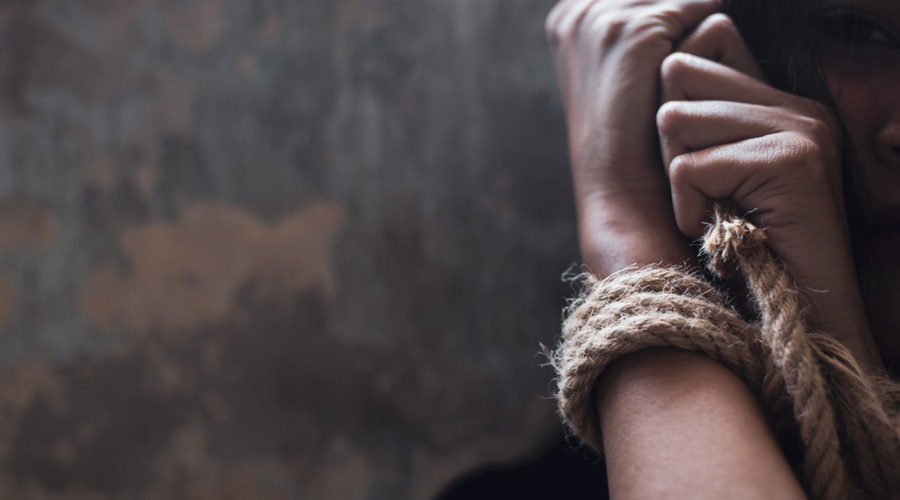 ---
Lucknow
|
Published 25.03.21, 12:43 AM
|
---
A mother and daughter driven to suicide by alleged blackmail and sexual harassment. Two teenaged sisters strangled after purported rape. A mother bludgeoned to death and her daughter left to die on a field.
The incidents, all of which happened between Monday night and Tuesday night, suggest that crimes against women are spiralling out of control in Uttar Pradesh, whose chief minister Yogi Adityanath goes about criticising other states' law-and-order record during election campaigns.
⚫ A Dalit mother, 40, and her daughter, 17, hanged themselves from a tree on Tuesday night at village Belsar in Gonda district of eastern Uttar Pradesh.
The elder woman's brother-in-law said a Belsar resident named Satyam Singh had shot an "objectionable video" of his niece and was blackmailing her and her mother.
"He wanted to exploit them sexually, which is why they ended their lives," he said.
"We had earlier approached the police three times but every time they asked us to resolve the matter in the village panchayat. The panchayat had asked Satyam last year to stop harassing my niece but he didn't listen."
Gonda superintendent of police Shailesh Kumar Pandey denied knowledge of any past complaint from the family but said Satyam had been arrested.
Rajan Baba, a village panchayat member, said: "We had warned Satyam many times."
⚫  In village Singaha in Sant Kabir Nagar district, 140km east of Gonda, Shanti Devi, 42, had her skull smashed and her daughter Ranju Kumari, 17, was left seriously injured late on Tuesday night.
"They had come to work on a farm in Singaha from their village of Musahara. They did not return home," Vinay Pathak, a local police inspector, said.
"There were several injury marks on their heads and faces. The girl has been admitted to the medical college in Gorakhpur. We are trying to ascertain the motive."
⚫ In Pilibhit, western Uttar Pradesh, two sisters were found throttled to death on a highway near their home in the Bilaspur area on Tuesday morning.
The girls, aged 19 and 16, were labourers at a brick kiln and had been missing since Monday night.
Officers said the elder sister was hanging from a tree while the younger lay on the ground a few metres away. The post-mortem has confirmed both were strangled before one of them was hanged.
Their mother said the brick-kiln owner, Ali Hasan, and his accountant Mahesh Kumar had raped and murdered the girls. Police sources said they were probing several angles, including honour killing, but did not reveal whether the post-mortem had confirmed rape.
The accountant's mobile phone was found near the younger girl's body, police sources said.
The girls' mother, speaking to reporters on Wednesday before the police took her away for questioning, said: "We live in a hut provided by the brick kiln owner. He had threatened me on Tuesday night and asked me not to go to the police," she said.
Kamal Singh, a local police officer, dismissed her allegation, saying the brick kiln owner had himself informed the police of the double murder on Tuesday. Singh didn't explain how the accountant's mobile came to be at the spot.
"We had no enmity with anybody but the brick-kiln owner had his eyes on my daughters," the mother alleged.
Pilibhit superintendent of police Jay Prakash said: "The role of the victims' family members is dubious…."
According to the National Crime Record Bureau, 59,853 crimes against women were reported in Uttar Pradesh in 2019, making up 14 per cent of the national figure.