Growing demand of manpower in the hospitality sector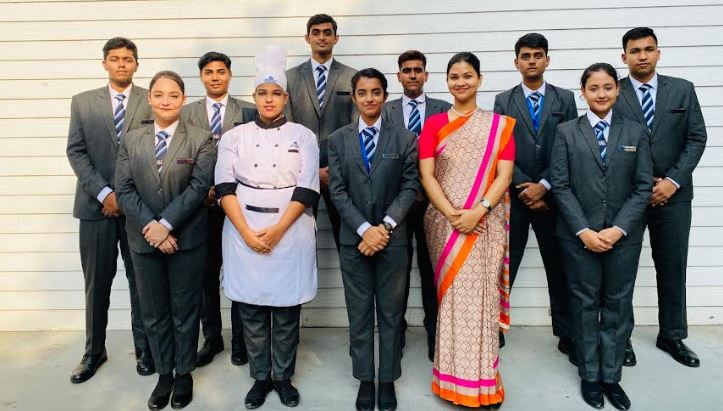 Indian Institute of Hotel Management
---
Published 26.05.22, 06:03 PM
|
---
The hospitality industry is growing in a fast pace and there are thousands of new job opportunities available every year. Considered to be a sunrise industry, the hospitality sector in India is expected to enhance its GDP growth immensely by 2028, due to a considerable growth in foreign visitors and increase of International hotel chains in the country. These factors have enabled the need of well trained professionals to cater to the growing demand of manpower in the hospitality sector.
Indian Institute of Hotel Management has maintained its place as one of the one of the premier Hospitality Education centres, for the past 19 years crossing many milestones and proving that they are among the top ranking colleges to provide job guarantee to its students. The core quality of any job oriented college is to complement its academics with streamlined training and suitable placement in places of repute and more importantly mentor them to stand out in a crowd.
The various hospitality courses available in the institute train students through classroom trainings and various academic programs, industry visits, off-campus and on-campus activities, workshops and internships to groom Ample industry exposure enables students to gain hands-on training of the required skills while working with industry experts and skilled professionals. The effort taken to groom and discipline the students is commendable as poise, gesture, mannerisms and behavior is keenly monitored and enhanced to fit industry standards.
A trained graduate from Indian Institute of Hotel Management is eligible to bag the best jobs in Star Category Hotels, Airlines, Hospitals, MNCs, Talent Acquisition firms, Logistic Companies, IT Companies, Cruise Liners, Banks etc. Moreover students can also pursue higher degrees in this field and reach greater heights.
The growth and determination with which it is progressing has helped the institute to implement its expansion plan in creating a new campus to facilitate its students.
If you want to be a part of this institution and excel in your skills to create an enviable future for yourself in the hospitality sector then Indian Institute of Hotel Management is the right choice for you, where passion meets academics to create a profession of your choice.
Phone No. 9051475838, Website : www.indianihm.com