Grand Alliance hits snag
The trouble began with HAMS chief Jitan Ram Manjhi insisting on at least 5 seats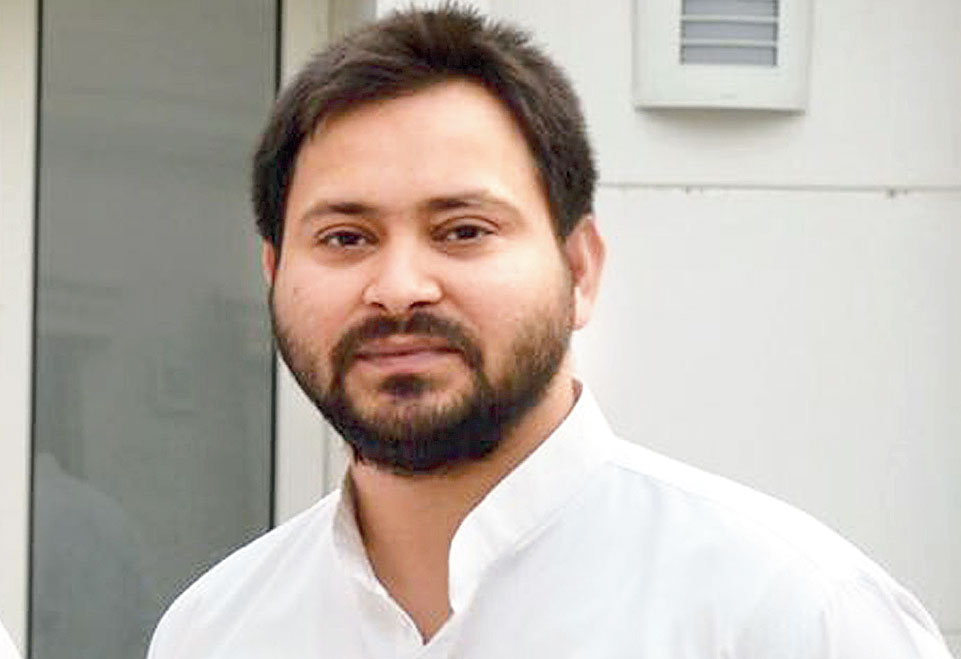 ---
|
Patna
|
Published 17.03.19, 08:00 PM
---
The opposition Grand Alliance in Bihar has hit a rough patch after some parties expressed reservations over the Congress being allotted 11 of the total 40 Lok Sabha seats in the state.
The announcement of the seat-share deal — apparently sealed at a meeting of allies in Delhi last Wednesday — was to be made here on Sunday, but it has been deferred and a new date is yet to be decided.
However, sources said the seats could be announced on Monday or Tuesday.
Senior Bihar Congress leaders have gone to New Delhi for a meeting with the party high command. RJD leader Tejashwi Prasad Yadav and Rashtriya Lok Samata Party (RLSP) chief Upendra Kushwaha are also there.
The trouble began on Saturday with the Hindustani Awam Morcha (HAMS) chief Jitan Ram Manjhi insisting on at least five seats, sources said.
Without naming any party, Tejashwi on Saturday tweeted about the danger before the country and the Constitution and if the party "does not forego the ego to increase a few seats for itself and decrease some of the allies".
The tweet was seen to be directed at the Congress.
Reacting to Tejashwi's tweet, Bihar Congress president Madan Mohan Jha said: "We did not see anyone's ego when we discussed sharing of seats. If any party, be it ours or theirs, has any ego problem, it should be removed. Talks were over and an agreement reached. We were to announce seat sharing today, but it did not happen."
Asked why the need for fresh consultations arose, Bihar Congress legislature party leader Sadanand Singh said: "I can only say there is a problem somewhere. Our party high command is seeing everything and will take an appropriate decision."
A Congress source said Rahul Gandhi had given a formula of 15 seats each for the Congress and the RJD, leaving 10 for four other allies and the Left. Rahul, the source said, had also said one or two seats could be negotiated.
"The negotiations on seat sharing were held in Delhi at the level of AICC general secretary and organisation in-charge K.C. Venugopal. It did not go to Rahul's level. Now that the Grand Alliance has hit a vortex, Rahul might step in," the source said.
Bihar Congress leaders said it was Tejashwi who needed the alliance to "save his party and political career".
RJD national vice-president Shivanand Tiwari said: "We want Rahul Gandhi to become the PM, but he must become magnanimous. Congress cannot lead the Opposition charge by pressuring its allies."