Govt cites UPA to deny China debate
Centre also countered the Opposition's argument about former PM Jawaharlal Nehru answering questions in Parliament about the Chinese conflict of 1962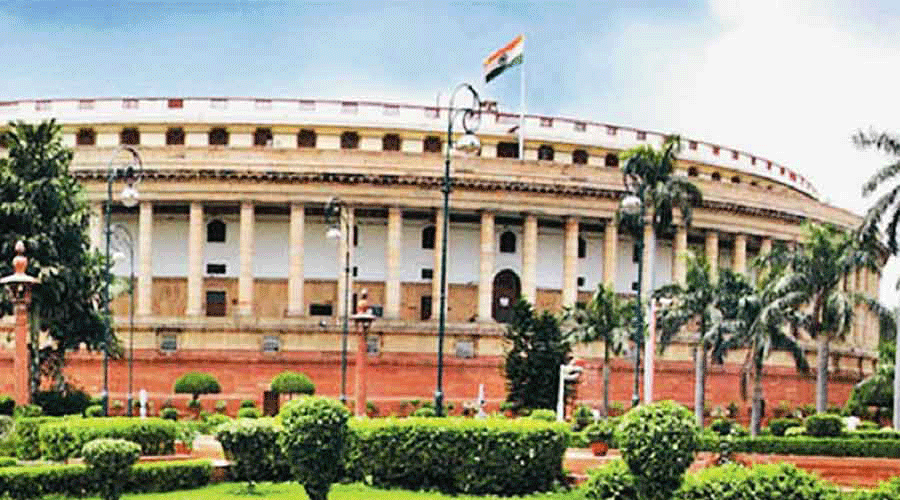 Indian Parliament
File picture
---
New Delhi
|
Published 24.12.22, 02:53 AM
|
---
The government on Friday justified the denial of discussions on Chinese aggression in Parliament by pointing out that the UPA had also rejected similar calls when in power. 
The government also countered the Opposition's argument about former Prime Minister Jawaharlal Nehru answering questions in Parliament about the Chinese conflict of 1962 by pointing out that India had lost the war by then, a situation that cannot be equated with what is happening now.
The Opposition parties have been demanding a discussion on the Chinese incursions in both Houses of Parliament after the statement of defence minister Rajnath Singh on December 13 on the Tawang border clash.  
Parliamentary affair minister Pralhad Joshi told reporters after the session was adjourned on Friday: "One issue which has been repeatedly raised is a discussion on the situation on the border with China. I am not talking about 1960s, 70s or 80s. On July 24, 2013, when the UPA government was in power, it turned down a request for discussion on the violation of the line of control by China and Pakistan. The reason cited was that it involved an issue which was sensitive with relation to India's relations with China and Pakistan." 
Again on January 22, 2014, BJP member Prakash Javadekar's request for a discussion on the situation in the eastern and western sectors had been turned down on the same ground, Joshi pointed out. "We being in the Opposition accepted that," he said.