Govt airs 'intent' on faculty rule
We are in favour of the 200-point roster and we are going to grant it, promised Prakash Javadekar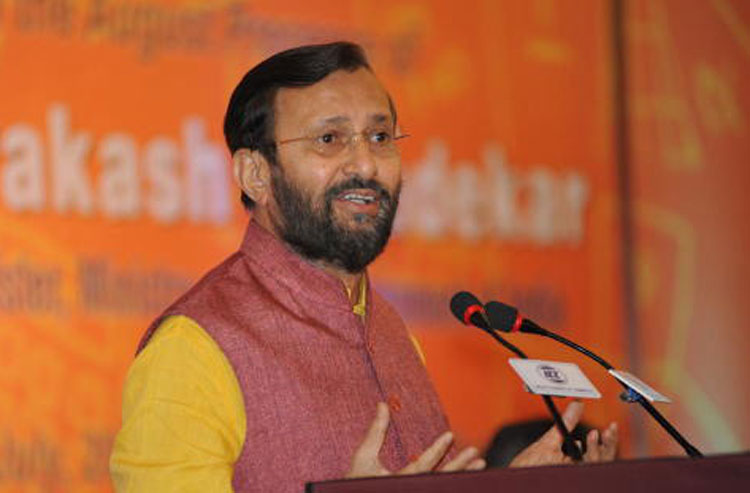 ---
---
The NDA government on Tuesday announced its intent to take "necessary legal actions" within two days to restore the practice of hiring university teachers by applying the reservation rule to the institute as a whole rather than treating departments as a unit.
HRD minister Prakash Javadekar's announcement that hinted at promulgation of an ordinance came on a day Dalit, Tribal and Bahujan groups observed a peaceful Bharat bandh with protest rallies.
"As I promised in the Lok Sabha and the Rajya Sabha, we have said that we are in favour of the 200-point roster. We are going to give it," Javadekar told reporters.
A ministry official said the government might pass an ordinance at the next cabinet meeting to be held on Wednesday or on Thursday.
Javadekar's pre-poll assurance came days after the Supreme Court last week dismissed a review plea the government had filed and upheld department-wise reservations that diminished the chances of candidates from socially disadvantaged sections like Dalits, tribal people and OBCs.
Since departments have few posts, the universities started applying a 13-point roster quota system in which the first three positions go to the general category, the fourth to OBCs, the seventh to Scheduled Castes and the 13th to Scheduled Tribes. This meant that in smaller departments, the chances of SC/STs getting reservation lessened.
"I (had) also said if the review petition is dismissed we would take necessary legal steps…. Two more days, and the university community will get justice," Javadekar said.
Ashok Bharati, chairman, All India Ambedkar Mahasabha, one of the groups that took part in Tuesd ay's protests, welcomed the announcement but criticised the government for the delay.
"This government is not in favour of Dalits, tribals and the backward classes. It brought a bill without any discussion for 10 per cent (economic) quota for the upper castes. The bill was passed within two days. But it took no action for a year to bring an ordinance (on hiring faculty) despite demands from the deprived sections."
Among others that joined Tuesday's protests were the Adivasi Adhikar Andolan, Samvidhan Vachao Sangharsh Samiti, Joint Yuva Adivasi Forum and the Delhi University Teachers Association.