Government airport security pitch
Rajnath says civil aviation sector sensitive and attack on airports had "geopolitical" ramifications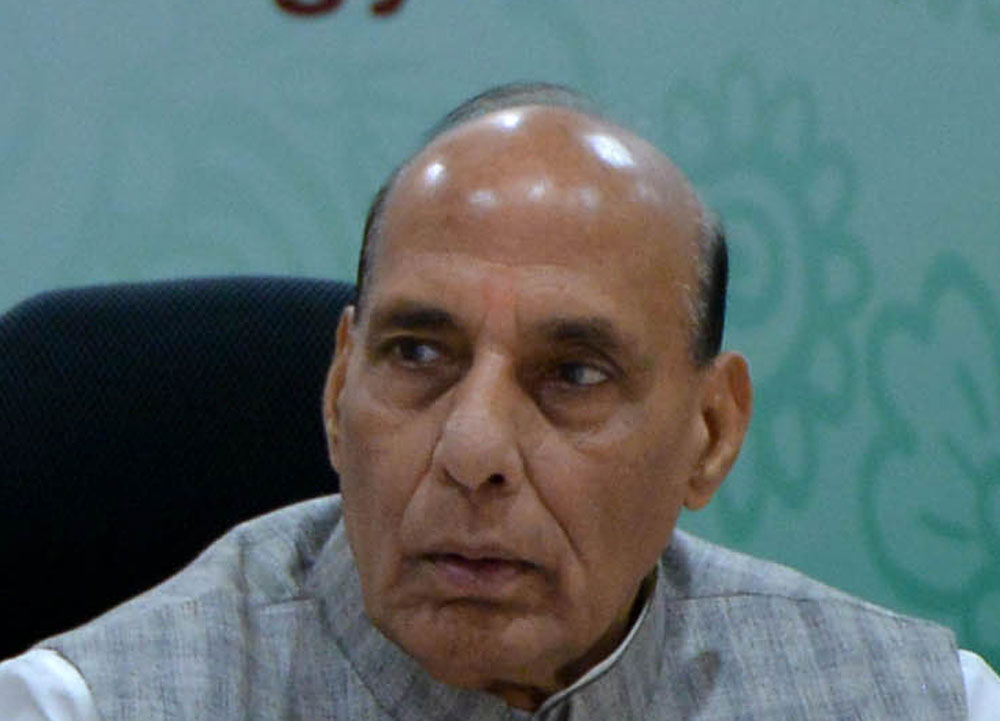 Union home minister Rajnath Singh
Picture by Prem Singh
---
New Delhi
|
Published 09.10.18, 09:00 PM
|
---
Union home minister Rajnath Singh on Tuesday said aviation security agencies in India needed to plug chinks in airport security to make it fool-proof.
Speaking at an international aviation security seminar organised by the CISF, Rajnath said the civil aviation sector was highly sensitive and attacks on airports had "geopolitical" ramifications.
"The case of the shoe bomber in 2001, the use of liquid explosives in London in 2006 and the case of the underwear bomber in Amsterdam in 2009 clearly indicate that terrorists are pushing the limits and even their underpants to hit the aviation sector," he said while directing the aviation security agencies in India to undertake "perspective planning" to thwart threats.
"The CISF should undertake untiring and sincere efforts to maintain foolproof security at airports which are thronged by lakhs of travellers daily," Rajnath said.
Underscoring the need to plug security loopholes at the 40-odd small airports in the country too, Rajnath said: "We have come up with an adequate set of infrastructure at airports which commensurate with the increased number of air passengers. But, there are still many challenges and vulnerabilities. Therefore, we need perspective planning, more international cooperation and better coordination," he said.
Rajnath pitched for updated security technology.