Firm on Savarkar, Congress reaches out to Shiv Sena
Party communications chief Jairam Ramesh says he and Sanjay Raut 'agreed to disagree' on the matter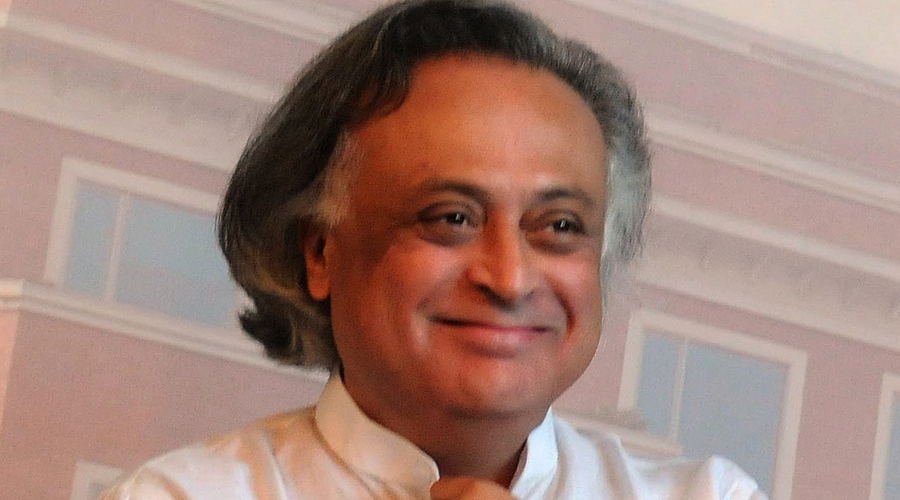 Jairam Ramesh
File picture
---
New Delhi
|
Published 19.11.22, 03:37 AM
|
---
The Congress has reached out to Uddhav Thackeray's Shiv Sena to ensure that the controversy over V.D. Savarkar does not strain ties, but has also argued that historical facts cannot be altered for political convenience.
 Addressing a media conference at Shegaon in Maharashtra, Congress communications chief Jairam Ramesh said: "I had a lengthy talk with Sena leader Sanjay Raut today. He has a completely different view about Savarkar, but we agreed to disagree. He told me that the difference of views on this issue will not disturb the coalition Maha Vikas Aghadhi (MVA)."
After Rahul criticised the Hindu Rashtra proponent, Sena leader Uddhav Thackeray  reaffirmed his respect for Savarkar. But Rahul has refused to dilute his position, asserting that Savarkar sought mercy from the British and betrayed India's freedom fighters.
Arguing that the MVA was formed on the basis of a common minimum programme despite ideological differences between the Congress and the Sena, Ramesh said: "These are matters of history. There are different perspectives and the debate will go on. Unlike the BJP, the Congress doesn't believe in rewriting history. If there is historical evidence, we can't distort it. We don't reinvent history. We can engage with somebody on the historical legacy of Savarkar. We have to do it dispassionately, in a scholarly manner."
Ramesh said: "There is no denying the fact that Savarkar and Jinnah were fathers of the two-nation theory. The Congress didn't invent the two-nation theory. This was the policy of the Muslim League. We have to accept historical facts. Rahulji said (freedom fighter and tribal hero) Birsa Munda sacrificed his life and didn't compromise with the British. This is history. No controversy about it. There is no doubt about the mercy petition given by Savarkar either. Lokmanya Bal Gangadhar Tilak was sent to jail for six years. He did not give a mercy petition."
Giving no indication of the Congress's readiness to tone down the rhetoric, the chief spokesperson said: "Godse was influenced by Savarkar. Savarkar might not have pulled the trigger that killed Gandhi, but there was an ideology behind the killing of Mahatma Gandhi which Savarkar subscribed to."
Nathuram Godse was a known Savarkar disciple and the two faced trial together in the Gandhi assassination case. That Ramesh chose to recall this while trying to defuse the crisis shows party's determination to protect its ideological position.