Farooq Abdullah meets Omar after 7 months
The family is allowed to meet Omar every Saturday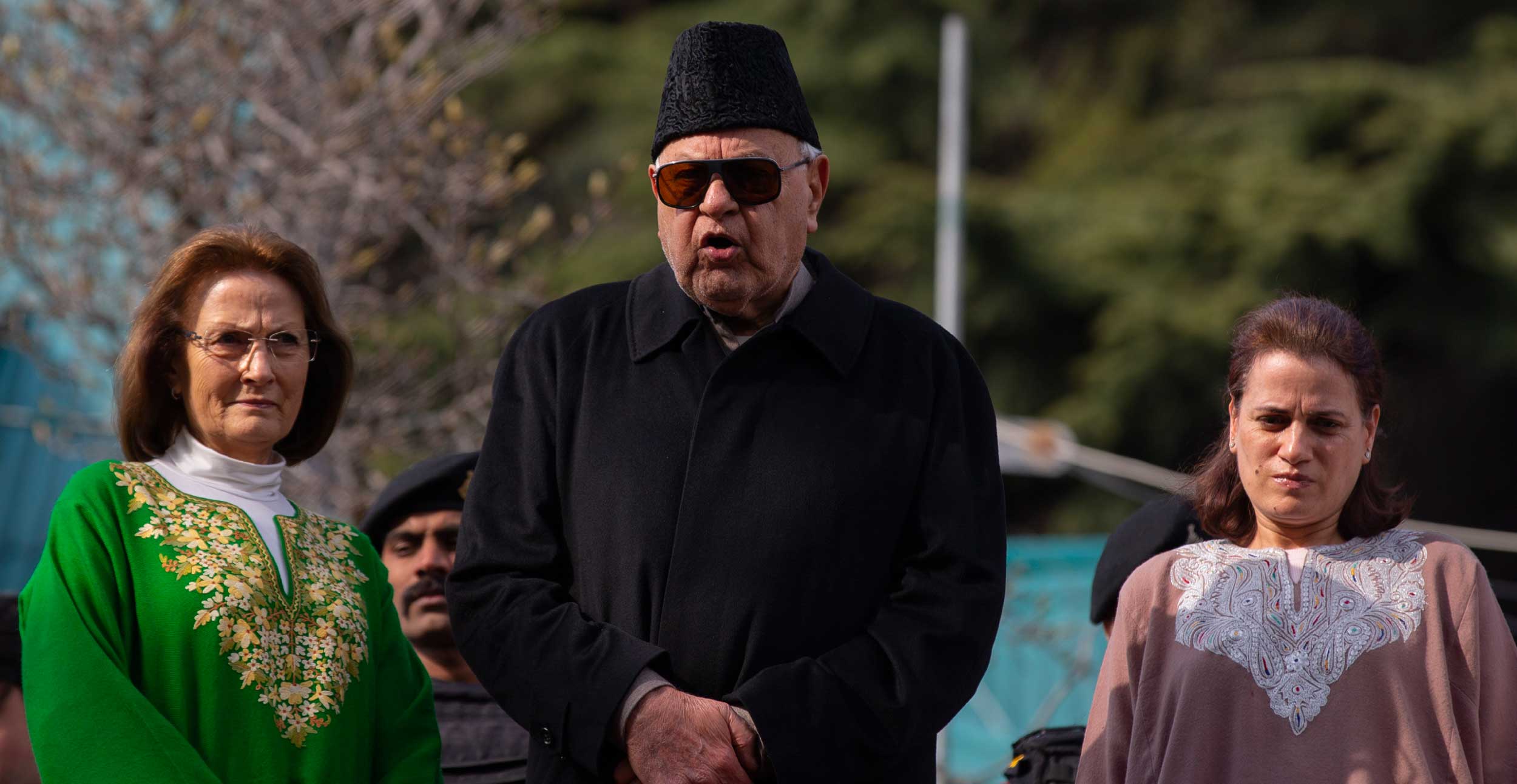 ---
Srinagar
|
Published 14.03.20, 09:03 PM
|
---
Emotions ran high as five-time chief minister Farooq Abdullah met his incarcerated son Omar Abdullah for the first time since the two were arrested more than seven months back.
Farooq, who is National Conference president and Lok Sabha MP from Srinagar, was released on Friday and stepped out to visit his father Sheikh Mohammad Abdullah's grave on the banks of the Dal Lake at Hazratbal.
Officials said Farooq sought permission to accompany his family to meet his son, who is detained at the Hari Niwas guesthouse-turned-jail. He was there at 11am after the permission was granted. The family is allowed to meet Omar every Saturday.
Pictures showed Omar walking out to the jail's entrance to see off his father, mother Mollie and other relatives after the meeting that had lasted an hour.
"It was a happy reunion. They were meeting after more than seven months," Farooq's eldest daughter Safia Abdullah Khan, who accompanied her parents, told The Telegraph.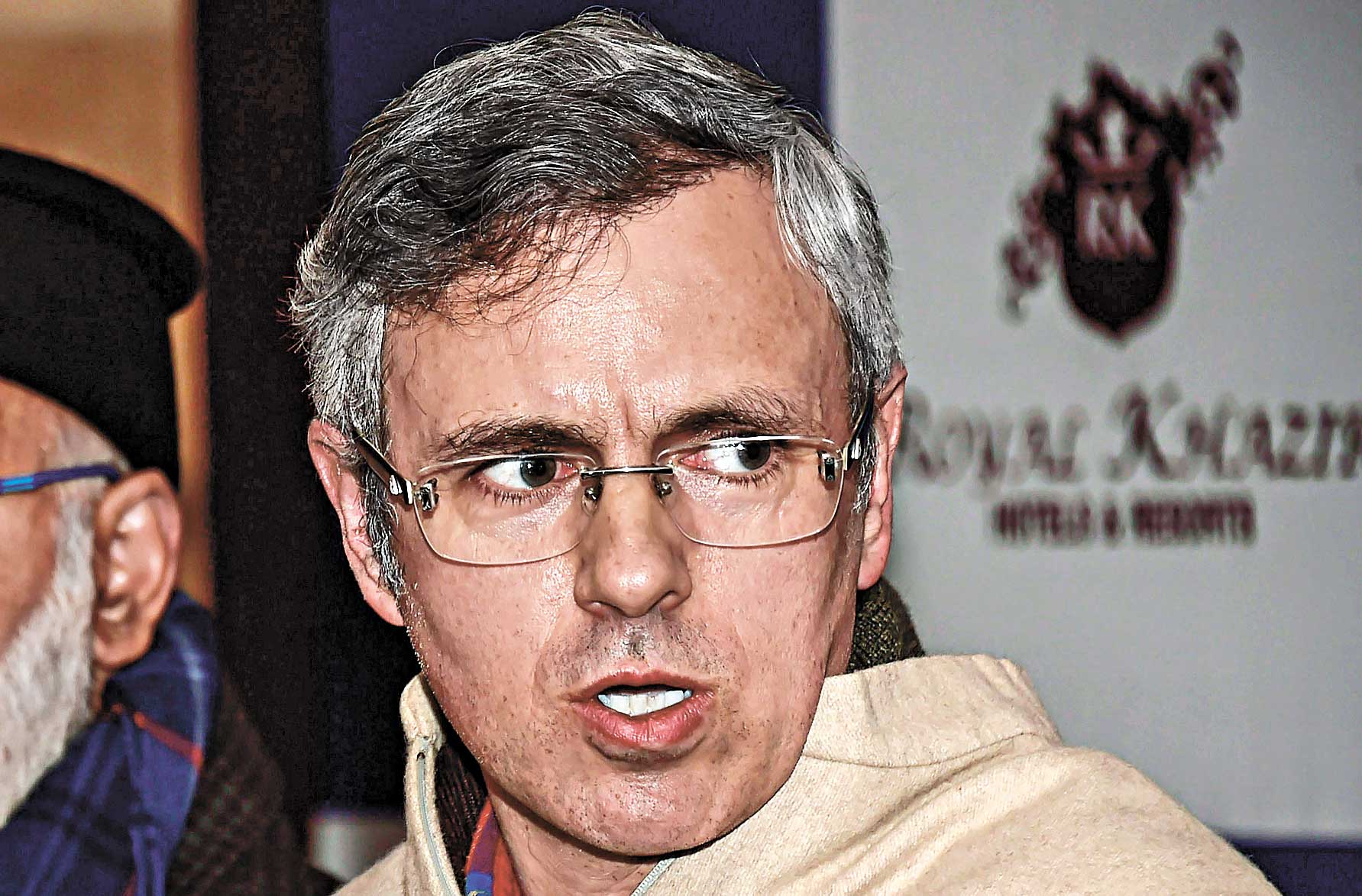 "He (Farooq) was very happy to see his son. They were both happy to see each other."
The family said the two warmly embraced each other.
Farooq had said on Friday that his freedom was incomplete as many others, including Omar and Mehbooba Mufti, were still in jail.
The government has released hundreds of politicians and activists after they signed a bond pledging not to speak against the Centre's decision to scrap the state's special status.
On Friday, Farooq said he would not speak on political matters until others are released, triggering speculation that he too might have been forced to keep quiet.
Safia, however, said no conditions are attached to his release and he did not sign any bond.
Dozens of people, including Congress veteran Ghulam Nabi Azad, visited Farooq's home to show solidarity. Azad, accompanied by Farooq, later told reporters that he is still unable to understand why all these politicians were arrested.
"We don't know the reasons still. Normally those people are detained who have violated the law or done anything against the country. But he (Farooq) was arrested along with Omar and Mehbooba ji even before the abrogation of Article 370," Azad said.