Drug price promise 'falter'
Cryptococcal meningitis kills an estimated 180,000 people every year, over three-fourths of them in sub-Saharan Africa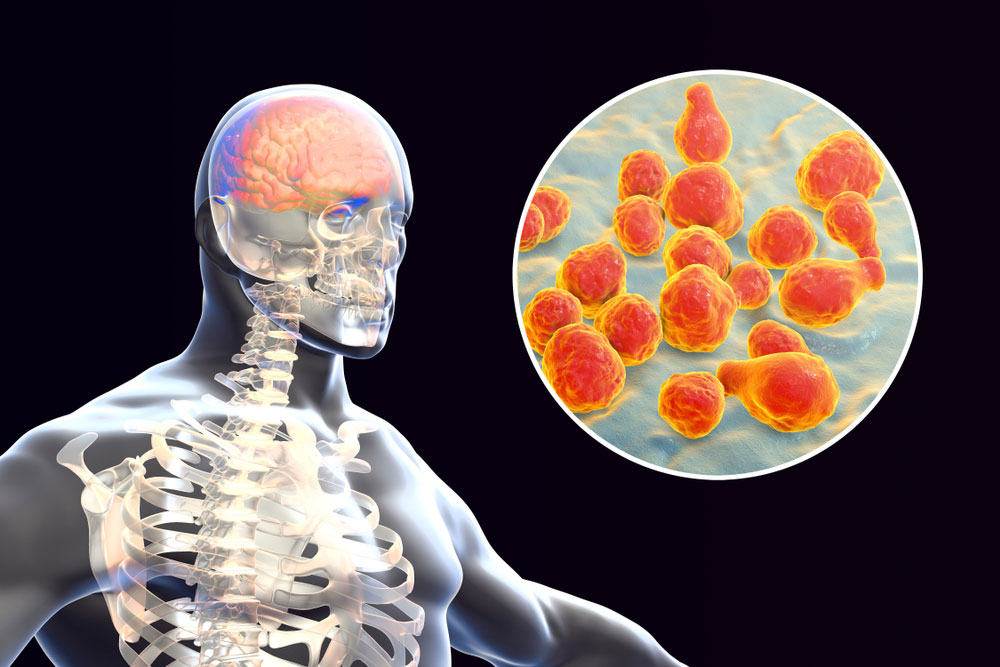 Pathogenic yeast fungus Cryptococcus neoformans causes meningoencephalitis in patients with AIDS.
(Shutterstock: 3D illustration)
---
New Delhi
|
Published 28.06.19, 02:32 AM
|
---
The US-based pharmaceutical company Gilead Sciences has not kept its September 2018 promise to lower prices of a drug to treat brain infections in patients with advanced HIV infections, the humanitarian agency Medicins Sans Frontieres said on Thursday.

In a statement from Geneva and New Delhi, the MSF said Gilead had promised to offer liposomal amphotericin B (LAmB) at a noprofit price of $16.25 (Rs 1,122) per vial in 116 developing countries, including India where it is available at $45 (Rs 3,106) a vial.
This drug is effective when used in combinations with other medicines to treat an infection called cryptococcal meningitis, a brain infection, and the second biggest killer after tuberculosis of people living with advanced HIV.
"The current price translates into nearly Rs 70,000 for a full course of treatment, which is not affordable for many HIV-infected patients in India and other developing countries," said Leena Menghaney, a lawyer and head of the MSF's access campaign in New Delhi.
Although LAmB is no longer under a patent, Gilead has not licenced the technology or manufacturing processes to generic producers, thus delaying the release of less expensive versions, said the MSF, which is working with Bihar authorities to help HIV patients receive medications for infections such as crytococcal meningitis and TB.
There was no immediate response to an email query sent by this newspaper to Gilead seeking its perspective and response to the statement from the MSF.
Infectious disease experts say about 10 to 15 per cent of people living with HIV infection would have advanced HIV disease, a medical condition in which their immunity levels have plummeted, making them susceptible to opportunistic infections such as TB or Cryptococcal meningitis.
Cryptococcal meningitis kills an estimated 180,000 people every year, over three-fourths of them in sub-Saharan Africa.
"We're forced to buy the drug from the private market at nearly three times the price the company had announced last year," Amit Harshana, a medical coordinator with MSF India, said in the statement. MSF officials are concerned that the government will not be able to fund treatment for cryptococcal meningitis at this price.
Harshana said about 15 per cent of deaths among patients with advanced HIV disease are from cryptococcal meningitis.