Drug money use slur on BJP
Former Karnataka chief minister Kumaraswamy on Monday said ill-gotten money from 'cricket betting networks, dance bars and drug mafia funded the defections' since he had cracked down on them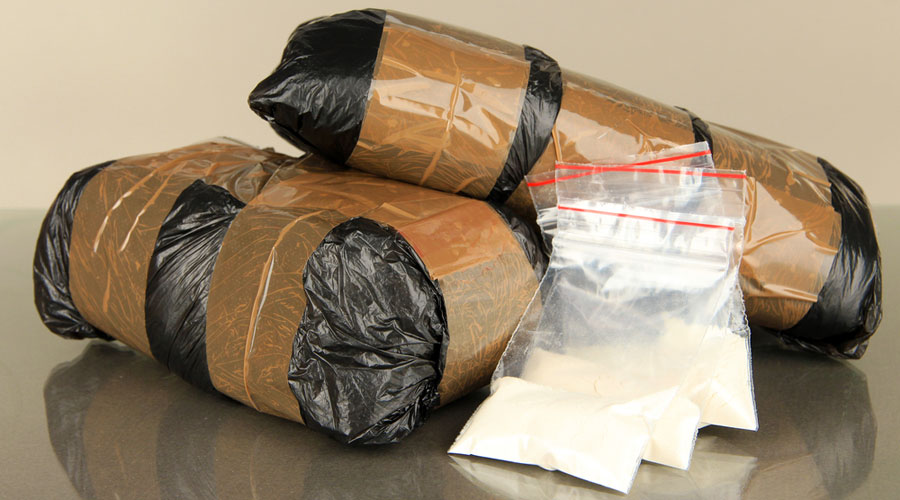 ---
---
Former Karnataka chief minister H.D. Kumaraswamy has triggered a war of words by alleging that drug money helped the BJP topple the coalition government he helmed until a year ago.
Still smarting from the pain of the way 17 of the coalition MLAs quit and joined rival BJP to destabilise his government in July last year, Kumaraswamy on Monday said ill-gotten money from "cricket betting networks, dance bars and drug mafia funded the defections" since he had cracked down on them.
"During my tenure some of them (main drug peddlers) had fled to Sri Lanka as they knew we would get them," he said accusing the BJP government of not doing anything to follow up on his work.
What triggered the comment was the busting of three hangouts of drug peddlers by the Narcotics Control Bureau on August 21.
The bureau had unearthed evidence about some film actors being regular customers of the peddlers.
This made film producer and journalist Indrajit Lankesh, brother of slain journalist Gauri Lankesh, to come up and record his statement before the central crime branch about the widespread use of drugs among actors and others in the Kannada film industry.
He had even provided video evidence of a top actress under the influence of drugs misbehaving at a gathering.
Home minister Basavaraj Bommai had then said the government would take Indrajit's revelations very seriously.
State medical education minister and one of the 17 turncoats, K. Sudhakar, challenged Kumaraswamy's claim.
"Now that he has made such a serious allegation, the former chief minister must produce evidence to support his claim. If he does, I will resign. Or else he must retire from politics," Sudhakar told reporters on Tuesday.
After defecting from the Congress in June last year, Sudhakar has gained in prominence with chief minister B.S. Yediyurappa putting him in charge of the Covid-19 operations since he is a doctor.
State BJP president Nalin Kumar Kateel on Monday tweeted: "Central and state governments are working hard to dismantle the drug network. Our home minister has issued directives to the police department to dismantle the drug network."
Congress spokesman V.S. Ugrappa echoed Kumaraswamy's allegations and said illegal casinos were running in the state.
"It is a fact that the BJP brought down our coalition government using money power to buy our lawmakers, and that money was sourced from these illegal activities of anti-socials and criminals," Ugrappa told The Telegraph.
"On and off we hear some illegal gambling den being raided and crores of rupees seized. This only shows that the BJP government has turned a blind eye to the illegal activities," he said.
Ugrappa said illegal gambling dens usually run from licensed "recreation clubs". "Many of them turn gambling dens for anti-socials," he added.
Soon after taking over as chief minister of the coalition government of the Janata Dal Secular-Congress alliance in 2018, Kumaraswamy had instructed the state police to crack down on the mafia involved in drugs, betting and illegal dance bars in the state.
But nothing much came out of that investigation despite Kumaraswamy's earnest efforts.
When the BJP went poaching to get sufficient lawmakers to topple the coalition government, many who had rejected the party's offers had released audio clips showing how Yediyurappa allegedly offered money and power to the turncoats.