'Drifted to Odisha from Andamans'
Amrit Kujur said he lost his friend and weathered two storms during his directionless odyssey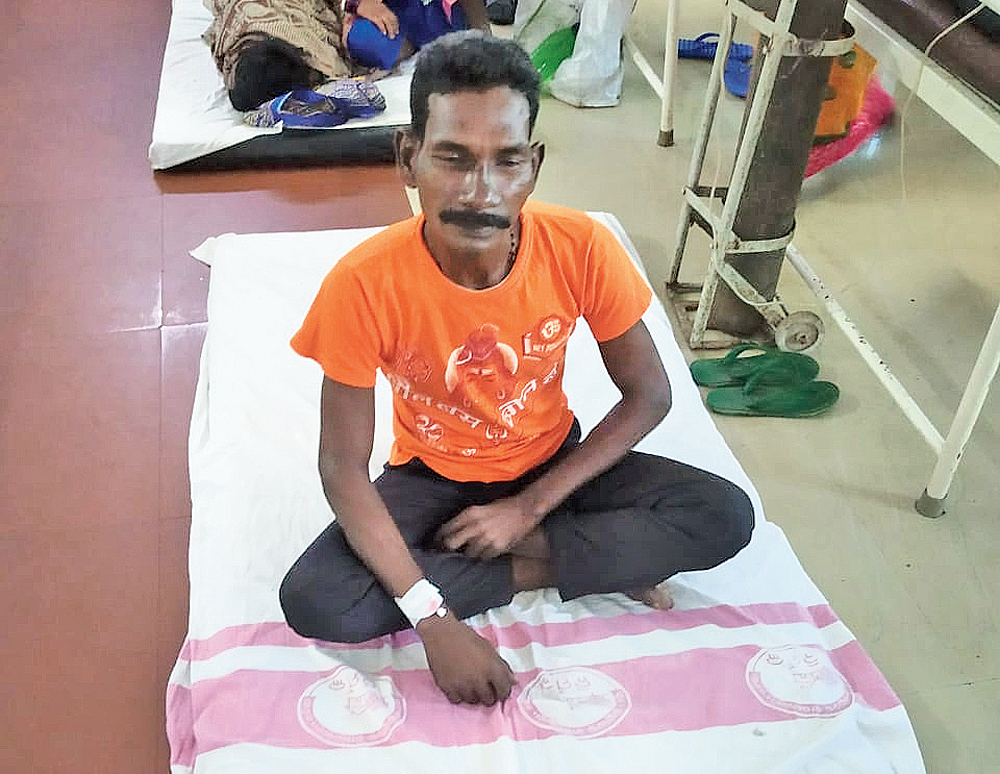 ---
---
A middle-aged man who was washed ashore in Odisha has said he survived a 25-day ordeal in the Bay of Bengal after starting out on his boat to sell essentials to the crew of ships off the Andaman and Nicobar Islands, 1,300km from the eastern state.
Amrit Kujur said he lost his friend and weathered two storms during his directionless odyssey. Kujur is now undergoing treatment at Puri district hospital.
Police questioned him on Tuesday and said the administration would arrange for his travel by plane to the Andamans.
Kujur hails from Saheed Dweep on the Andaman and Nicobar Islands. He was washed ashore with his battered boat on the banks of the Chilika Lake. He was almost delirious when he reached the shore.
"I was quite restless. When I noticed cow dung, I was quite sure that I had reached near human habitation. Later, a fisherman took me to his hut and fed me. Thank God I reached the shore," he told reporters.
Kujur said: "I, along with my friend Divyaranjan, had packed up the boat with groceries and potable water. We had planned to sell these items to the ships anchoring in and around the Andaman islands. But a cyclone barely one-and-a-half hours after leaving the harbour threw us off our course. We were lost in the sea."
The boat drifted to the Myanmar coast. "The navy officials there helped us, gave bread, 260 litres of diesel, a compass and other items and asked us to leave for home," Kujur said.
"We faced another terrible storm and lost the route. Although we anchored the boat, its rope snapped and we drifted away again. Bereft of food and water, my friend passed away. I kept the body for two days but it started to decompose. I threw the body into the sea," Kujur added.