The landlord did not think religion while saving her
Sab Hindu ek jaise nahi, sab Musalman ek jaise nahi, says elderly woman at relief camp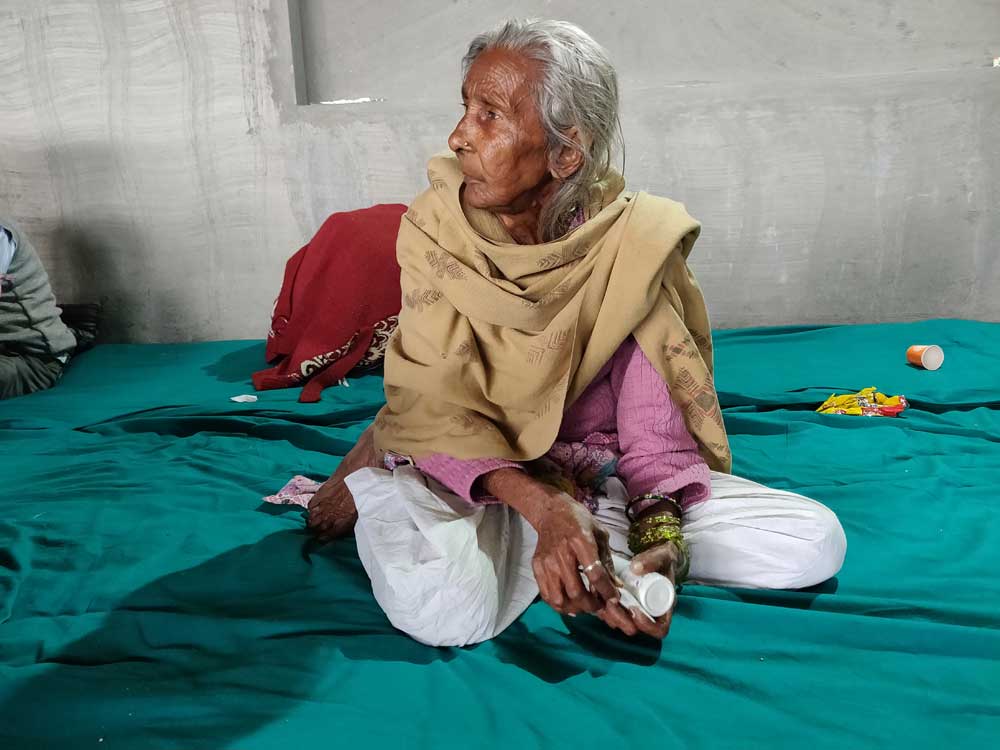 ---
New Delhi
|
Published 09.03.20, 11:44 AM
|
---
Sarbari, a Muslim woman in her sixties, rummaged through her medicines at a relief camp at Quba Masjid as she described how she survived a week of violence holed up in a Hindu neighbourhood when everyone else had escaped.
"Band thi main kamre me, Hinduon ke beech (I was locked up in my room, amidst Hindus)," she said at the mosque in north-east Delhi's Mustafabad.
Sarbari Islamuddin (68) and her husband used to live in Shiv Vihar's Prem Nagar mohalla, one of the worst affected areas of north-east Delhi that experienced four days of targeted violence. The locality, which borders Uttar Pradesh, saw Muslim neighbourhoods ravaged with homes and belongings gutted.
"Itni umar toh meri bhi ho gayi. Aisa manzar kabhi nahi dekha bas suna tha (I'm old enough. I hadn't seen such a situation ever, only heard about it)," said Sarbari.
A violent mob attacked the area on February 25. According to multiple accounts, the violence went on for more than two days. More than a thousand Muslims escaped to Chaman Park and Babu Nagar across a drain from Shiv Vihar in Mustafabad to save their lives.
The couple stayed on with the assurance of safety from their landlords, who are Hindus. "Unhone mera khoob saath diya. Sab Hindu ek jaise nahi, sab musalman ek jaise nahi (Why should I lie. They supported me a lot. Not all Hindus are the same, just as all Muslims are not)," she said.
The landlord fed Sarbari and her husband, a fruit seller, during the days of the carnage. Her husband lost his fruit cart. It was set ablaze. And his fruit stocks went bad. They lost close to Rs 30,000 worth of fruits, she added.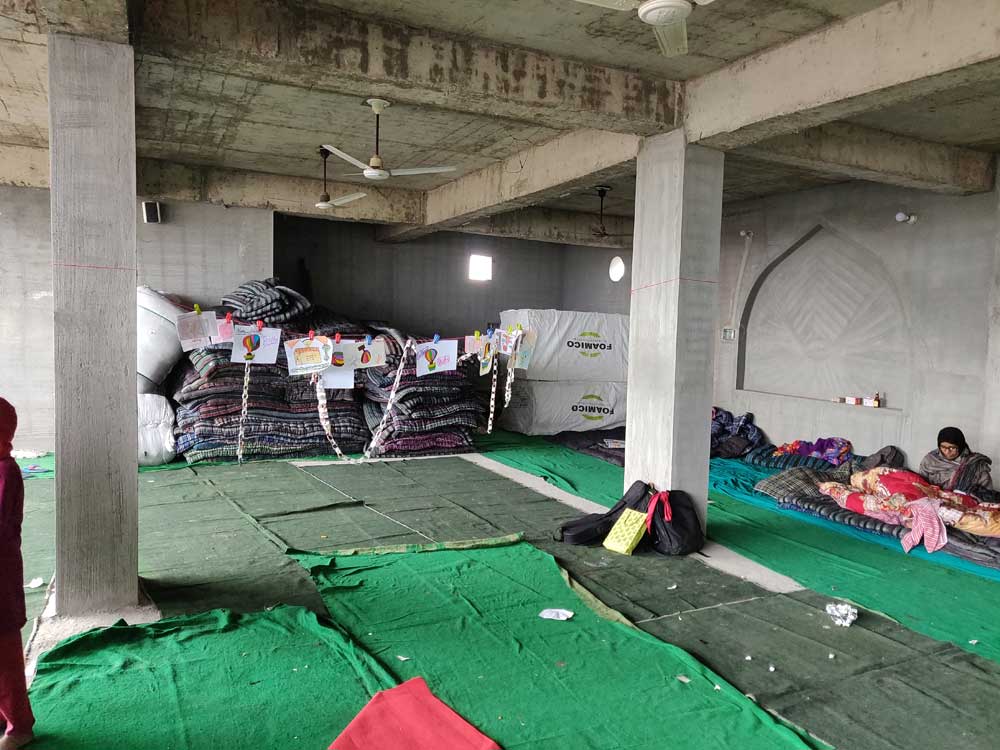 Few days later, she doesn't remember when, her husband went out after it seemed the violence had ebbed. He could not return, and hence stayed back in their son's house at Mustafabad.
Then some neighbours arrived at their doorstep enquiring about Muslims living in their house. The land lady, Sarbari said, lied to them saying the couple had left a month back.
"Then she came to me and said, 'Behen kuch din ke liye yahan se chali ja thanda ho jaye maamla (Sister, leave this place for some time until it gets calmer)'," said Sarbari.
Sarbari and her husband lived in Shiv Vihar for 12 years. She left on Saturday, February 29, a week after the violence started at Maujpur. Her landlord dropped her off at Dilshad masjid in Babu Nagar.
Her husband joined her there.
Now living on the fourth floor of the Quba Masjid thathas been turned into a relief camp, Sarbari pointed to a photocopy of her voter identity card. All their documents were in the house she had left behind.
"Tan pe jo kapde the usi me nikli. Ab na paise hai na kapde, gande hi (I left in whatever I was wearing. Now, we don't have money or any other clothes, even dirty ones)," she said.