Delhi enlists Kashmir ex-ministers
Presence carries political significance at a time the govt has been struggling to find Valley politicians ready to do business with it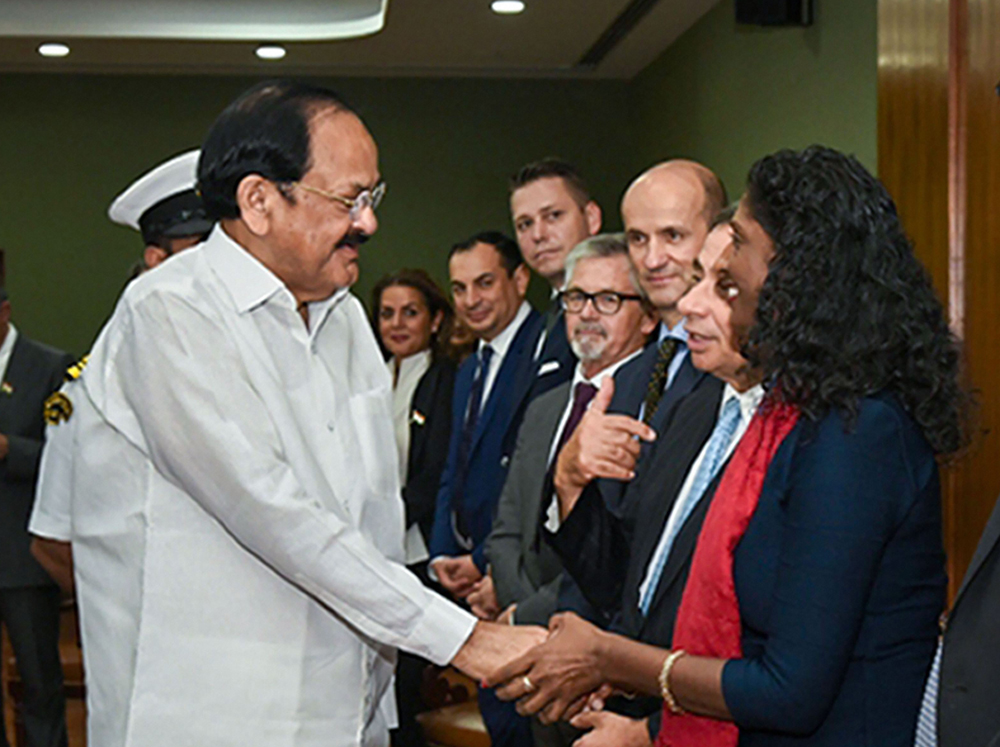 ---
|
Srinagar
|
Published 28.10.19, 11:22 PM
---
New Delhi has opened channels of communication with several middle-rung Kashmiri politicians from the pro-India camp, some of whom were drafted in to meet the visiting members of the European Parliament in Delhi on Monday.
Sources said former ministers Muzaffar Hussain Baig, Altaf Bukhari and Usman Majeed turned up in Delhi to meet the European MPs, who will on Tuesday become the first foreign dignitaries to visit the Valley since the scrapping of Jammu and Kashmir's special status on August 5.
Baig is a former deputy chief minister and patron of the People's Democratic Party; Bukhari was a minister in Mehbooba Mufti's PDP-BJP government; and Majeed is from the Congress.
Baig has had differences of opinion with his party leadership while Bukhari was expelled by the PDP over charges of anti-party activities.
The trio are among the handful of mainstream politicians who were neither taken into custody nor put under house arrest during the clampdown, which witnessed the arrests of scores of politicians including three former chief ministers.
Sources said the three Kashmiri politicians had attended the Delhi event on an invitation from national security adviser Ajit Doval. Their presence carries political significance at a time the government has been struggling to find Valley politicians ready to do business with it.
Bukhari and Majeed were not available for comment but Baig acknowledged meeting the European parliamentarians in Delhi on Monday.
He claimed he had been invited by the visitors themselves and added that while Doval was present during the "casual meeting", he had had no separate meeting with the national security adviser.
"They (the visiting dignitaries) were interested in knowing what the solution for Kashmir should be like," Baig told The Telegraph.
"We said it should be resolved through bilateral negotiations between India and Pakistan, according to the Simla Agreement. They were not interested in inner dimensions (revocation of special status or the clampdown); they didn't raise them."
Baig said he had taken the state government's permission to meet the European MPs. He said he didn't know why he had been invited "and I didn't ask them (the European visitors) who had been consulted".
"Perhaps they think I'm still a member of Parliament," he said.
Baig refused to reveal his stand on the scrapping of the state's special status, saying he would clarify this at a "press conference".
Officials said the BJP and the army were part of the preparations for hosting the European parliamentarians, most of whom are said to be members of far-Right parties.