Deal: wife for 71 sheep
No case had been lodged against them till Sunday night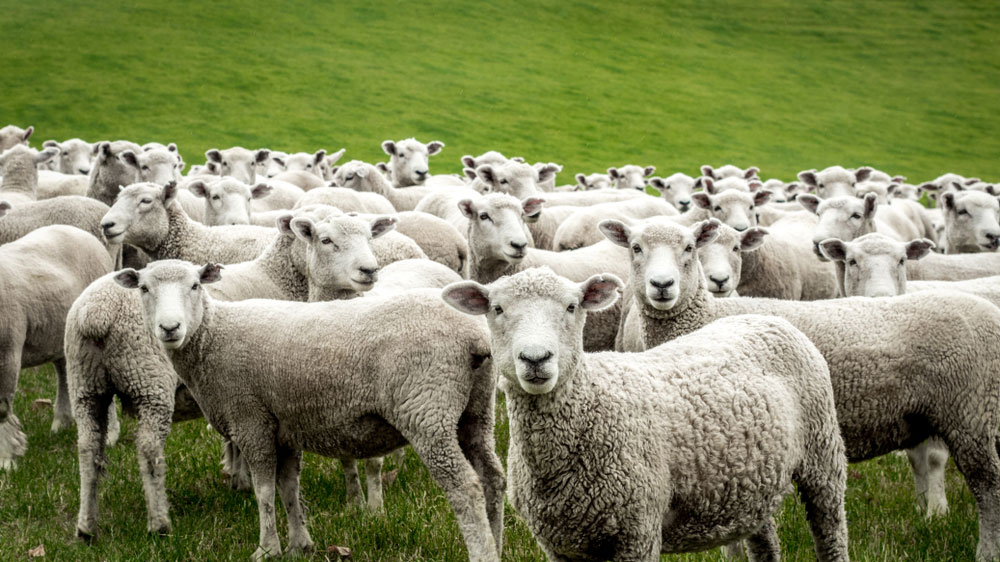 ---
|
Lucknow
|
Published 18.08.19, 08:40 PM
---
A kangaroo court in chief minister Yogi Adityanath's home district has mediated a deal under which a youth has begun living with a married woman, giving her husband 71 sheep as "compensation".
Police got into the picture after the youth's father refused to accept the village elders' decision and lodged a complaint, saying his son had given the sheep away without his permission and that he wanted them back.
When the police arrived on Sunday at the village in Khorabar, Gorakhpur district, they found that the elders who had held the unofficial panchayat on Friday had all fled, fearing arrest.
No case had been lodged against them till Sunday night.
The police have brought the sheep back from the jilted husband's home and handed them over to the owner. But two of the animals died during the 3-4km journey in a closed van, inspector Sudhir Kumar Singh of the local Belipar police station said.
He didn't say whether overcrowding and suffocation was the cause of death.
The woman, who had moved in with her lover on Friday evening, told reporters she would commit suicide if the police forced her to return to her husband.
The police did not reveal any such intention but Gorakhpur senior superintendent of police Sunil Kumar Gupta expressed concern at reports that the woman and her lover planned to marry.
"A woman cannot marry another man without divorcing her husband. We are looking into it," he said.
It isn't clear why the woman, her husband and her lover have not entertained the idea of a divorce followed by a remarriage, nor why the elders did not broach this simpler and legal alternative instead of ordering the "compensation".
Ram Naresh, the youth's father, alone seemed aware of the illegality of the deal.
"My son had approached the elders seeking their help to marry her. She wants to live with him without divorcing her husband," he told local reporters.
"Although I have nothing to do with their lives, I cannot give them my sheep. When the local police refused help, I met senior officers."
His son, who requested not to be named, told reporters: "A son has every right to his father's property. My father has 142 sheep and I gave half of them to my would-be wife's husband as compensation. I will marry her and live peacefully in the village."