Data belie Modi's 'scared rebel' claim
Death, infiltration figures surge but PM says militants 'think 100 times' before entry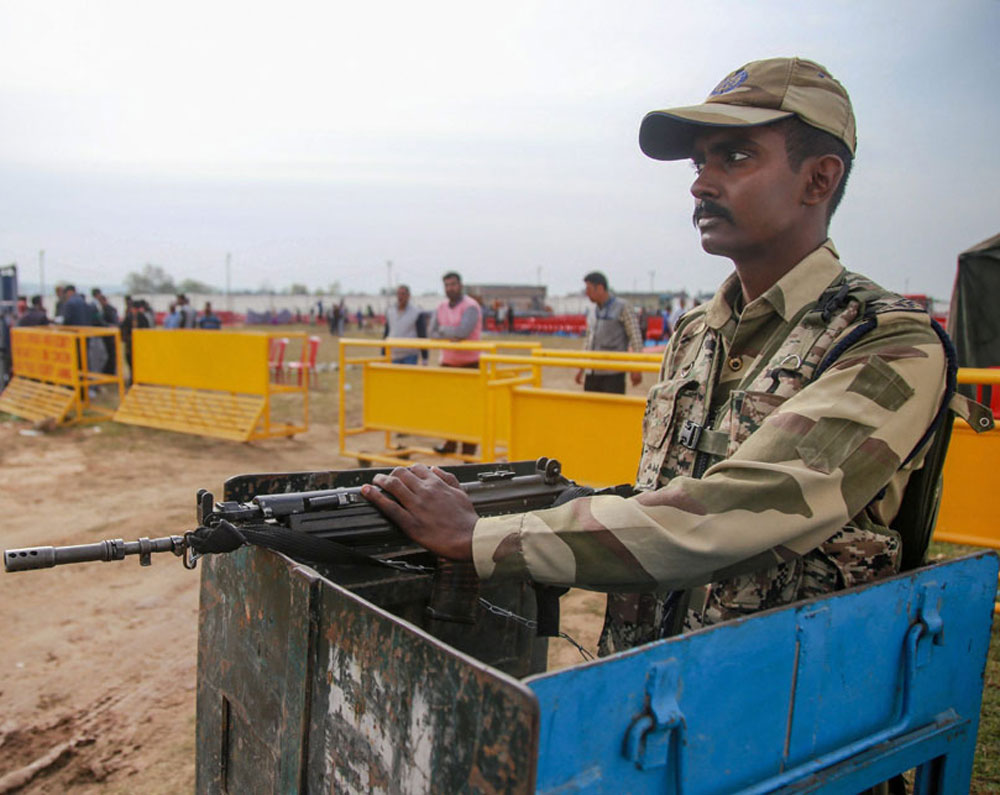 ---
|
Srinagar
|
Published 28.03.19, 08:28 PM
---
Prime Minister Narendra Modi on Thursday asserted that militants in Pakistan were so afraid that they thought "a hundred times" before crossing over and kept praying for his ouster, but the ground realities appear to challenge his claim.
"Those running the factory of terrorism across the border are afraid today. They live in the shadow of fear. For the first time the terrorists coming from across, who want to frighten India, think a hundred times (before entering Kashmir)," Modi told an election rally in Akhnoor, Jammu.
"Today, the terrorists and their leaders in Pakistan pray that they should get rid of the Chowkidar (watchman, which is how Modi often styles himself) one way or the other. They want the Mahamilavat (grand adulteration, Modi's label for the Opposition's 'grand alliance') to come to power in Delhi."
But the official figures provided by his own government tell a different story. Not only has militancy-related violence more than tripled during Modi's five-year-old rule, successful infiltration bids by the militants have risen over 40 per cent.
Union home ministry data put the militancy-related incidents in the state at 170 in 2013, the last full year of UPA rule, in which 135 people — 53 security forces personnel, 15 civilians and 67 militants — were killed.
The latest home ministry figures put the number of incidents in 2018 at 614, making it the bloodiest year in a decade.
Police sources said that militancy-related violence last year killed 435 people, including 100 civilians, 246 militants and 89 security personnel.
On February 14, the Valley was rocked by the worst militant attack in three decades in Pulwama --- a suicide attack that killed 40 CRPF men.
Home ministry figures put the number of militants who successfully infiltrated into India in 2013 at 97. The number shot up to 140 last year.
Modi blamed the friendship between the Congress, National Conference and the People's Democratic Party for the situation.
He said he was concerned about the border residents who continued to suffer at the hands of Pakistan but asserted that Islamabad would not be able to withstand the might of the Indian forces for much longer.
Modi said the Congress was so badly blinded by its anti-Modi approach that it had stopped thinking of the nation's interests. He said the Congress's statements after the Balakot air strike had drawn applause in Pakistan.
The Prime Minister said he wondered whether this was the same Congress that was once the party of Vallabhbhai Patel and Subhas Chandra Bose.
He accused the National Conference and the PDP of pursuing a pro separatist agenda.
Modi was campaigning for Jugal Kishore, the BJP candidate from Jammu-Poonch, which votes on April 11.