Crow but give credit to predecessors too
The core technologies for India's anti-satellite missile test had been established close to 13 years ago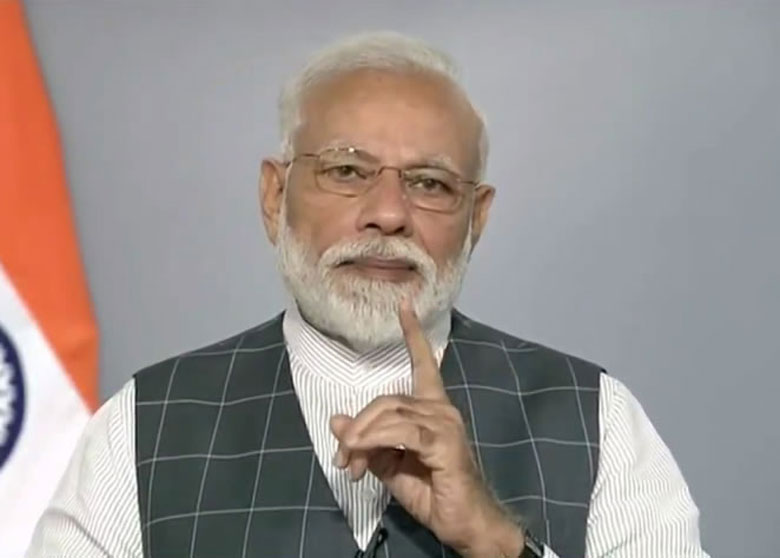 ---
---
Soon after Prime Minister Narendra Modi announced the success of "Mission Shakti", through which India used a home-grown missile to destroy a satellite 300km above the Earth, some social media users started swapping archival news reports that suggested little new had taken place.
Who is correct? Both sides, it turns out.
The core technologies for India's anti-satellite missile test had been established close to 13 years ago when two missiles — both with a "made in India" tag — collided about 50km over the Bay of Bengal, scientists said.
The anti-satellite missile test 300km above the Earth on March 27, 2019, and the missile-missile collision over the Bay of Bengal on November 27, 2006, both involved a hit-to-kill interceptor designed to home in on and destroy targets — both small flying objects.
"There are obvious differences between the two missions — the anti-satellite test would involve a target at a higher satellite orbital altitude and likely orbiting at speeds higher than an incoming missile," Rajaram Nagappa, a senior aerospace scientist and head of the International Strategic and Security Studies Programme at the National Institute of Advanced Studies, Bangalore, told The Telegraph.
The external affairs ministry said in a statement that the Defence Research and Development Organisation (DRDO) had for the anti-satellite test used an "interceptor" which is part of the country's ongoing ballistic missile defence programme.
An example easier to understand would be different models of cars.
Just as new versions of car models have additional engineering features, each successive interceptor missions would have incremental advances in the underlying core technologies.
What this means is the credit should be shared with everyone involved in the project, not merely those who were part of Wednesday's three-minute mission.
(As for how the ability to destroy targets in space helps, this is what The New York Times had to say: it "could be a crucial advantage in war, allowing a country essentially to blind another by taking out the enemy's space-based communication and surveillance satellites".
Many analysts now worry that the regional rivalry between India and China, the two most populated countries in the world, has moved into space.
India's test was a "demonstration against China", said Kazuto Suzuki, an international relations professor at Hokkaido University in Japan and an expert on space security.)
Nagappa and other aerospace and strategic sector analysts point out that the anti-missile interception mission in 2006 and several ballistic missile defence missions conducted since then by the DRDO would have prepared India for the anti-satellite test.
"An interceptor to hit a satellite would need to be configured differently," Nagappa said. "At least the launch segment of the interceptor, which would need to travel much longer. But the actual 'kill' device of the interceptor would have the same requirements — whether to strike an incoming missile or an orbiting satellite."
The interceptor's kill segment would need to have a homing device and the ability to manoeuvre itself towards its moving target. A satellite in low-Earth orbit would have a velocity of about 7km to 8km per second.
Senior scientists say the "kill" device on the interceptor — whether to destroy an incoming missile or an orbiting satellite — need not be rigged with explosives but could "do the job" through the impact of the collision.
The DRDO's interceptor missiles are part of its missile defence systems that are meant to destroy enemy missiles carrying nuclear, chemical, biological or conventional warheads.
The missiles need to be stopped in their trajectories before they approach their targets.
The US, Russia and Israel had by 2006 developed and established what they called operational missile defence systems. Senior DRDO scientists had described the 2006 interceptor test as a "beginning" for India.