CPM general secretary Yechury's cloud-cover interview complaint to ECI
PM Narendra Modi has been given clean chits in several complaints against him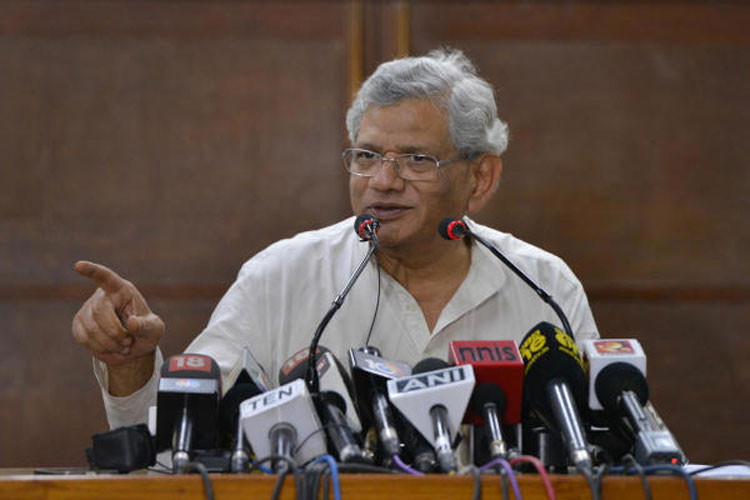 ---
New Delhi
|
Published 13.05.19, 12:45 AM
|
---
CPM general secretary Sitaram Yechury has complained to the Election Commission of India about Prime Minister Narendra Modi's cloud-cover interview.
"It appears that Shri Modi is mocking the Election Commission by violating all rules, codes and guidelines with impunity with damaging consequences for our democracy, of which the Election Commission is the custodian…. We have brought similar incidents of his violations to your notice earlier in the past too.
"The Commission, however, seems to think that Shri Modi and Shri Amit Shah are above the electoral process and the model code of conduct does not apply to them," Yechury said in a letter to the poll panel.
Modi has been given clean chits in several complaints against him.
"This interview wherein Mr. Modi gave out operational details of a sensitive military mission, with a purpose to influence the voters during the silent period of the campaign needs to be recorded and acted upon by the Commission," Yechury added.
Another clean chit
The Prime Minister earned another clean chit from the Election Commission on Sunday.
On May 1, the Congress had cited a media report saying that the PMO had written to three districts in Maharashtra for history, statistics and demographic profile of the places where Modi addressed rallies in early April.
The Election Commission had sent a notice to Niti Aayog.
On Sunday, the EC said Modi was exempt from the rule against combining official visits with electioneering.