Covid: Zydus Cadila expects to produce 30 to 40 million doses of vaccine by December
Our critical challenge is to scale up production, yields and efficiency: MD Sharvil Patel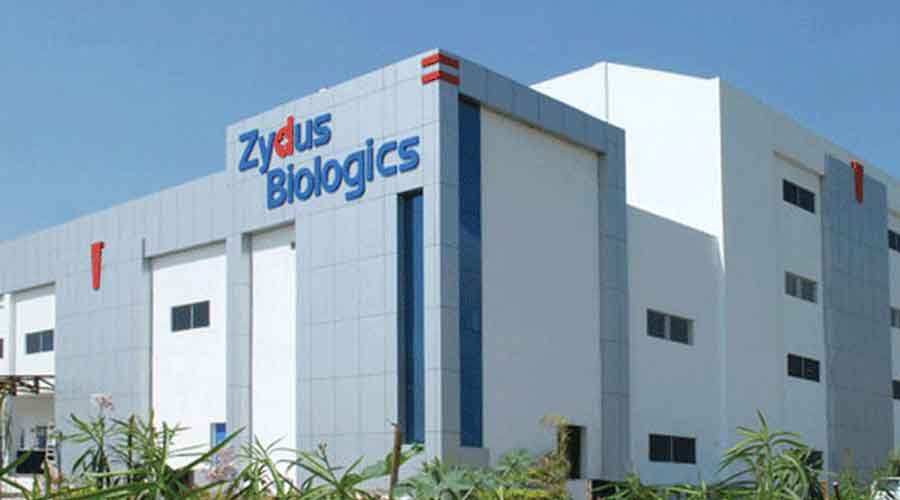 ---
New Delhi
|
Published 22.08.21, 01:48 AM
|
---
Zydus Cadila expects to produce 30 to 40 million doses of its Covid-19 vaccine by December instead of the 50 million doses the Centre hoped to receive from the Ahmedabad-based maker of India's first Covid-19 vaccine approved for adolescents.
The company has stockpiled 3 to 5 million doses through small-scale production and expects a new plant for large-scale production to start working by the second half of September, company managing director Sharvil Patel said on Saturday.
"Our critical challenge is to scale up production, yields and efficiency," Patel told reporters a day after the Centre announced that the country's regulatory authority had granted emergency use authorisation for the Zydus vaccine, named ZyCoV-D.
Patel said the company expected to produce around 10 million doses by October.
By December, Patel said, Zydus expected to supply 30 to 40 million doses, and by January-end, 50 million doses.
The company is yet to decide the price of the vaccine although, Patel said, there won't be a huge difference with other vaccines.
The Union health ministry had projected 50 million doses of ZyCoV-D by December. India needs around 1,350 million doses of the various vaccines to fully immunise its estimated 943 million adults, and hopes this will happen by year-end.
The ministry has also projected the three vaccines currently used in the campaign — Covishield, Covaxin and Sputnik V — to make up 1,000 million of the 1,350 million doses by December.
Adults still priority
ZyCoV-D is the world's first DNA vaccine for any human infection and the country's first Covid-19 vaccine to be approved for adolescents 12 years or older, along with adults. Covishield, Covaxin and Sputnik V are approved only for adults, that is, people aged 18 years or older.
But the vaccination campaign is unlikely to be opened up for adolescents in the immediate future as the first priority is to vaccinate adults, who are at greater risk of severe disease and death, a top vaccination policy maker said.
A supply of 10 million doses of ZyCoV-D — a three-dose vaccine — per month will support the vaccination of roughly 3.3 million people — whether adolescents or adults.
"Our first priority is to vaccinate adults. This is the logical approach, the World Health Organisation supports this approach," Narendra Arora, a paediatric gastro-enterologist and adviser to the Centre on its vaccination policy, told The Telegraph.
The bulk of the deaths during the first and second Covid-19 waves occurred in people aged between 18 and 60 years. Deaths among children have been negligible, with a sizeable proportion of these occurring among those with underlying health disorders.
"Many adults are parents. We cannot let parents die," Arora said, explaining why vaccination for adolescents was unlikely to open in the next three or four months.
However, the Centre is expected to ask a panel of medical and paediatric experts to create a list of priority groups among adolescents who could be vaccinated ahead of others.
An analysis of Covid-19 infections among children in India during the first and second waves suggests that 40 per cent of the children who died had underlying health disorders.
"Children with chronic lung disease or kidney disease, or those with malignancies or other such disorders, or those receiving immunosuppressant drugs could be prioritised for vaccines," Arora said.