Grim implications for pupils
Teachers' online misery revealed
Education experts say poor training and preparedness to blame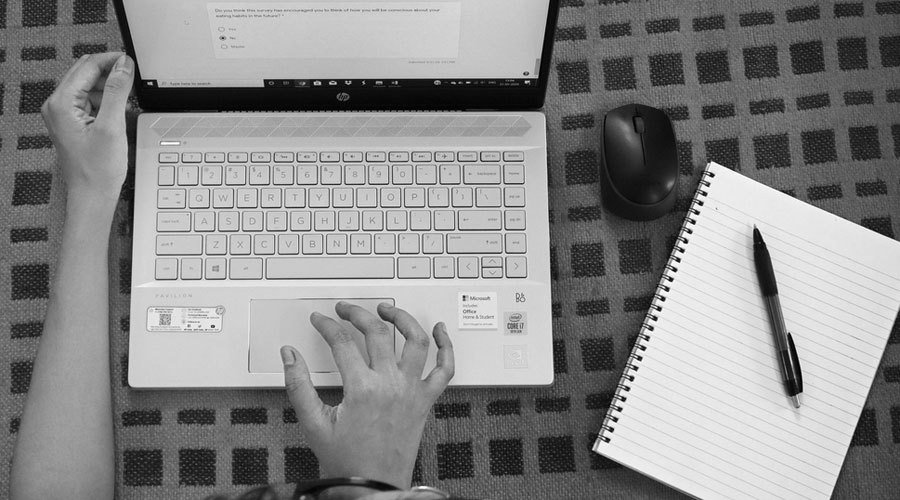 ---
---
Many teachers, including from quality schools, are struggling to impart online teaching, a survey has found, which implies ominous consequences for their pupils.
One in seven teachers at central government schools and one in five at other schools affiliated to the Central Board of Secondary Education have said they find online classes "difficult" or "burdensome" to conduct.
Overall, 17.6 per cent — more than one in six — teachers are uncomfortable with online education, according to the survey, designed by the National Council of Educational Research and Training (NCERT) and executed by the Kendriya Vidyalaya Sangathan (KVS), Navodaya Vidyalaya Samiti (NVS) and the CBSE.
Education experts said these teachers' struggles may stem from poor training and preparedness, and would result in deficient learning among a sizeable segment of their students.
Schools (and higher education institutions) have been closed since March because of the pandemic, and all classes are being held online.
Based on the survey's findings, the NCERT has recommended training the teachers to hold online classes, providing students with the devices to attend these classes, if necessary, and pairing students without gadgets with neighbourhood children who have them.
A total of 3,543 teachers participated in the survey along with 18,188 schoolchildren, 253 principals and 1,26,124 parents.
Kendriya and Navodaya schools are funded by the central government, recruit well-qualified teachers after rigorous screening, and are generally thought to be better than the average CBSE or state government school.
If an average 15 per cent of these central schools' teachers are finding online classes difficult, the figure would be much higher among teachers in state government schools in the rural and tribal areas, said N.K. Ambastha, former chairperson of the National Institute of Open Schooling.
"If a teacher is struggling, all the students in their class would be deprived of learning," Ambastha said. "As a result, a big chunk of the students will be left with learning deficiencies in these (central) schools, which are better than state government schools."
P.V. Chhikara, a teacher at the Kendriya Vidyalaya, Bathinda Cantonment, said the KVS had not trained its teachers in managing online classes. "Teachers aged above 45 or 50 have had little exposure to such online transactions before. They are taking the help of friends and relatives," Chhikara said.
Negative feedback on online education came also from 32.4 per cent of the students at the Kendriya schools, 28 per cent at the Navodaya schools and 39 per cent at the other CBSE-affiliated schools.
Among the principals, about 11 per cent from the Kendriya schools, 13 per cent from Navodaya schools and 25 per cent from the other CBSE schools expressed discomfort with online education. Among parents, the figures were 31.6, 28 and 35.3 per cent, respectively.
"My classes have seen only 30 per cent attendance. The families haven't enough mobile phones with Internet connectivity to help their children. Sometimes the network is down; sometimes the electricity is fluctuating," Chhikara said.
Apart from these issues, Ambastha said, online classes face another problem: the teacher's inability to pay enough attention to each student according to their requirement.
The NCERT has recommended online programmes to train teachers in alternative (non-classroom, non-online) ways of imparting education to children who may lack smart phones, laptops or quality Internet connectivity.
These children can, for example, be supplied periodically with work sheets (exercises) and reading material by the school through volunteers, and the teachers may pay periodic visits to teach and assess their progress.
These teacher training programmes may be conducted by the State Councils of Education Research and Training or the District Institutes of Education and Training, the NCERT has said.