Covid: states told not to halt medical oxygen supply flow
India's rising count of Covid-19 patients under medical supervision — approaching the 1-million mark — has meant a steady rise in its demand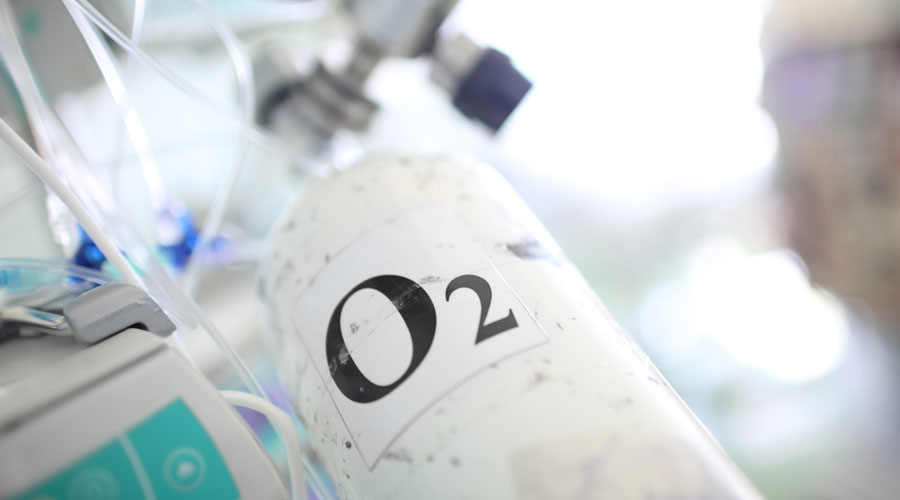 The ministry said medical oxygen was an essential public health commodity and curbs in transport might critically impact the management of patients elsewhere in the country.
Shutterstock
---
New Delhi
|
Published 12.09.20, 03:41 AM
|
---
The Union health ministry on Friday asked states to ensure there are no restrictions on the inter-state movement of medical oxygen, amid rising demand and attempts by states to curb transport of oxygen, a critical component of coronavirus disease treatment.
Health secretary Rajesh Bhushan, in a letter sent to all states and Union Territories, has iterated that adequate and uninterrupted supply of medical oxygen is an important pre-requisite for the treatment of moderate and severe Covid-19 patients.
"It has been strongly reinforced that it is every state's responsibility to ensure that every hospitalised Covid-19 patient receives oxygen," the health ministry said, expressing concern that a few states are trying to curb oxygen movement and mandating manufacturers to restrict supplies to only hospitals within those states.
The ministry said medical oxygen was an essential public health commodity and curbs in transport might critically impact the management of patients elsewhere in the country.
Major oxygen manufacturers already have supply pacts with hospitals in various states with legal obligations to fulfil them. India's rising count of Covid-19 patients under medical supervision — more than 943,000 on Friday and approaching the 1-million mark — has meant a steady rise in demand for oxygen.
The health ministry has said about 3.7 per cent of Covid-19 patients under medical supervision require oxygen support, but the absolute number of patients who need oxygen has grown week after week. Among the 943,480 patients under medical supervision on Friday, 34,909 were on oxygen support.
Health authorities across the country had by early August established over 183,000 oxygen-supported beds in dedicated Covid-19 hospitals or Covid-19 health centres. But they would need steady oxygen supply to manage patients.
Critical care medicine specialists have underscored the importance of early initiation of oxygen therapy to Covid-19 patients with moderate to severe disease, as prescribed under standard treatment protocols, as an intervention to prevent further deterioration of the illness.
"Non-invasive oxygen therapy combined with inexpensive steroids and medications to reduce the risk of blood clots are in the majority of such patients sufficient for recovery," said a critical care medicine specialist at a Covid-19 hospital.
Public health experts say India could have managed the epidemic with greater efficiency had multiple agencies and organisations across the central and state governments worked together to use data to drive the responses to the epidemic.
"What we need is for health authorities to anticipate a surge in new cases in specific locations based on local epidemic trends and plan delivery of critical supplies such as oxygen or corticosteroids there," said Oommen John, a senior research fellow at The George Institute for Global Health, New Delhi.
Such an approach at the state level or, ideally, at the district level, would help ensure efficient flow of supplies where they are needed the most at any given time," said John, who has been a long-term advocate for the use of data in healthcare delivery.
India on Friday recorded 96,551 new Covid-19 cases, another highest-yet single-day increase, raising the total number of infections to over 4.56 million, of whom 3.54 million have recovered, 943,480 patients are under medical supervision, and 76,271 have died.