13 segments contribute to individual responses
Human genome segments linked to Covid severity identified
A study led by researchers in Finland and the US and involving data from over 46,000 patients in 19 countries has identified 13 such segments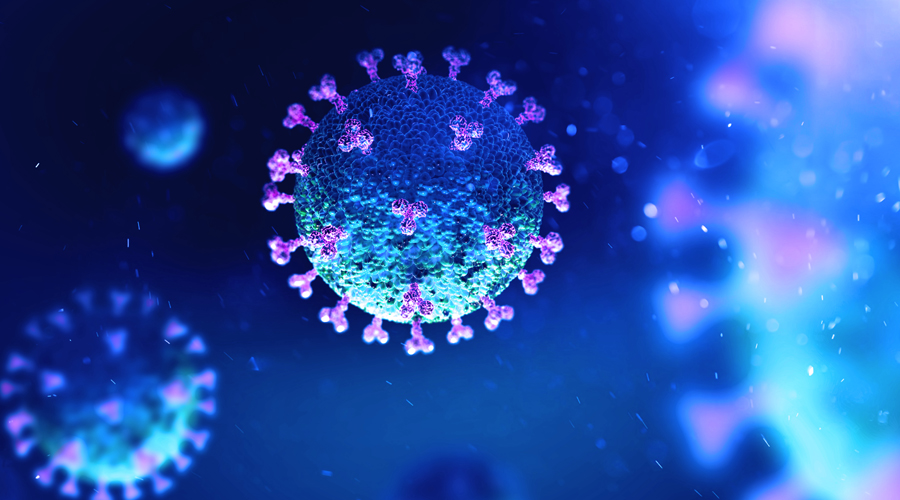 ---
New Delhi
|
Published 09.07.21, 02:24 AM
|
---
A global research study has identified 13 segments in the human genome that appear to increase or decrease the risk of Covid-19 susceptibility and severity, while scientists in India keen to do similar work are still awaiting approvals and data.
The study led by researchers in Finland and the US and involving data from over 46,000 patients in 19 countries has identified four genome segments that influence a person's susceptibility to develop Covid-19 and nine others that influence disease severity.
Since the start of the pandemic in early 2020, doctors and researchers have tried to understand why some people develop severe disease while others have mild symptoms or remain symptom-free. All available data suggest that only 10 to 15 per cent of patients develop moderate to severe disease.
Doctors already know that certain chronic health disorders such as high blood pressure or diabetes as well as old age are among factors that increase the risk of severe disease.
But scientists have suspected for long that human genetic variations might also influence how people respond to Covid-19.
In the new study, Andrea Ganna, a researcher at the Institute of Molecular Medicine, Finland, and nearly 3,000 collaborators analysed 46 studies on patients drawn from different human populations to look for genetic underpinnings of SARS-CoV-2 infection and disease severity.
"The human genome significantly contributes to an individual's response to SARS-CoV-2," Ganna said. "We see very clear genetic signals with plausible candidate genes. Some signals appear specific to Covid-19 and are not known to be shared with other infectious diseases.
Their study, published in the research journal Nature on Thursday, has identified more than 40 potential candidate genes found within those 13 segments that they say could provide a biological explanation for either susceptibility or severity.
Some of these genomic segments or genes are already known to be associated with autoimmune or inflammatory diseases, the scientists said.
A gene variant called FOXP4, for instance, that appears to enhance the risk of severe disease by 17 to 36 per cent is already known to be linked to the risk of other lung diseases. Another variant called TYK2 found to increase Covid-19 severity risk by 29 to 59 per cent is known to reduce the risk of some autoimmune diseases.
The study is a "major milestone in our understanding of the role of human genetics in susceptibility to SARS-CoV-2", Samira Asgari, a genetics researcher at the Brigham and Women's Hospital at Harvard Medical School, and co-author Lionel Pousaz wrote in a commentary in the same issue of Nature.
Senior scientists in India who were not associated with the study said the findings were impressive but expressed concern that researchers who had proposed a similar host genome study effort in India to a scientific funding agency were still awaiting a response.
A research group in India had sent a proposal to the Science and Engineering Research Board (SERB), a unit of the Union science and technology ministry, earlier this April seeking funding to initiate a similar study to explore the connections between human genome and Covid-19 severity.
The group had collected samples from 600 patients with different levels of Covid-19 severity to start the analysis. The group learnt last month that the proposal had not been evaluated yet for a decision on funding.
Many scientists in India have been concerned about what they believe is the inadequate utilisation of and lack of access to Covid-19 data even though the country has recorded over 30 million Covid-19 cases and over 400,000 deaths.