Covid: Daily count under 30,000
Despite the nationwide decline, the seven-day average of new cases has increased over the past week in Delhi, Haryana and Punjab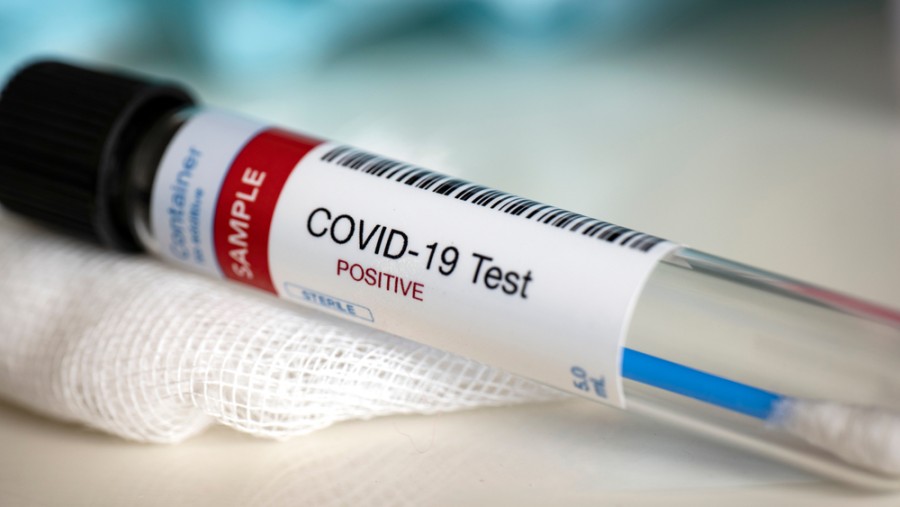 ---
---
India's count of new coronavirus disease cases on Tuesday fell below 30,000 for the first time in four months, but experts have cautioned about localised surges elsewhere, citing Delhi's third peak that has dangerously overwhelmed hospitals.
The Union health ministry recorded 29,163 new Covid-19 cases and a new overnight fall in the number of active patients to around 450,000 after a steady decline since mid-September peaks of 96,000 daily new cases and a million active patients.
However, instead of an average of over 10 lakh daily tests, the total number tested across India was 8.44 lakh on Monday after the Diwali weekend.
Health experts and officials are apprehensive about the epidemic's direction in the coming weeks. "We may yet see the impact of festivals and the (Bihar) elections — the impact may not be over. We need to watch new cases in the coming weeks," health secretary Rajesh Bhushan said.
Despite the nationwide decline, the seven-day average of daily new cases has increased over the past week in Delhi, Haryana and Punjab. Delhi's average increased from 4,300 daily cases in mid-September to nearly 7,000 this week.
Amid Delhi's rising counts of Covid-19 patients, central and local health authorities have announced plans to increase the national capital's number of intensive care unit beds from 3,500 to 6,000 within the next three days and double the number of daily tests to nearly 120,000.
The Centre is flying in over 250 doctors and paramedical personnel from central police forces to assist local doctors. Ten health teams will visit private hospitals across the capital to ensure "optimal use of resources and facilitate transparency in bed allocations", a health official said.
"The surges we're seeing in Delhi and elsewhere appear to be direct outcomes of non-adherence to precautions such as masks and physical distancing," said Oommen John, a senior physician with The George Institute for Global Health, New Delhi. John and others point out that crowds have thronged city markets ahead of festivals, many people continue to appear maskless in public, and there are no restrictions on the number of people inside shops. Surges are inevitable under such circumstances, John said.
The Centre's recommendations to Delhi to "enforce" quarantine of contacts and standard operating protocols such as house-to-house search for people with symptoms within containment zones, experts say, iterate steps authorities should have been taking anyway under guidelines issued in April.
Community medicine experts had cautioned in August that when a local epidemic grows in counts beyond a certain threshold, lack of human resources and fatigue would limit the efficiency of efforts to trace and quarantine contacts.