Coronavirus updates: cases climb to 1,45,380, death toll now 4,167
Ramp up health infra and ensure beds at hospitals, Delhi Lt Guv tells health dept; Zoomcar resumes service in 35 cities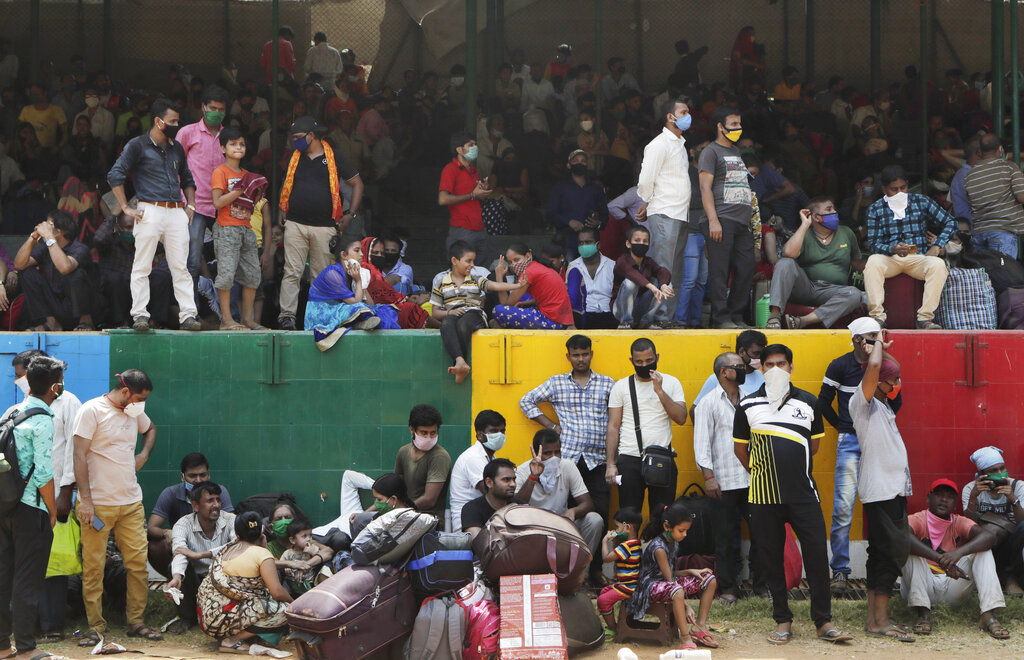 ---
---
101 new cases in Karnataka; concerned about recent spike, but well prepared to handle: govt
The Karnataka government on Tuesday said it is concerned about the recent spike in number of cases, but is well prepared to handle the situation, as the state reported 101 cases of Covid-19, taking the total number of infections to 2,283.
'It (spike in cases) is definitely a cause of concern, but at the same time we are well prepared also,' Minister S Suresh Kumar, who is spokesperson for Covid-19 in Karnataka, said in response to a question from reporters.
He said the total bed strength in the state for Covid-19 is 28,686, out of which 1,489 patients are in hospital at present, with a bed occupancy rate of around 5.1 per cent.
'...in fact we were given an indication that we may have 15,000-20,000 patients by now. We have 1,498 patients, but that does not mean that we are not concerned.
We are working out things, discussing with the Centre, more than 80 per cent cases are imported,' he said, adding that there was no link between reviving economic activities with the spike in cases, as they are coming from outside.
As of May 26 evening, cumulatively 2,283 Covid-19 positive cases have been confirmed in the state, which includes 44 deaths and 748 discharges, the health department said in its bulletin.
MP cases rise to 3,103
As many as 39 more people tested positive for coronavirus in Indore in last 24 hours, taking the number of such cases in the Madhya Pradesh district to 3,103, an official said on Tuesday.
The death toll in the district, which is the worst affected by Covid-19 in the state, rose to 117 as one more person succumbed to the disease, Indore's chief medical and health officer Praveen Jadia said.
The victim was a 74-year-old man who died during treatment at a private hospital on Saturday. He was also suffering from high blood pressure, diabetes and other ailments, the official said.
With 39 more people testing positive for coronavirus in the last 24 hours, Indore's tally has now gone up to 3,103 from 3,064, he said.
So far, 1,484 patients have been discharged after recovery, he added.
The disease outbreak was first reported in the district on March 24, when four people tested positive for the infection.
Indore, which is the state's industrial hub, continues to be in the red zone in view of the rising number of Covid-19 cases.
Zoomcar resumes service in 35 cities
Self-drive car rental platform, Zoomcar on Tuesday said it has resumed operations in as many as 35 cities spanning across various states in the country after the easing of lockdown restrictions.
The company has also launched a special 'Zoom to Atmanirbharta' sale to help customers avail personal mobility options that are safe, convenient, and affordable, the car rental firm said on Tuesday.
The operations have restarted in the South and East Zones, including cities such as Bangalore, Mangalore, Hyderabad, Vizag, Chennai, Coimbatore, Kochi, Calicut, Guwahati, Siliguri, and Bhubaneswar, among others, following the ministry of home affairs (MHA) guidelines easing the restrictions for lockdown 4.0, it said.
However, in the north and west zones and in some cities like Mysore cars will only be available from 7am to 7pm, it added.

The death toll due to Covid-19 rose to 4,167 in the country, while the number of cases climbed to 1,45,380, registering an increase of 146 deaths and 6,535 cases since Monday 8am, the Union health ministry said.
The number of active Covid-19 cases climbed to 80,722. As many as 60,490 people have recovered and one patient has migrated, it said.
'Thus, around 41.61 per cent patients have recovered so far,' a senior health ministry official said.
The total confirmed cases includes foreigners.
Of the 146 deaths reported since Monday morning, 60 were in Maharashtra, 30 in Gujarat, 15 in Delhi, 10 in Madhya Pradesh, seven in Tamil Nadu, six in West Bengal, four each in Uttar Pradesh and Rajasthan, three in Telangana, two each in Himachal Pradesh, Jammu and Kashmir and Karnataka and one in Kerala.
Of the total 4,167 fatalities, Maharashtra tops the tally with 1,695 deaths followed by Gujarat with 888 deaths, Madhya Pradesh with 300, West Bengal with 278, Delhi with 276, Rajasthan with 167, Uttar Pradesh with 165, Tamil Nadu with 118 and Andhra Pradesh and Telangana with 56 deaths each..
The death toll reached 44 in Karnataka and 40 in Punjab.
Jammu and Kashmir has reported 23 fatalities due to the disease, Haryana has 16 deaths, while Bihar has registered 13 and Odisha has seven deaths.
Kerala and Himachal Pradesh have reported five deaths each so far, while Jharkhand and Assam have recorded four deaths each so far.
Chandigarh and Uttarakhand each have recorded three Covid-19 fatalities each, while Meghalaya has reported one fatality so far, according to the ministry data.
More than 70 per cent of the deaths are due to comorbidities, according to the ministry's website.
According to the ministry data updated in the morning, the highest number of confirmed cases in the country are from Maharashtra at 52,667 followed by Tamil Nadu at 17,082, Gujarat at 14,460, Delhi at 14,053, Rajasthan at 7,300, Madhya Pradesh at 6,859 and Uttar Pradesh at 6,532.
The number of Covid-19 cases has gone up to 3,816 in West Bengal, 3,110 in Andhra Pradesh and 2,730 in Bihar.It has risen to 2,182 in Karnataka, 2,060 in Punjab, 1,920 in Telangana, 1,668 in Jammu and Kashmir and 1,438 in Odisha.
Haryana has reported 1,184 coronavirus infection cases so far, while Kerala has 896 cases. A total of 526 people have been infected with the virus in Assam and 377 in Jharkhand.
Uttarakhand has 349 cases, Chhattisgarh has 291, Chandigarh has reported 238 cases, Himachal Pradesh has 223, Tripura has 194 and Goa has registered 67 cases so far.
Ladakh has reported 52 Covid-19 cases, Puducherry has 41 instances of the infection, Manipur has 39 while Andaman and Nicobar Islands has registered 33 infections.
Meghalaya has registered 14 cases. Nagaland has reported three cases of the infection, Dadar and Nagar Haveli and Arunachal Pradesh have reported two cases of the virus each, while Mizoram and Sikkim have reported a case each till how.
'2,970 cases are being reassigned to states,' the ministry said on its website, adding, 'Our figures are being reconciled with the ICMR.'
State-wise distribution is subject to further verification and reconciliation, it said.
Traders' body writes to PM, suggests measures to tide over financial stress
A national body of traders has written to prime minister Narendra Modi, suggesting a host of measures to help the community tide over the crisis triggered by the coronavirus lockdown, including putting a cap on the value of e-commerce sales and giving access to Udyog Aadhaar cards.
The Federation of All India Vyapar Mandal said it decided to seek the PM's intervention after meeting its representatives in 17 states on the way forward for the 6.5- odd crore traders.
In the letter to the prime minister, it said that e-commerce players should not be allowed to sell products over Rs 5,000.
Most people skeptical about travelling in next 30 days: survey
Majority of Indians surveyed are skeptical about travelling in the next 30 days, despite the government opening flight services, as the number of coronavirus cases now average at around 7,000 per day in the country.
The government on May 25 permitted the resumption of limited flight services by implementing a model in which the airport and the operating airlines will follow a set of precautions and observe social distancing norms.
However, only 21 per cent of respondents said one or more members of their household will likely be taking a flight within the next 30 days, according to a survey by community social media platform LocalCircles.
The survey revealed that only 10 per cent said they have booked tickets and will travel soon while 11 per cent said they have not made the bookings yet but will make it soon. A maximum 76 per cent said they do not have any plans to travel currently, it added.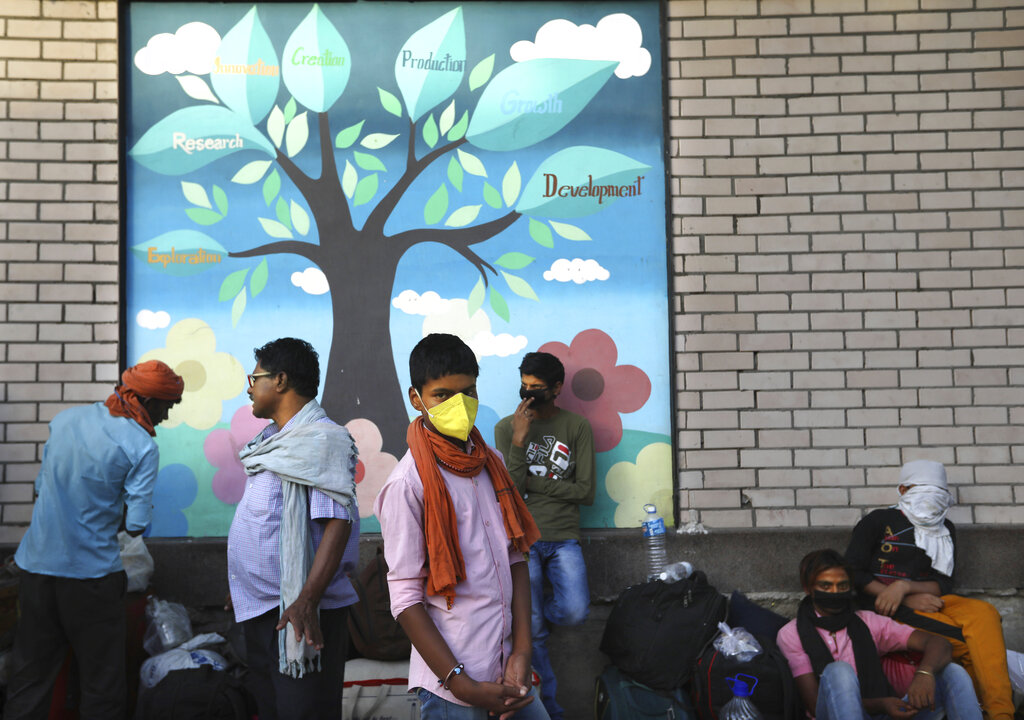 Ramp up health infra and ensure beds at hospitals, Delhi Lt Guv tells health dept
Delhi lieutenant governor Anil Baijal on Tuesday directed the health department to ramp up medical infrastructure and ensure beds and oxygenation facilities are available at hospitals, as the number of Covid-19 cases climbed to 14,465 in the city.
Baijal issued the directions in a video conference with Chief Minister Arvind Kejriwal, his deputy Manish Sisodia, Chief Secretary Vijay Dev and top officers of the health department and other departments concerned.
According to an official statement, the lieutenant governor asked the officials to monitor containment zones on a dynamic basis for focused action.
During the meeting, it was decided that real-time information will be provided in the public domain about availability of Covid beds in hospitals, it stated.
On Monday, the chief minister announced that his government is working to create an online system through which a Covid-19 patient will be able to find available beds in hospitals.
'The LG (Lt Governor) directed the health department to closely review the capacity building of medical infrastructure and remove bottlenecks immediately. He advised that trend of last 10-15 days should be analysed for future management,' the statement said.
In the virtual meeting, Baijal was informed that case fatality rate in Delhi is at 1.96 per cent in comparison to the national average of 2.57 per cent.
'It was apprised that as on May 25, total 34 labs are functional in Delhi for Covid-19 tests. Total cumulative test done till dates are 174469 and positivity rate as on May 25 is 8.06 per cent,' the statement said.
The health department had ordered 30,000 PPE kits (50,000 PPE in stock), 3.5 lakh N95 Masks, 28 Ventilators and 435 Oxygen concentrator, it added.
Death of Mumbai hospital worker sparks protest by colleagues
The death of a health worker at the King Edward Memorial (KEM) hospital here triggered a protest by employees on Tuesday alleging apathy by the city civic body towards their working conditions during the coronavirus crisis.
The paramedics and doctors protested outside the hospital in masks and protective gears.
A staff union official at KEM, a municipal hospital, claimed the worker was not sanctioned sick leave despite complaining about body pain.
'The worker had complained of body ache and weakness over the last two days but he was not sanctioned leave,' the official said. He also claimed the worker hardly received any treatment and was not even tested for coronavirus.
Like other healthcare facilities, the KEM Hospital, run by the Brihanmumbai Municipal Corporation, has been stretched to the limit because of rising virus cases and inadequate staff.
Nine more people die in TN, toll 127; tally 17,728

Five men and four women succumbed to Covid-19 while 646 people tested positive for coronavirus on Tuesday taking the infection tally in Tamil Nadu to 17,728, health authorities said.
With the new fatalities, the death toll in the state has risen to 127.
Those dead had co-morbid conditions including diabetes and hypertension and a 76-year-old man from Tiruvannamalai had chronic kidney disease, a health department bulletin said.
As many as 611 people were discharged and 9,342 patients have till date recovered from the infection while the active cases stood at 8,256.