States ensuring direct, fact-based communication have stayed on top
Kerala set the gold standard, Odisha has a 'mind tree' at work, Maharashtra banks on 'elder brother' Uddhav, but Delhi awaits toughest task under Kejriwal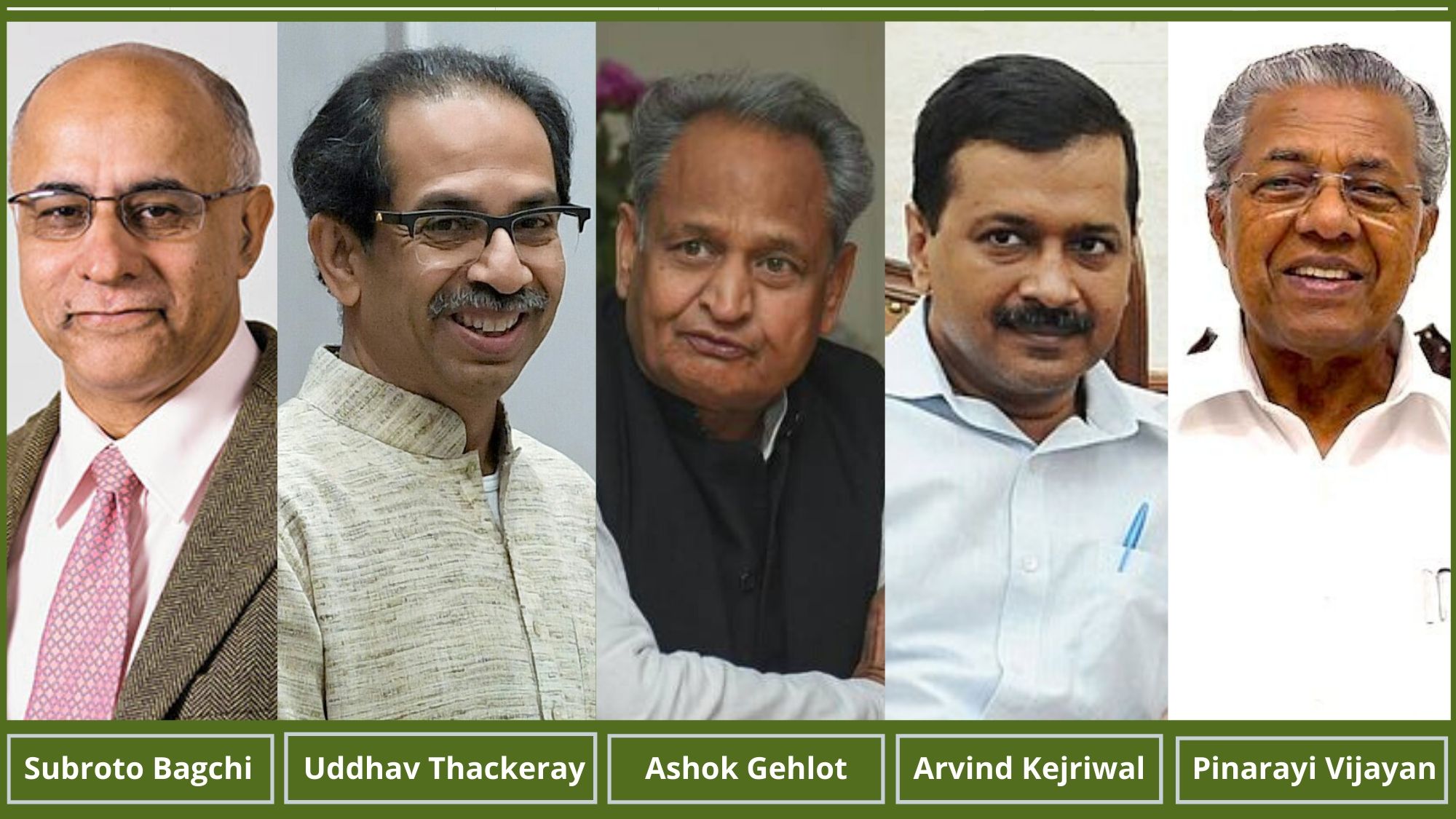 ---
---
All eyes on vaccine efforts
How important is consistent and straightforward messaging in explaining the pandemic situation and transparency in policymaking in ensuring public trust and compliance with coronavirus control rules? Bagchi is firmly convinced that these two communication qualities are vital. "The reason we believe the communication strategy has worked so far (in Odisha) is that not once in the last 47 days, have we had to deal with the problem of fake news," he says.
Until there's an effective drug treatment for Covid-19 or a vaccine -- and there are some optimistic developments on that front -- to allow India to exit once and for all from lockdowns and the like, there will need to be strong communication strategies to ensure virus transmission is kept low at the same time as allowing economic activity to resume, at least partially.
It's a startlingly different role for hi-tech entrepreneur Subroto Bagchi, co-founder of Mindtree. Ever since Covid-19 upended our world, Bagchi has been mounting the podium in Bhubaneswar, a mask pulled down under his chin, rattling off the latest statistics about the pandemic in the state, the gameplan for containing Covid-19 in the state -- so far, there are just over 160 cases -- and also how the virus is being tackled in the rest of the country and abroad.
As spokesman for the Odisha government, Bagchi provides the latest updates that are beamed across the state on all the Odia channels and also seeks to ensure that any panic is averted.
Bagchi believes these interfaces with the public are vital to managing the outbreak. "It's a sense-making platform. It provides people with four things: Global, national and state events. It presents facts, offers perspectives and finally, lists out what the government expects from its people," he says.
It's been the dilemma for governments both in India and around the world. How do they ensure a regular flow of information that will build confidence and convince the people that the right measures are being taken to fight the pandemic? Also, just as importantly, how do they keep fear and fake news at bay?

Uddhav has led from front

The 'Andre Cuomo' of India

Kejriwal has task cut out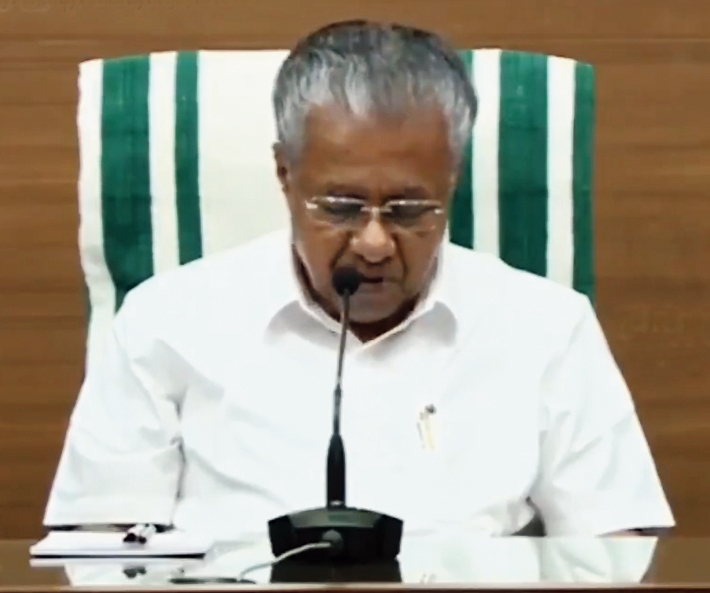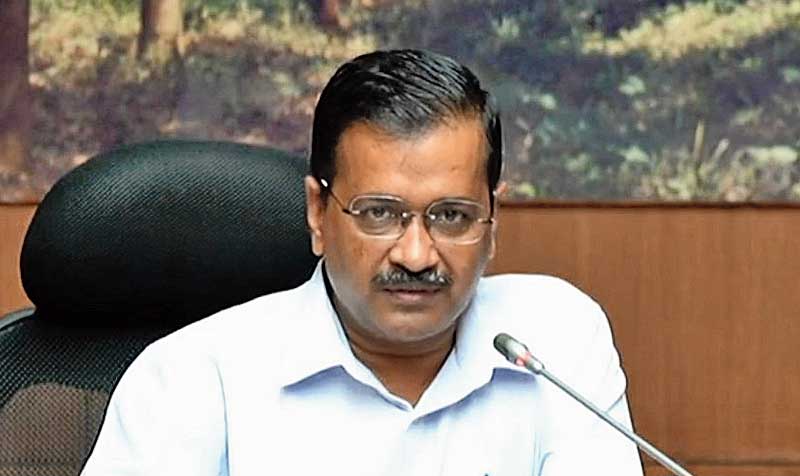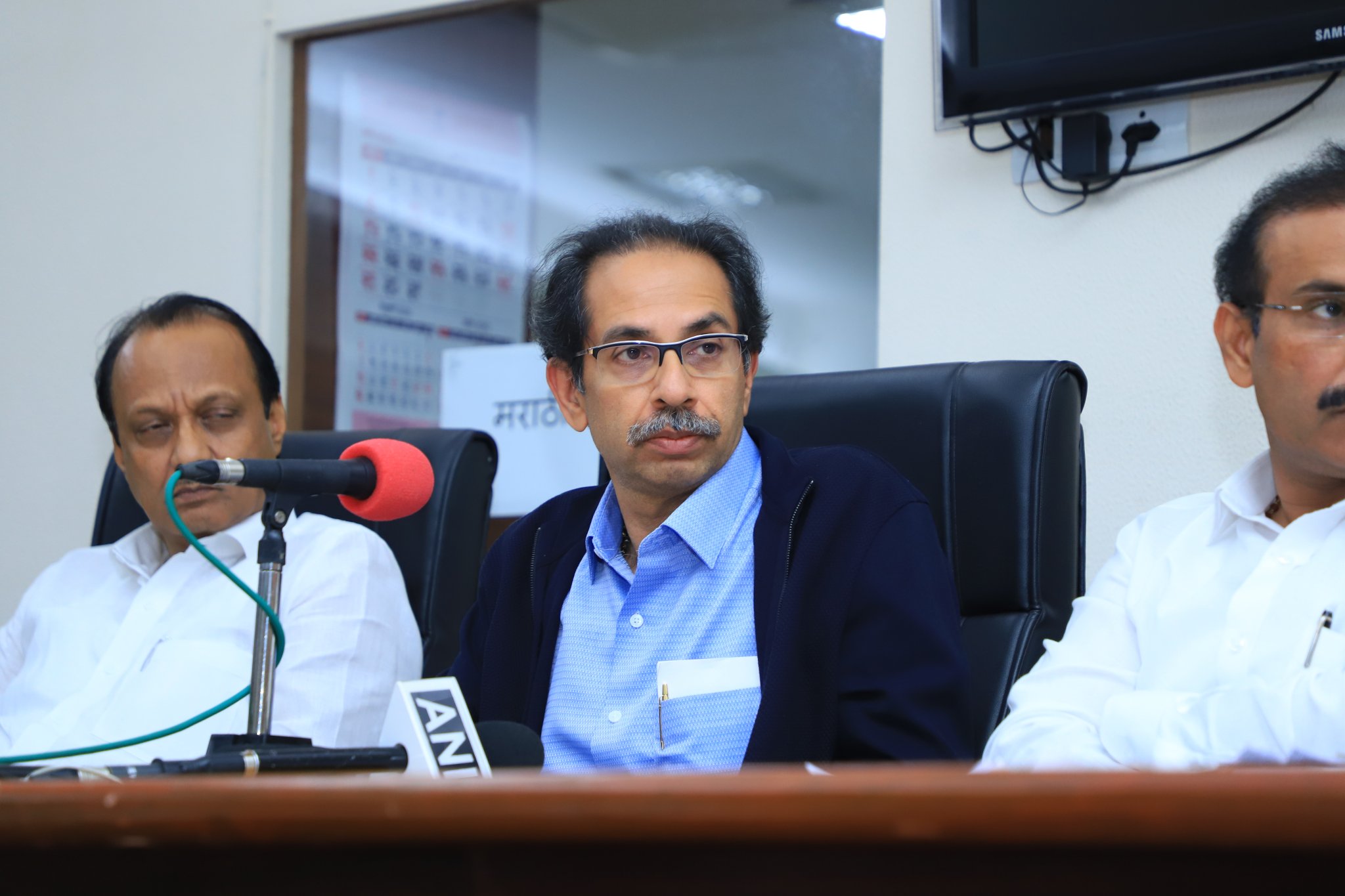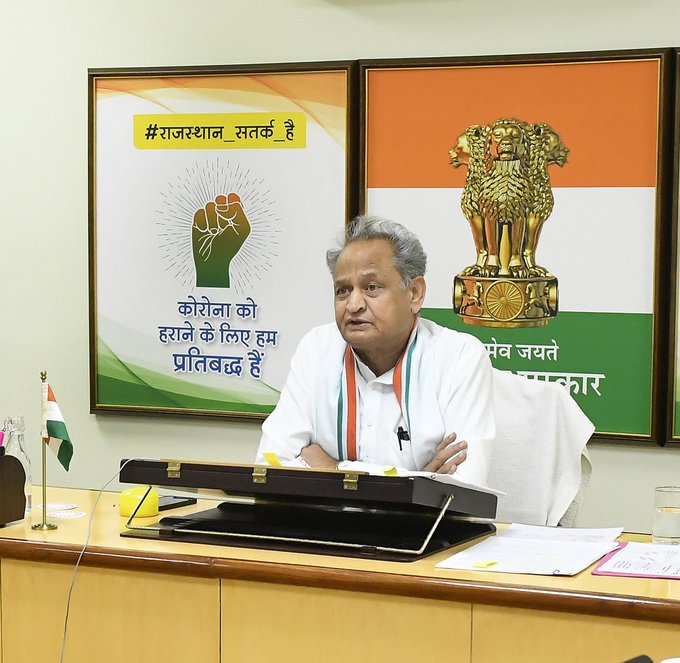 Rajasthan is one state that has had its ups and downs in the anti-Covid-19 fight. The disease made its appearance early after a busload of Italian tourists fell sick during their vacation. The state successfully did intense contact tracing and prevented a greater outbreak. Also, the fact that the older Italian tourists pulled through was a huge achievement and a PR victory for the state. Then came the "Bhilwara Model," where an intensive lockdown stamped out the infection in the district. But afterward, the infection returned in greater strength and has been tough to eradicate.
Chief minister Ashok Gehlot, the health minister and the additional chief secretary have been highly visible in the fight. Gehlot did daily briefings for almost a fortnight and ensured he was on top of every move. Most recently, Gehlot persuaded other states to take back thousands of students who've been stranded in coaching centre Kota for the last 40 days.
Assam's at the other end of the spectrum but that's created an entirely different problem. The state has only logged about 42 cases till now and people are beginning to get relaxed -- in fact, authorities worry they're getting too relaxed about the infection. The politician at the centre of the Covid-19 battle has been high-profile health minister Himanta Biswa Sarma who's been trying to shake state residents' complacency.
At the weekend, he noted 10 Assamese living in Delhi had contracted Covid-19, putting paid to the growing idea circulating in the state that Assamese had a certain protective genetic makeup which meant they couldn't catch coronavirus. "There was a notion spreading that Assamese people cannot get this disease," Sarma said. Still, Sarma reckons the state is well-placed to fight the illness and is getting ready to open its borders with other northeastern states.
Where does the Union government fit in all this? One columnist suggests that the daily encounters with the press should be called "The Four O'Clock Follies" (after the infamous five o'clock US Army briefings during the Vietnam War). Around 4pm every evening Luv Aggarwal, a middle-ranking civil servant faces the press corps for an encounter where the fireworks always turn into damp squibs and the answers are dull beyond belief. Is this the way to keep the public informed about the progress of Covid-19? Almost certainly not. Most days we all come out no wiser than before.

In India, the gold standard has been set by Kerala chief minister Pinarayi Vijayan who calmly faces the press every evening. He's been nicknamed the "Andrew Cuomo" of India after the New York governor for his fact-filled briefings in which he calmly reels off detailed statistics about the number of cases in the state -- just over 500 so far and deaths to only four -- and what his government is doing to stamp out infections.
Cross to Washington, and you get another style of briefing from President Donald Trump. His mercurial press rants filled with misinformation and disinformation descended into farce last week when he suggested researching whether injecting disinfectant and irradiating patients' bodies with UV light might fight off Covid-19. In Britain, which has recorded the most Covid-19 deaths in Europe, Prime Minister Boris Johnson has been sounding more sombre about the illness at his briefings since he was struck down by the disease after breezily declaring how he was shaking his hands with everyone.

The fiercest battle against Covid-19 is being fought in Maharashtra which had 12,974 cases as of Tuesday. Chief minister Uddhav Thackeray has led from the front to keep worries down and ensure people keep calm and carry on. Thackeray made his first broadcast on Facebook soon after Prime Minister Narendra Modi announced the March 24 lockdown. Immediately afterwards, panic buying began in Mumbai and long queues formed outside pharmacies and grocery shops. Thackeray made a hurried broadcast to assure the populace there wouldn't be any shortages. With Thackeray's exhortations to the public to show "patience and courage" in the face of the pandemic, one political observer says: "His style is good. He's like an elder brother giving advice. It's enhanced people's view of him."
Thackeray shares the task of keeping in touch with the public with state health minister Rajesh Tope, who's been the point-man on the government's anti-Covid-19 battle. Tope held daily briefings till one of his staff got infected. Thackeray also makes regular Facebook broadcasts which are aired by all TV channels. His broadcasts have the advantage that he doesn't have to face hostile questioning by the press.
Cut to Delhi where chief minister Arvind Kejriwal started by pulling in his arch-enemy, Delhi's Lt. Governor Anil Baijal, to convince the public how serious the task of tackling the Covid-19 infection would be. That teamwork fell apart, though, after the row over buses to send back migrants to states like Uttar Pradesh. Kejriwal's moved quickly on several occasions like when migrant workers set fire to three camps near Kashmere Gate.
Kejriwal has been energetically fighting the battle from all directions. He won a PR victory by announcing that health-workers who died after contracting Covid-19 would be given Rs 1 crore compensation. Kejriwal put himself at the front of the public relations campaign along with his trusted deputy chief minister Manish Sisodia. Also, he has enlisted the highly reputed Dr S. K. Sarin, the head of Delhi's Liver & Biliary Sciences Institute, to help draft strategies to deal with coronavirus cases.

But now Kejriwal faces his toughest challenge. He's announced that it's "time to reopen Delhi," which is still firmly in the red zone with more than 4,000 cases, and that "we will have to be ready to live with coronavirus" because of the economic pain on the poor -- as well as on government revenues -- inflicted by the lockdown. How the capital manages a return to quasi-normal without the virus spiralling out of control will be key to Kejriwal's longer-term political future.