Covid: St Stephen's College plea to call off online exams
The students have urged the authorities to adopt an alternative method of assessment in view of the acute distress caused by the pandemic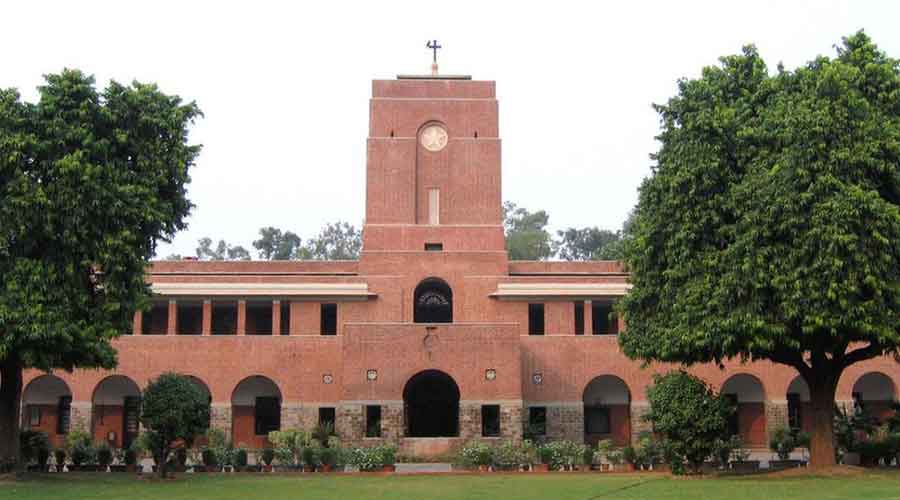 St Stephen's College
File picture
---
New Delhi
|
Published 15.05.21, 12:58 AM
|
---
Students of St Stephen's College have urged the authorities to cancel the proposed online exams and adopt an alternative method of assessment in view of the acute distress caused by the pandemic.
The college was supposed to start the semester exams for second-year and third-year undergraduate students from May 15 and 18, respectively, but has deferred it by two weeks. A new notice on the exams is expected to be issued.
A petition endorsed by 418 students has been sent to principal John Varghese urging him to consider performance in internal assessments and/or previous semesters for the evaluation. The college has around 1,200 students.
"Given the worsening Covid-19 situation gripping our country at present, the student community of St Stephen's College is deeply distressed. A lot of our students along with their family members are infected by the virus. We've lost our near and dear ones to the disease. Many students have to act as caregivers to their Covid-infected family members and friends," said the petition.
As the period of recovery from Covid varies from person to person, infected students might not be able to appear for the exams at a later date too, the petition said. Children of frontline Covid workers are especially vulnerable, it added.
Many teachers and staff are also down with Covid. Holding exams would mean that some teachers and staff would have to go to college, risking themselves and their families, the petition pointed out.
The students argued that under the choice-based credit system, the sixth, or last, semester of a three-year undergraduate course was no longer considered the final and most important test, rather it was just a part of the six exams whose cumulative marks make up the final assessment.
Any postponement would lead to a delay in the declaration of results, which is required for enrolment at international universities.
"There were numerous suggestions in favour of an assessment via 5th-semester marks and the 6th-semester internal assessment. This was done last year as well when the situation was less severe than it is right now and would lead to a faster declaration of results by the university for the third-year junior members," the petition by the St Stephen's students said.
The education ministry has been insisting on online exams. The central government and the University Grants Commission have issued guidelines to varsities to defer their offline exams but conduct online tests.
Many students at Jawaharlal Nehru University (JNU) have also said they are worried about impending online exams as they are not mentally prepared because of the toll the pandemic has taken on them.A UGC official said that since students of several institutions have expressed concerns over online exams, the guidelines could be reviewed.