Covid: Priyanka backs parents' proposal to not conduct the class XII exams
The Congress leader wrote to Ramesh Pokhriyal at a time when the government is slated to take decision on the exam issue soon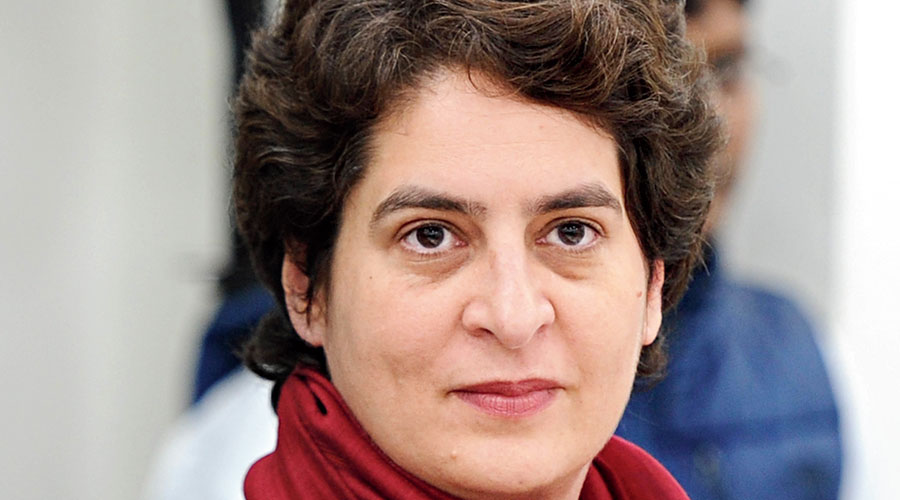 ---
---
Congress leader Priyanka Gandhi Vadra on Monday supported the suggestions of many students and parents who are against the conduct of Class XII exam this year and advocated awarding marks to examinees on the basis of internal assessment.
Priyanka wrote to education minister Ramesh Pokhriyal at a time when the government is slated to take a decision on the exam issue soon. The decision on the Class XII board exam will help universities and testing agencies to decide on whether to conduct end-semester exams and entrance tests, respectively.
In her letter to Pokhriyal, Priyanka conveyed the suggestions she had received from parents and students opposing the conduct of board exam. The CBSE has already postponed its Class XII exams till June 15.
I have written to the Minister of Education summarising numerous suggestions I received from students, parents and teachers regarding the 12th standard CBSE exams. Their voice must be heard. pic.twitter.com/NIj4Jly0Hv

— Priyanka Gandhi Vadra (@priyankagandhi) May 31, 2021
Last week, a group of ministers headed by defence minister Rajnath Singh discussed this issue with state education ministers and officials. The government has presented two options — conducting the exam in selected subjects or under a changed pattern with objective-type questions in exam centres in each school.
Priyanka wrote that the children have already coped with immense pressure in the last year of their schooling. For much of the year, the schools remained closed. Many students contracted Covid-19 and many have lost family members, friends and loved ones, she said.
"How can we expect them to set aside all that they are witnessing and focus on their board exams? How can we, as the guardians of their future, refuse to hear their cries of help and turn away from their requests to be heard? How can we willingly put them in situation that is potentially dangerous and life threatening for them?" Priyanka wrote.
She said many have suggested that, like in other countries, internal assessment should be done for the students considering that the second wave of the pandemic has hit hard at a time when they were to study for their exams. The very real fear and psychological trauma of the raging pandemic coupled with prolonged and intense pressure of board exam can lead to several mental health issues like depression and anxiety, she said.
"I once again urge you to reconsider CBSE 12th Board exam and to consider the above suggestions made by them. It will be a great injustice if they are pushed into circumstances that endanger their lives when it is completely unnecessary and it will be a great pity if we let them down at this trying time in their lives."
University students
Most of the universities in the country are yet to hold their end-semester entrance exams too. The final-year students are awaiting the award of degrees. The ministry of education and University Grants Commission have asked these institutions to defer any offline exam but have allowed them to hold exams online. Most of the central universities are planning to hold exams online in June.
However, students' organisations have largely opposed any online exam and supported award of marks based on internal assessment.
The Students' Federation of India has opposed the online exam plans of the Delhi University and urged the varsity to take alternative measures.
The All India Students Association (AISA) has said many students have lost multiple family members, loved ones and professors and opposed exams.
The National Students Union of India demanded vaccination of students before any exam.
The Akhil Bharatiya Vidyarthi Parishad has suggested conduct of exam in universities in online mode followed by offline mode later.