Pre-flight test veto costs dear
Kerala CM had on Tuesday written to PM Modi requesting pre-boarding checks for the overseas evacuees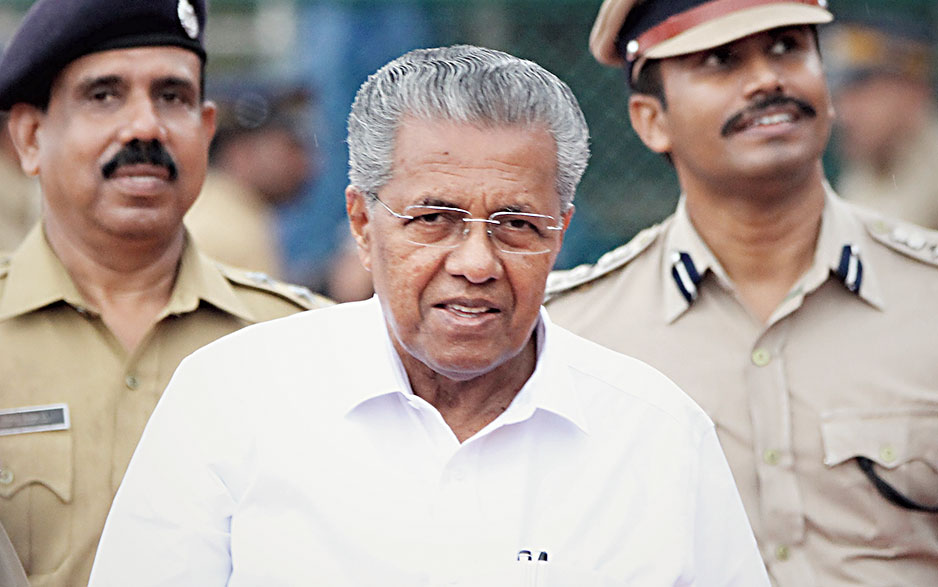 ---
Bangalore
|
Published 09.05.20, 08:03 PM
|
---
Two Gulf evacuees who were flown to Kerala on Thursday have tested coronavirus-positive, days after the Centre ignored chief minister Pinarayi Vijayan's request for pre-boarding tests.
Vijayan told reporters on Saturday that both the non-resident Indians — one from Dubai and the other from Abu Dhabi — had been quarantined after they landed. Both are stable.
"They arrived on May 7 and tested positive on May 9. This shows they were already positive when they boarded the flight," Vijayan said.
The state has contacted all the co-passengers of the duo and the airport staff on duty.
The chief minister had on Tuesday written to Prime Minister Narendra Modi requesting pre-boarding tests for the overseas evacuees.
He had cited the examples of India sending medical teams to Iran and Italy to examine the first lot of evacuees. But the Centre ignored the plea. Vijayan said the lack of pre-boarding tests was "certainly a major concern".
"All this shows that our prevention and intervention need to be strengthened," Vijayan said.
"Our safety and prevention guidelines will be strictly enforced (in Kerala) whether our people are returning from other states or abroad."
Vijayan issued a warning about the possibility of passengers suppressing their symptoms by taking over-the-counter medicines.
"The reality before us is that we have no room for even a minor lapse," he said.
Kerala reported two more positive tests and one negative test on Saturday, taking the number of past and present patients in the state to 505.
Of them, only 17 are in hospital now, while 485 have recovered and 3 are dead.
Kerala has kept 207 government hospitals and 125 private hospitals ready to handle any emergency.
'If the positive cases increase again, we will convert 27 government hospitals into Covid-19 hospitals,' Vijayan said.
'We are not safe in Kerala or India since no country has fully overcome this. Cases are being reported in Covid-affected countries every day.'