On release-eve, death amid neglect charges
Odisha govt's ambulance helpline refused to send vehicle to migrant claiming it was not supposed to attend to quarantine centres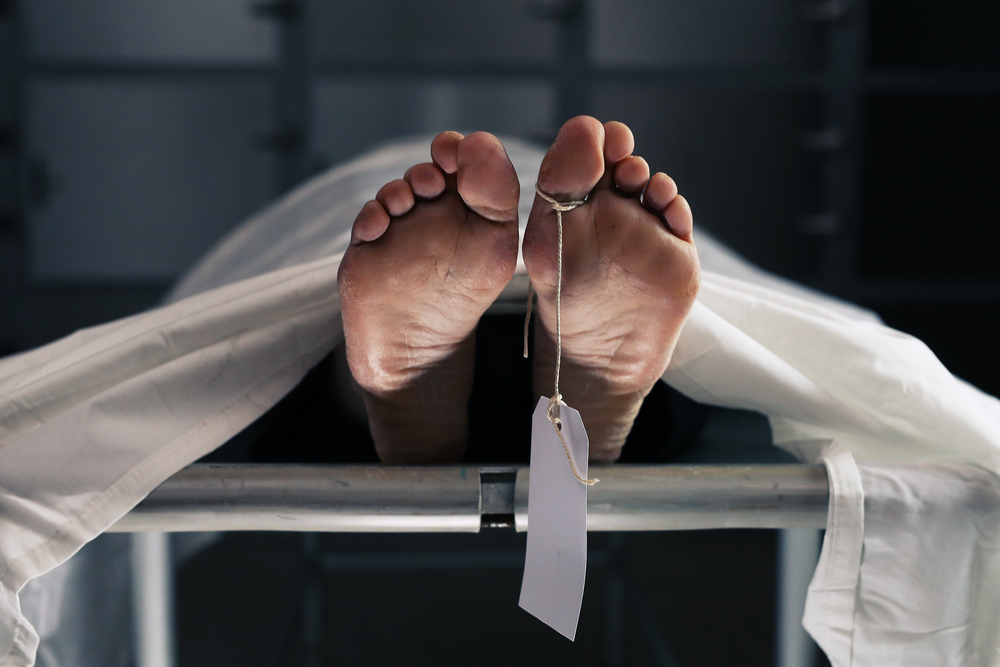 ---
---
Bipin Mallick had almost completed seven days of quarantine and was looking forward to meeting his young children. However, a day before release, the migrant worker felt uneasy and passed away within hours.
His elder brother Madhusudan Mallick, lodged in the same quarantine centre in Odisha's Balasore after returning from Mumbai, alleged that the state government's ambulance helpline refused to send a vehicle claiming that they were not supposed to attend to quarantine centres.
Madhusudan also alleged that when Bipin could finally be taken to a community health centre 10km away on a motorcycle after two hours of frantic search for a vehicle, a doctor refused to attend to him fearing that he might be infected with the coronavirus. Without seeing the patient, the doctor prescribed an injection, moments after administering which Bipin died, Madhusudan said.
Bipin, 37, is survived by his wife, nine-year-old daughter Laxmipriya and six-year-old son Mrutunjay.
The claims of Madhusudan, who along with Bipin had been lodged in a government quarantine centre at Jalda under Khaira block in Balasore district, were supported by the local sarpanch who had been involved in the effort to save Bipin.
Bipin and Madhusudan had arrived at Bhadrak railway station from Mumbai on a Shramik Special train on May 29. After the administration failed to arrange a bus for the migrants to travel to their village, the brothers decided to hire an autorickshaw to reach the quarantine centre in Jalda.
Madhusudan told The Telegraph on Thursday: "We both worked in a hotel in Mumbai. When the situation worsened there because of the coronavirus, we decided to leave the place. We waited for weeks for a special train. My younger brother was happy to return to Odisha. The day before we were to be released from the quarantine centre, he was excited about meeting his two children."
Madhusudan, 41, recounted the horror that unfolded on Wednesday night.
"After we had taken our dinner, he went to sleep around 11.30pm. After some time, he complained of uneasiness. We immediately got in touch with the (Odisha government's medical helpline) 104 and they prescribed medicines over the phone and suggested that the patient be taken to hospital. But where would we get the medicines so late at night?
"Although we repeatedly dialled the 108 ambulance helpline and pleaded with them for help, they refused saying they were not supposed to carry people from quarantine centres to hospital. As Bipin's condition deteriorated, we contacted our sarpanch."
Madhusudan said they tried to arrange a private vehicle but could not because of the odd hour. "Finally, we arranged two motorcycles and took him to the community health centre at Soro 10km from our village. Two hours had passed by then. The on-duty doctor refused to treat him fearing that he might have contracted the coronavirus. Without even seeing the condition of the patient, he prescribed an injection," Madhusudan alleged.
"As soon as the injection was administered by a nurse, blood oozed out of the vein. We rushed to the doctor but before he arrived, my brother had passed away. After his death, the doctor took the previous prescription and wrote new medicines on it. He did not know that we had already made a photocopy of the original prescription," Madhusudan said.
Community heath centre superintendent Satya Narayan Nayak told local reporters that Bipin had complained of acute chest pain. "After preliminary treatment, he succumbed within 10 minutes. It seems he died of a heart attack," Nayak said.
Village sarpanch Sisir Kumar Panda told this newspaper that Bipin had spoken to him over phone on Wednesday evening and asked when would he be released from the quarantine centre.
"I had assured the brothers that they would be released on Friday. But at night, I was informed that Bipin had fallen ill. I, too, called up the ambulance helpline but those who received the calls refused to send a vehicle saying ambulances are not allowed to take people from quarantine centres. Although we have nearly three ambulances within a 10km radius, not one came. We have a recording of the conversation with the helpline people," Panda said.
Panda — sarpanches in Odisha have been given powers of collectors in their respective areas by the state government to deal with the pandemic — and other administrative officials said there was no such rule that ambulances would not attend to quarantine centres. Sources, however, said ambulance drivers were apprehensive after one of them in Kalahandi district was ostracised in his village for ferrying a patient who later tested positive for the coronavirus.
Bipin had not been tested for the coronavirus after he returned to Odisha as he had not shown any symptoms. After his death, a swab sample was collected for a Covid test and the report is awaited.
Balasore chief medical officer Banarjee Prasad Chhotray said an inquiry had been ordered. Balasore collector K.S. Chakravarthy told this correspondent: "I have started an inquiry. I have asked the local BDO to submit a report shortly."