Break in 7-week Covid dip
The Union health ministry on Sunday recorded 45,209 new Covid-19 cases, raising the number of active patients to 440,962 from 439,747 on Saturday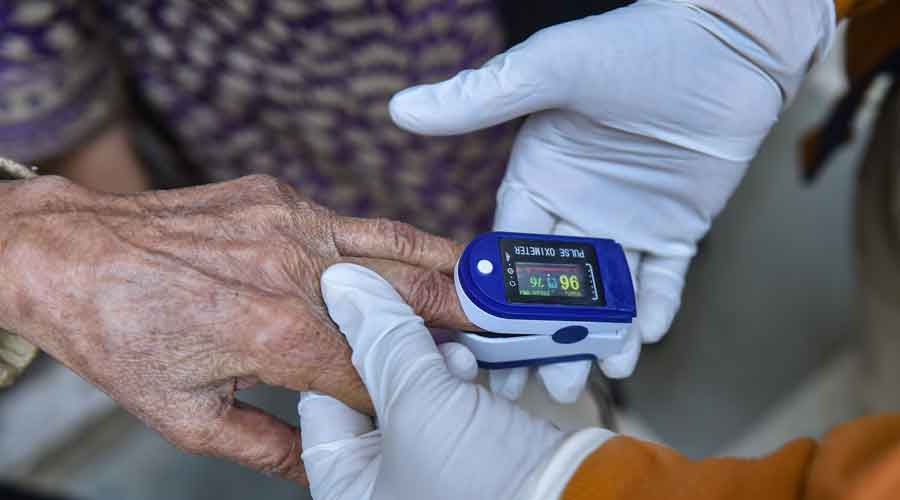 ---
---
India's count of active coronavirus disease patients under medical supervision increased on Sunday for the first time in seven weeks amid lingering concerns that fresh local surges may yet disrupt the near-steady shrinking epidemic since mid-September.
The Union health ministry on Sunday recorded 45,209 new Covid-19 cases, raising the number of active patients to 440,962 from 439,747 on Saturday. This increase of 1,215 patients is the first nationwide rise in the counts of active patients since October 4.
Health experts say a single day's change may not be significant but point out that at least eight states — Delhi, Gujarat, Haryana, Himachal Pradesh, Punjab, Rajasthan and Uttar Pradesh — have shown steady increases in their daily new cases since early November.
The weekly average daily new cases in Delhi, for instance, increased to around 6,050 on November 21 from 5,100 on November 1. In Himachal Pradesh, this measure increased to 659 on November 21 from 271 on November 1. Such increases in daily cases, experts say, are likely driving the slowdown in the pace of decline of the epidemic observed over the past three weeks.
The slowdown has triggered speculation whether India is now at the start of fresh surges driven by crowding and public behaviour during festivals such as Diwali and whether adequate diagnostic tests are being offered to everyone who should be tested.