Stopped by cops, farmer drowns
Prem Sheela, the deceased farmer's wife, said her husband had gone out to buy medicines for her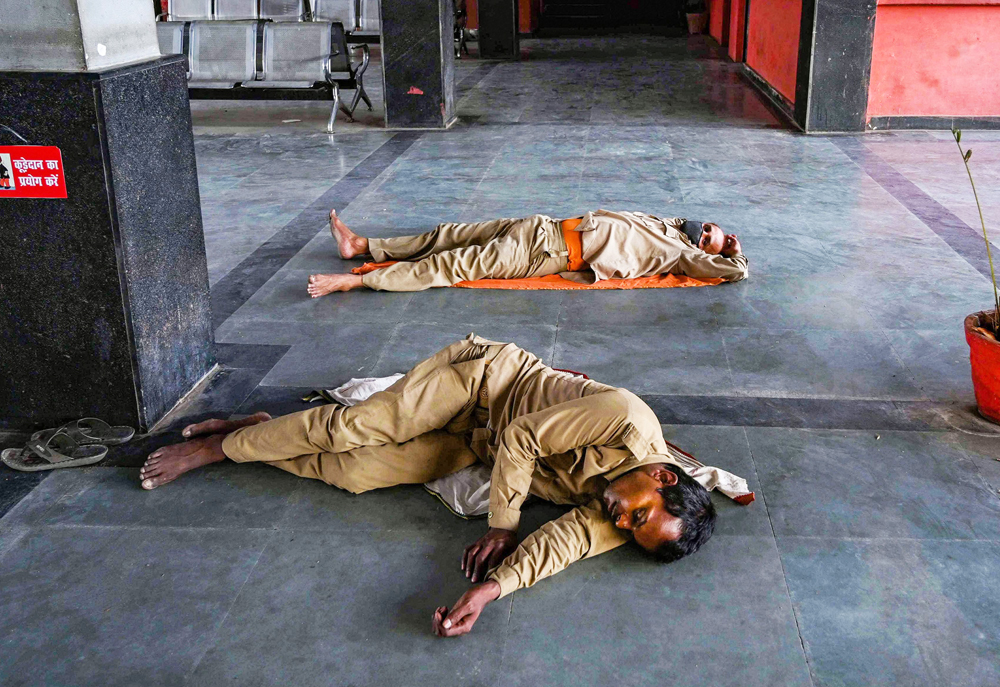 ---
|
Lucknow
|
Published 30.04.20, 11:46 PM
---
An elderly farmer, who swam across a river when police at one end of a bridge stopped him from going to a chemist's to get medicines for his wife, drowned while swimming back "in fear" after seeing policemen standing on the other bank too.
Prem Sheela, a resident of Bargo village under the Loharaiya area of Sant Kabir Nagar, Uttar Pradesh, told reporters on Thursday her husband, Shiv Kumar, wouldn't have died had the police "shown a little humanity".
Shiv Kumar, 50, had on Wednesday been stopped after he crossed the bridge over the river Kuwano that flows between Sant Kabir Nagar and Gorakhpur districts, out of bounds to each other because of the Covid-19 lockdown.
Akhilanand Upadhyaya, station house officer of Dhanghata, under which Bargo falls, said Shiv Kumar was trying to cross the river but sank in deep water.
"He was taken to Malauli Community Health Centre, where he was declared brought dead by doctors. We have handed the body to his relatives after the post mortem."
The officer said Sant Kabir Nagar and Gorakhpur had both reported Covid-19 cases and blocked their boundaries to outsiders. The people of both the districts cannot cross their borders under the existing lockdown protocol.
Sant Kabir Nagar has reported 23 cases and Gorakhpur two.
"We are aware of the (drowning) incident," said Asit Srivastava, additional superintendent of police, Sant Kabir Nagar, 250km east of Lucknow.
"A circle officer is probing the incident."
Prem Sheela said her husband had gone out to buy medicines for her.
"I needed a medicine for asthma and he had gone to buy it on Wednesday afternoon. The nearest store is about 2km from our village, in the Sikariganj area of Gorakhpur district. There were cops on the other side of a bridge over the river Kuwano who stopped him from reaching the medicine shop, barely 500m from the police picket," she said.
"He returned and tried to cross the river. He saw after reaching the other side that the police were standing there too and tried to return in fear. But he couldn't swim through the deep water for so long and was drowned. There were some fishermen standing at a distance and watching the incident. They fished him out and informed the villagers."
Villagers said the river was about 50m wide.