Social-distance advice for job scheme
Among states, Bengal and Rajasthan are ahead of others when it comes to conducting such projects under the MGNREGA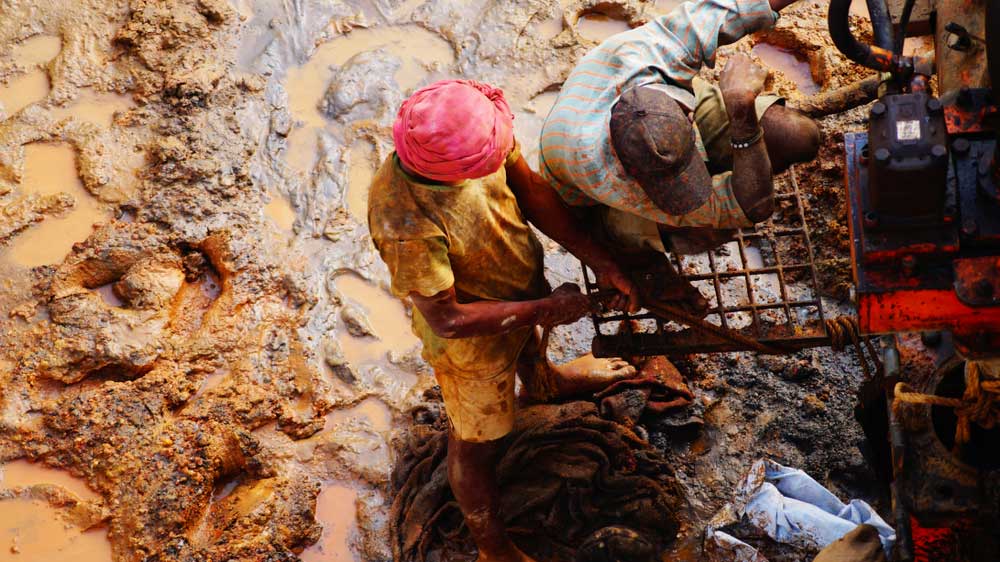 ---
New Delhi
|
Published 02.04.20, 11:12 PM
|
---
The central government has asked all states to encourage those registered under the rural job scheme MGNREGA to take up work oriented towards "individual benefit" as part of social-distancing measures but activists expressed doubts whether such an initiative would be feasible.
They said that while people were not being allowed to step out of home because of the Covid-19 lockdown, the scope of such labour — such as digging wells or horticulture and cultivating individual farms — was limited too.
Among states, Bengal and Rajasthan are ahead of others when it comes to conducting such projects under the Mahatma Gandhi National Rural Employment Guarantee Act.
The Centre's advice came in the form of a letter rural development minister Narendra Singh Tomar wrote to all chief ministers last Saturday.
"Kindly take necessary steps for encouraging individual benefit oriented works under the scheme, wherever possible, especially for those who belong to vulnerable sections of society including women while ensuring social distancing," Tomar wrote.
Activists and former officials said the initiative might not work.
"When people are not allowed to move out of home, how can they work in their own fields. For doing work, they need to get approval from the gram panchayat office which is not supposed to work now," social activist Nikhil Dey said.
A former official of the rural development ministry said the government has been allowing work for individual benefit since the past eight years. "But the scope of such labour has reduced of late because people must have taken up such work in their farms."
The MGNREGA provides for up to 100 days of unskilled work to every rural household in a year. Most projects approved under the scheme are for the benefit of the community, where people work together, but that was before the coronavirus outbreak sent the country into a 21-day lockdown.
Minister Tomar in his letter also said the government had released Rs 4,431 crore towards payment of arrears.
The balance under the job scheme had slipped into the negative, according to figures on the MGNREGA website last week, the lack of funds resulting in delayed payment of workers in all states.
The pending arrears of about Rs 12,000 crore for the 2019-20 financial year will be released by April 15.
The minister also advised the states to release three months' advance pension under the National Social Assistance Programme to 2.6 crore people, including those above 60, the differently abled and widows.
The ex gratia amount of Rs 1,000 the Centre has announced as part of its economic package will be disbursed in two instalments.