Sikkim inter-state movement bar to stay
The decision to this effect was taken by the State Task Force in view of rising Covid-19 cases in the Himalayan state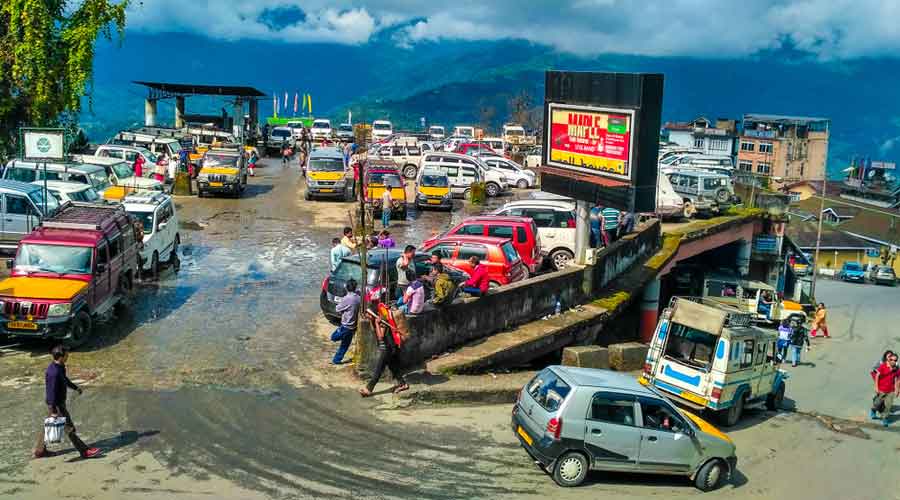 ---
Siliguri
|
Published 26.08.20, 01:09 AM
|
---
The Sikkim government has decided not to heed the Centre's directive and continue to impose restrictions on the inter-state movement of people and goods in view of rising Covid-19 cases in the Himalayan state.
The decision to this effect was taken by the State Task Force on Covid-19 headed by chief minister P. S. Tamang (Golay) on Monday night.
"Keeping the present situation of COVID-19 in the state, there will be no change in the inter-state movement protocol," said an official release issued in Gangtok.
The government, however, decided to remove the restrictions on inter-district and intra-district movement of men and material in the state on week days. "Inter and intra-district movement of vehicles will be allowed with the odd-even stipulation. This will, however, not apply to containment zones," said the release.
The task force said only localised movement would be allowed on weekends.
"Inter and intra-district movement will not be allowed on Saturdays and Sundays. Saturdays will be utilized for sanitization of all offices," added the release.
Continuing restriction on inter-state travel is against the recent directive of the Centre, but enjoys popular support, given the spike in the number of Covid cases in the state in the recent weeks. From less than 100 positive cases till the end of June, the figure has shot up to close to 1,500.
Union home secretary Ajay Kumar Bhalla had on Saturday written to states and Union territories, reminding them under the Central guidelines, there were no restrictions on either inter or intra-state movement of people or goods.
In his letter, Bhalla also said no separate permission or e-permit was required for movement of persons or goods and warned that the continued imposition of such restrictions would be viewed as violation of Union home ministry guidelines issued under the Disaster Management Act, 2005.
Sikkim's task force also decided to act strictly against anyone found violating the Covid guidelines. In this regard, it has decided to take action against a former secretary of the state's information and technology department and the management of a pharmaceutical company for breaching the guidelines.
While the government official is accused of facilitating the entry of four IT professionals from outside, who later tested Covid positive, and arranging their meetings with government officials, the pharmaceutical company is in the dock after 29 staff fled from the company's guest house where they had been quarantined.