Don't deny non-Covid-19 patients care: Centre
Under the Centre's instructions to avoid non-critical visits to hospitals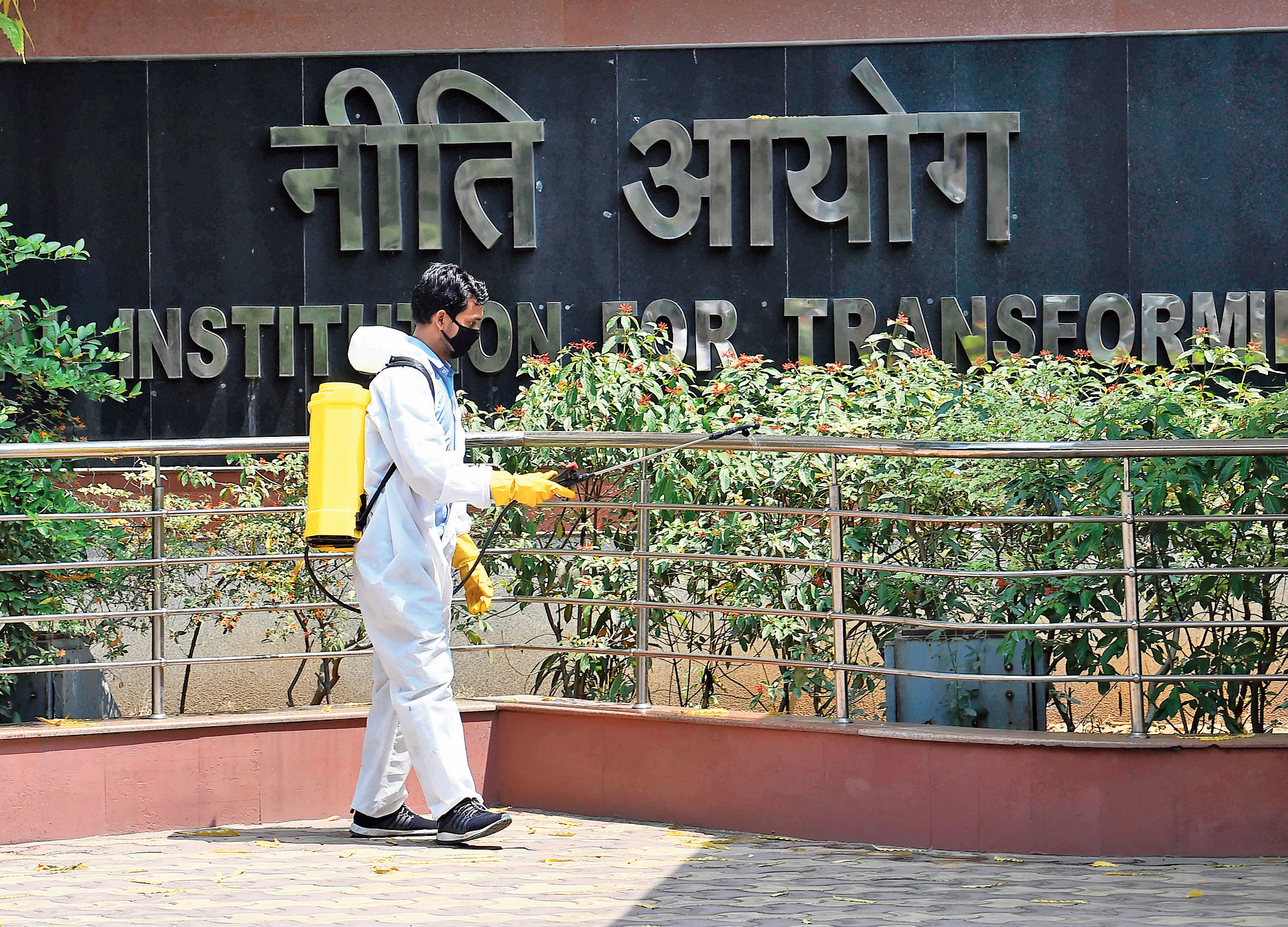 ---
---
The Union health ministry on Tuesday asked states to ensure that private hospitals and clinics provide non-Covid-19 patients critical services, including chemotherapy, dialysis or institutional deliveries, responding to complaints that private hospitals were turning away patients.
All health facilities, especially those in the private sector, should remain functional and provide such services so that patients do not face hardships, health secretary Preeti Sudan wrote in a letter sent to Niti Aayog, requesting that it be taken up with the private sector.
Sudan said the ministry has received reports that many hospitals in the private sector "are hesitating" to provide services such as dialysis, blood transfusions, chemotherapy, and institutional deliveries to patients on account of fear of Covid-19 or are keeping their hospitals or clinics shut.
"It is also noticed that at many places, the hospitals or clinics are insisting on a Covid-19 test before providing services," Sudan said in her letter, also sent to chief secretaries and senior officials in all states and Union territories.
Sudan said the ministry has released guidelines on how non-Covid-19 hospitals should manage patients who display Covid-19 symptoms and that hospitals should follow testing criteria set by the Indian Council of Medical Research.
Sections of the private healthcare industry said the Centre's instructions earlier this year asking patients to keep away from routine outpatient consultations and asking hospitals to postpone elective surgeries have likely contributed to the current state of affairs.
"Many private hospitals across the country continue to work and even treat Covid-19 patients," said Girdhar Gyani, the executive director of the Association of Healthcare Providers of India, a body of private healthcare institutions.
Under the Centre's instructions to avoid non-critical visits to hospitals, many private hospitals and clinics have experienced fewer footfalls and falling revenues.
"We strongly support the government's call on the private sector," Gyani said. "But we also need to ask some questions: who is responsible for this lack of confidence among our healthcare staff? Who is responsible for the fear psychosis around the coronavirus?"
Patients' rights advocates have over the past month expressed concern about the denial of healthcare services — from dialysis to chemotherapy-related treatment — to patients by government hospitals and the private healthcare sector.
In early April, patients rights' advocates said, many non-Covid-19 patients were evicted from the Lok Nayak Jaiprakash Narain Hospital in Delhi after it was labelled a Covid-19 facility.
Several patients asked to leave the hospital had no alternative arrangements and at least one woman on critical care died, the Jan Swasthya Abhiyan, a non-government group of physicians and health activists had said.
"In building its response to the coronavirus, for several weeks, the government forgot about other healthcare services," said a private healthcare sector executive who requested anonymity.
"There's this attitude in the private sector now: why get into this, better to stay away."
Covid-19 count
India's counts of Covid-19 patients grew by 1,594on Tuesday to reach a total of 29,974 of whom 7027 patients have recovered and 937 have died.
Kalimpong in Bengal and Wayanad in Kerala are among 17 districts that have not reported new Covid-19 cases for 28 days or longer, health officials said. But the infection has resurfaced in Lakhisarai in Bihar which had not reported new cases for 28 days.