Cops pick up Jamia students, activists see lockdown abuse
Several activists and academics on Monday decried the 'arbitrary' arrests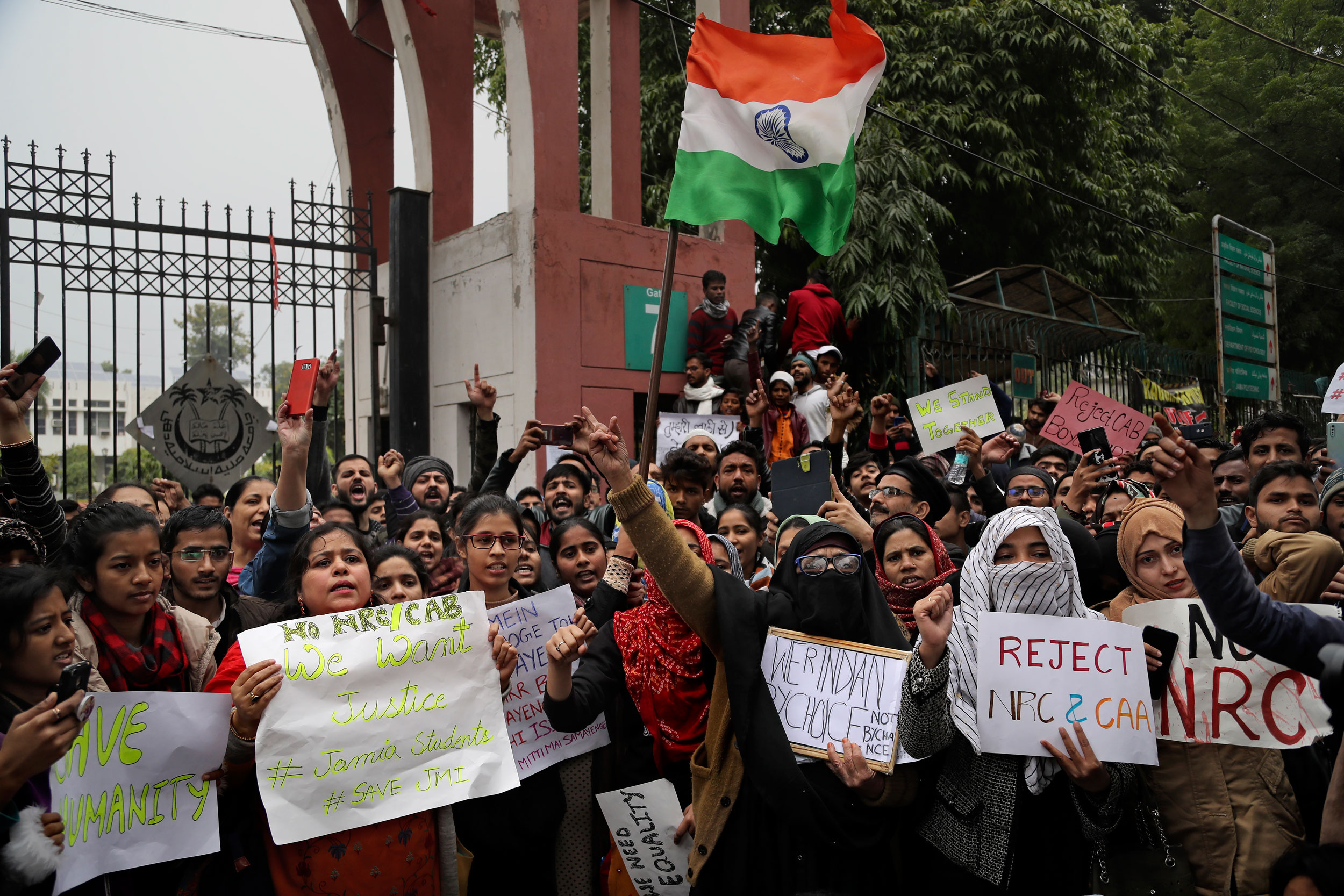 ---
---
Delhi police have not allowed the preoccupations with fighting Covid-19 to come in the way of picking up at least two Jamia Millia Islamia students for protests in northeast Delhi in February against the new citizenship matrix.
Several activists and academics on Monday decried the "arbitrary" arrests, saying they amounted to abuse of the lockdown to silence and arrest opponents of the government.
Jamia Millia Islamia student Safoora Zargar was called for questioning on Friday and arrested on Saturday by a Delhi police special cell. She has been charged with rioting with weapons in Jaffrabad in February.
On April 1, another Jamia PhD scholar, Meeran Haider was also arrested for alleged violence at a similar protest. Haider heads the Rashtriya Janata Dal's youth wing in the capital.
The arrests have largely remained under the radar, possibly because of the attention of most of the country has been focused on the virus outbreak and the efforts to contain it.
On Monday, CPI's Annie Raja, CPIML-Liberation's Kavita Krishnan, Swaraj India's Yogendra Yadav, activists Medha Patkar, Anjali Bharadwaj, Madhuri Krishnaswamy, Ramon Magasaysay awardee Sandeep Pandey, linguist and Padma Shree awardee Ganesh Devy and 20 others issued the statement.
"At a time when citizens in lockdown are unable to fully exercise their democratic rights, it is the moral duty of governments to guard against any abuse of power by the State. Instead we see open communalisation of this pandemic and targeting of students and activists by agencies of the State," the statement said.
The statement — under the banner of the Hum Bharat Ke Log coalition that led several protests against the Citizenship Amendment Act — added that "there is now an attempt to implicate them in false cases related to the Delhi violence. The memories of that violence unleashed in Muslim-dominated localities between February 23 and February 26 are still fresh. Delhi police stood mute during the worst of these attacks, actively participated in some and refused to file FIRs against leaders of the ruling party for incitement. Now, weaving fictitious narratives about the Delhi violence, Delhi police are abusing the Covid-19 lockdown to silence and arrest those who oppose government policies, hoping that this abuse of State power will go unreported, with neither news coverage nor democratic protest."
A student close to Zargar said that her custody was extended after being booked for another protest-related case in northeast Delhi. She has sought bail on health grounds.
The police had not responded to questions from this newspaper till Monday evening.
The statement added: "Jailing activists and students on false cases amid this pandemic puts their lives in peril and with courts functioning only partially owing to the lockdown, those arrested are being denied proper legal aid."