Covid-19: Army reports its first case; suspends war games, trainings
Nationwide tally jumps to 151, Vaishno Devi yatra suspended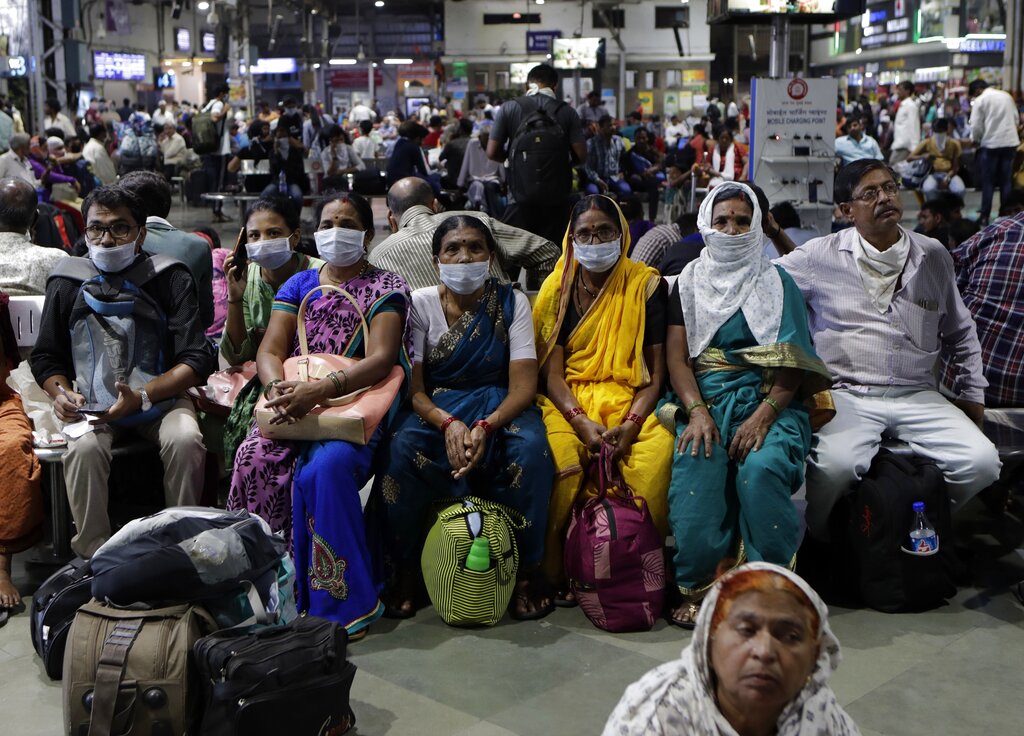 ---
---
The Indian Army reported its first case of the coronavirus when a 34-year-old soldier of the Ladakh Scout regiment tested positive for Covid-19, prompting the force to strengthen its check-and-prevention mechanism and suspend war games and training activities.
The total number of cases rose to 151 in the country on Wednesday.
In a written reply in the Lok Sabha, junior foreign minister V. Muraleedharan said the total number of Indians abroad infected by the coronavirus is 276 — 255 in Iran, 12 in the UAE, five in Italy and one each in Hong Kong, Kuwait, Rwanda and Sri Lanka.
Soldier got infection from father
Army sources revealed that the soldier from the Ladakh Scout regiment tested positive for the infection and added that the resident of Chuhot village in Leh came in contact with his father who had returned from a pilgrimage in Iran by an Air India flight on February 20 and tested positive for Covid-19.
The soldier was on leave from February 25 and rejoined duty on March 2, the sources said. He was quarantined on March 7 and tested positive on March 16. The soldier's brother has also tested positive, the sources said.
Fresh cases
While there were 14 fresh cases of coronavirus cases reported since Tuesday, the first case in the armed forces prompted the army to further strengthen its check-and-prevention mechanism by taking additional steps, including checking soldiers for flu symptoms on their return from leave and cancelling non-essential travel and conferences.
The army also announced the suspension of war games, conferences and training activities.
The total tally of 151 includes 25 foreign nationals and the three persons who died after getting the infection, which has killed 7,500 people globally and infected nearly 200,000 others.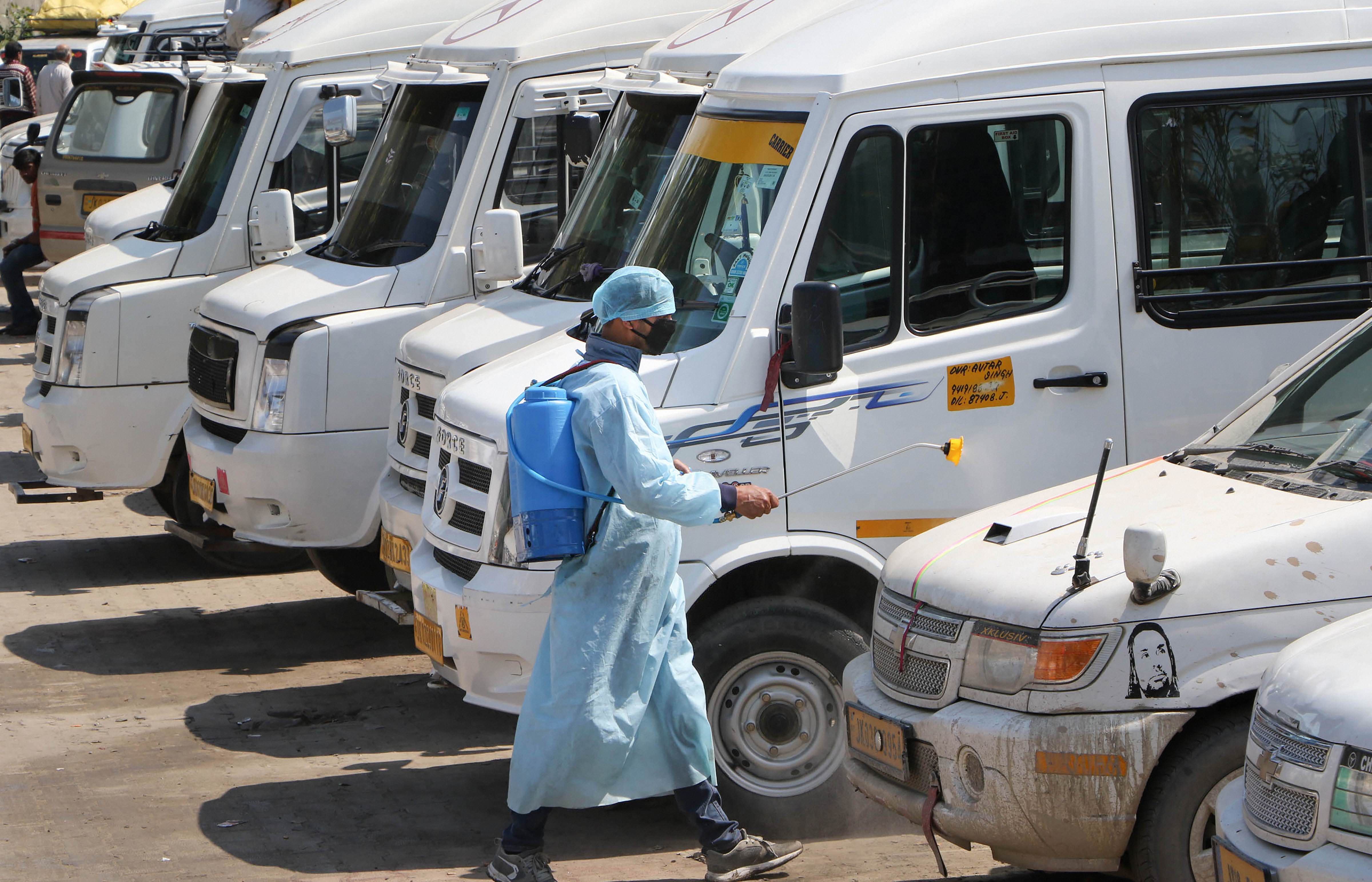 Union health minister Harsh Vardhan directed teams to visit quarantine facilities to assess and monitor amenities as the ministry maintained that over 5,700 people, who had come in contact with these positive cases, are under rigorous surveillance.
According to the ministry's data, 14 people have been discharged so far, including the three patients from Kerala who were discharged last month.
Vaishno Devi yatra suspended
The Jammu and Kashmir administration announced on Wednesday the suspension of the Vaishno Devi yatra and banning of all interstate buses as part of the precautionary measures to arrest the spread of the coronavirus. The district administration of Udhampur suspended all modes of public transport, while two major parks, including Bagh-e-Bahu in Jammu, and all public parks in Poonch district have been closed till further orders, officials said.
#COVID19 #JammuAndKashmir
Shri Mata Vaishno Devi Yatra has been closed from today.
Operations of All Inter State Buses - Incoming and Outgoing from J&K, banned from today.@ANI @PIB_India @DDNewslive @airnewsalerts @kansalrohit69

— DIPR-J&K (@diprjk) March 18, 2020
Self-quarantine
Several persons opted for self-quarantine as a matter of precaution, including former Union minister and BJP MP Suresh Prabhu, who quarantined himself at his home for the next 14 days after he returned from Saudi Arabia despite testing negative for the infection.
Minister Muraleedharan on Tuesday had announced that he has quarantined himself at his home in the national capital as a precautionary measure after a medical institute he had visited recently in south India reported a Covid-19 case. He has, however, tested negative for the infection.
An army officer attached to the College of Military Engineering in Pune was asked to self-quarantine after he showed symptoms of flu, sources say.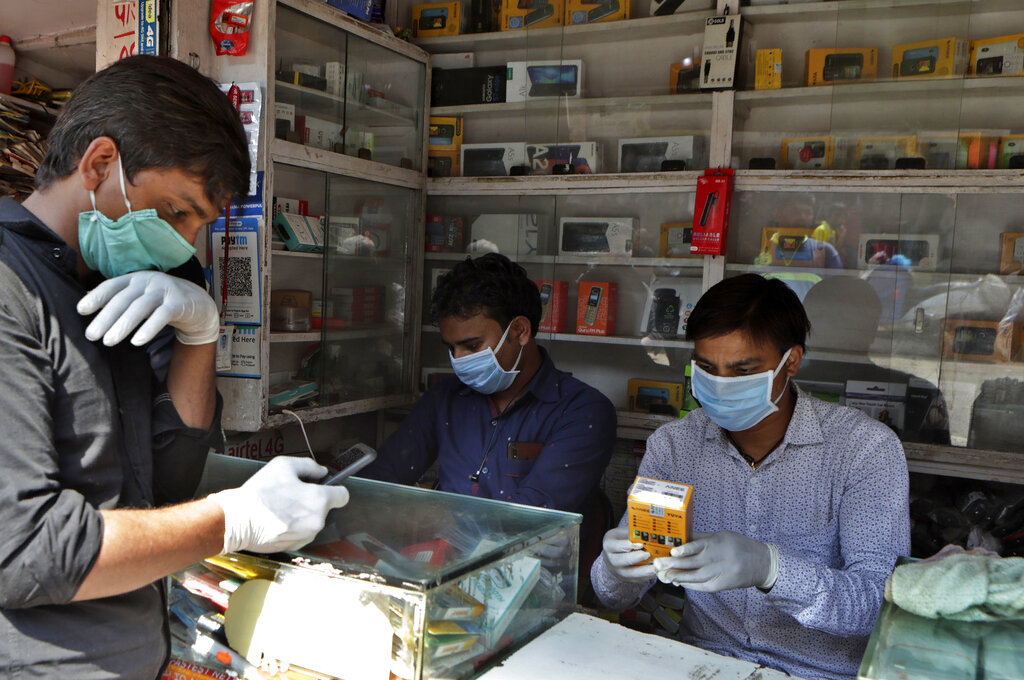 Restaurant asked to be shut
In a bid to prevent the spread of the coronavirus, the National Restaurant Association of India has asked all members to remain shut till March 31 or till such time when no new cases are reported. With schools across several states closed, the Supreme Court took suo motu cognisance of the non-availability of mid-day meals and issued notices to the states and Union territories asking them how children were being provided mid-day meals amid the shutdown.

Stranded abroad
Giving the details of Indians in Iran, one of the worst-affected countries by the coronavirus, Muraleedharan in his written reply said the nationals include about 1,100 pilgrims mainly from Ladakh, J&K and Maharashtra.
There are also nearly 300 students primarily from J&K, about 1,000 fishermen, including from Kerala, Tamil Nadu and Gujarat, and others who are on a long-term stay in Iran for pursuing their livelihood and religious studies, he added.
Asked about steps take by the Centre to help Indians stranded in Iran due to the coronavirus outbreak, Muraleedharan said the government had made focused efforts for the safe return of Indians from that country. A team of six Indian health officials has been deputed to Iran in order to set up testing and sampling facilities there, he said.
Muraleedharan said 1,706 samples have been taken, including from pilgrims, students and other Indians stranded in Iran. These are being tested at medical facilities including the National Institute of Virology, Pune, he said.
As of March 16, 389 Indians, including 205 pilgrims and 183 students, have been repatriated in four batches on-board special flights of the Indian Air Force and Iranian airlines, he said.

Masks make splash in Rajya Sabha

Opposition Rajya Sabha members on Wednesday demanded that the ongoing Budget session, which is due to end on April 3, be curtailed in view of the novel coronavirus outbreak. The government, however, seemed unwilling.

In a first, the Rajya Sabha saw a few members wearing face masks as protection against the coronavirus. But Chairman M. Venkaiah Naidu said it was against the rules to wear any masks inside the House.

Four Trinamul MPs came to the House wearing face masks. Party MP Derek O'Brien wore a black colour mask while his deputy, Sukhendu Sekhar Ray, who said they were following the government advisory in wearing the masks, wore a white one.

However, when senior Congress leader P. Chidambaram urged Naidu to allow MPs to decide on using protective gear depending on their perception of vulnerability, the Chair agreed. The Congress and other Opposition parties suggested that the Budget session be curtailed to practice social distancing being advocated by the government to limit the spread of Covid-19.