Congress to Nirmala: Work, don't joke
This triggered such a storm on social media that the hashtag #BoycottMillennials was the top India trend on Twitter during the day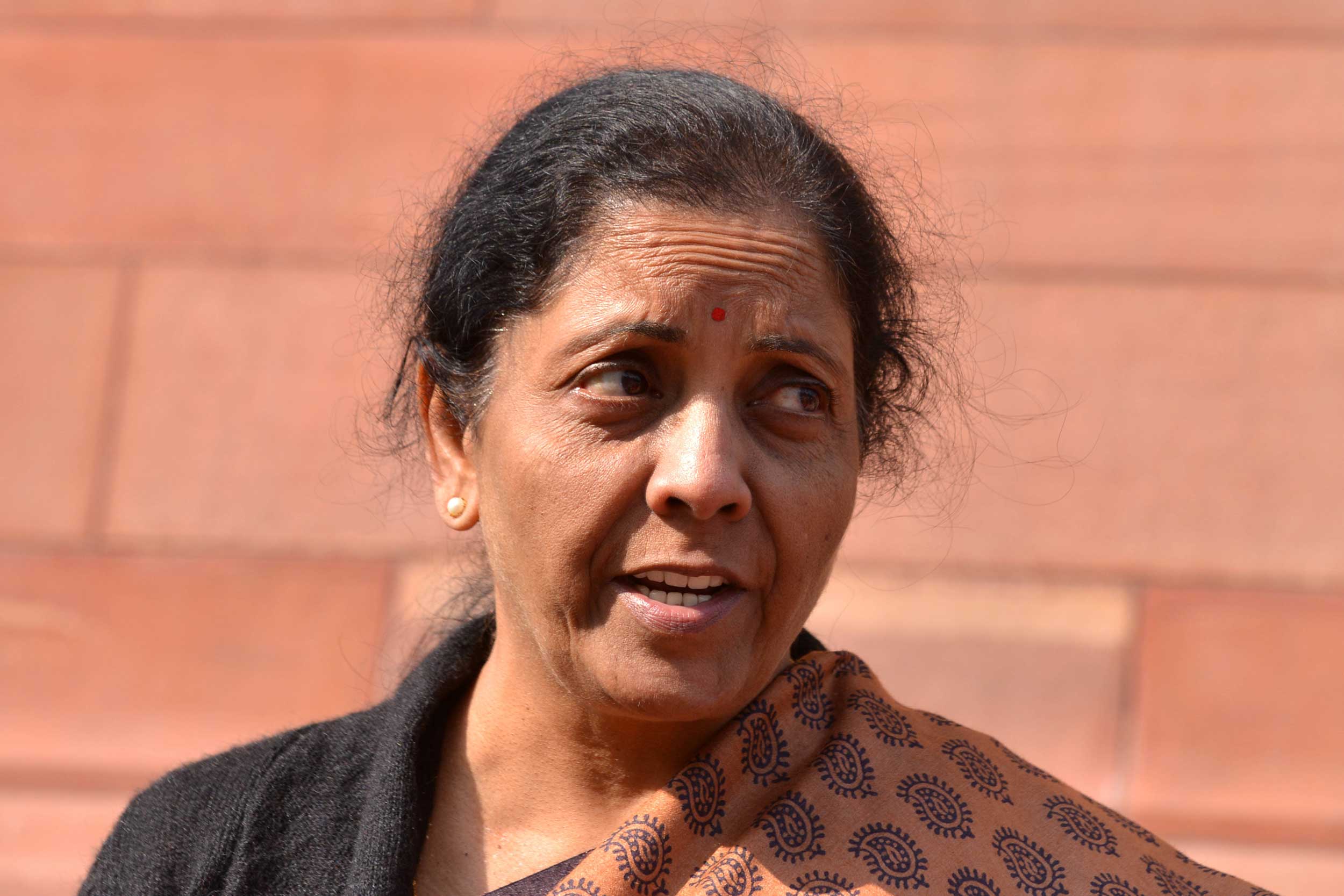 Nirmala Sitharaman had said on Tuesday: "Millennials' preference for Uber and Ola cabs over committing money to EMIs for new cars had contributed to the slowdown of the auto sector."
Telegraph file picture
---
New Delhi
|
Published 11.09.19, 08:50 PM
|
---
The Congress on Wednesday wondered why finance minister Nirmala Sitharaman was cracking jokes instead of preparing a blueprint to revive the economy.
Party spokesperson Abhishek Singhvi heaped scorn on the minister's "Ola-Uber" logic to explain the slowdown in the auto sector — the worst in 22 years, and spread across all vehicle segments, from two-wheelers to trucks.
Sitharaman had said on Tuesday: "Millennials' preference for Uber and Ola cabs over committing money to EMIs for new cars had contributed to the slowdown of the auto sector."
This triggered such a storm on social media that the hashtag #BoycottMillennials was the top India trend on Twitter during the day.
The Congress, too, ran a social media campaign mocking the Ola-Uber logic. One of its posts read: "Unemployment is high because millennials prefer Netflix and Chill."
Former finance minister P. Chidambaram, who is in jail, got his family to tweet on his behalf for the second time to ask the government what was the plan to take the country out of the gloom.
The tweet said: "I have asked my family to tweet on my behalf the following:- Thank you all for your support. I must say I am amazed by the capacity of the poor (who I have had the chance to meet and interact with over the last few days) to distinguish between justice and injustice. I am deeply concerned about the economy. The poor are the worst affected. Lower incomes, fewer jobs, less trade and lower investment affect the poor and the middle class. Where is the plan to get the country out of this decline and gloom?"
Former Union minister Jairam Ramesh quoted the Maruti-Suzuki chief to dismiss the Ola-Uber theory.
Ramesh tweeted: "Finance Minister blames Ola, Uber & millennials for slump in car sales. Chairman of Maruti Suzuki who knows better denies it. Finance Minister must recognise that slowdown is for real & across-the-board going far beyond only passenger cars. But in this era of 'uber-nationalism' anything goes?"
Spokesperson Singhvi said at a news conference: "Why is the finance minister cracking jokes instead of putting India on a sober path of recovery? She is teaching new economics to the nation. Her statement reflects three Is — as Narendra Modi would have said — Inefficiency, Immaturity and Inexperience. Modi should intervene to expunge her remarks and tender an apology to the nation."
Singhvi added: "App-based Ola-Uber services are in operation for many years but the decline is steep only now not only in cars but in two-wheelers, trucks and tractors as well. The slowdown is not only in auto sector along but across sectors. Has Ola-Uber become so powerful that they can demolish Indian economy? Applying the Finance Minister's logic, should we say real estate crisis is because of millennials preference to rented accommodation? What a joke!"