Congress seeks Khattar apology
Several Congress leaders said Haryana was getting branded as the crime capital because of a misogynistic mindset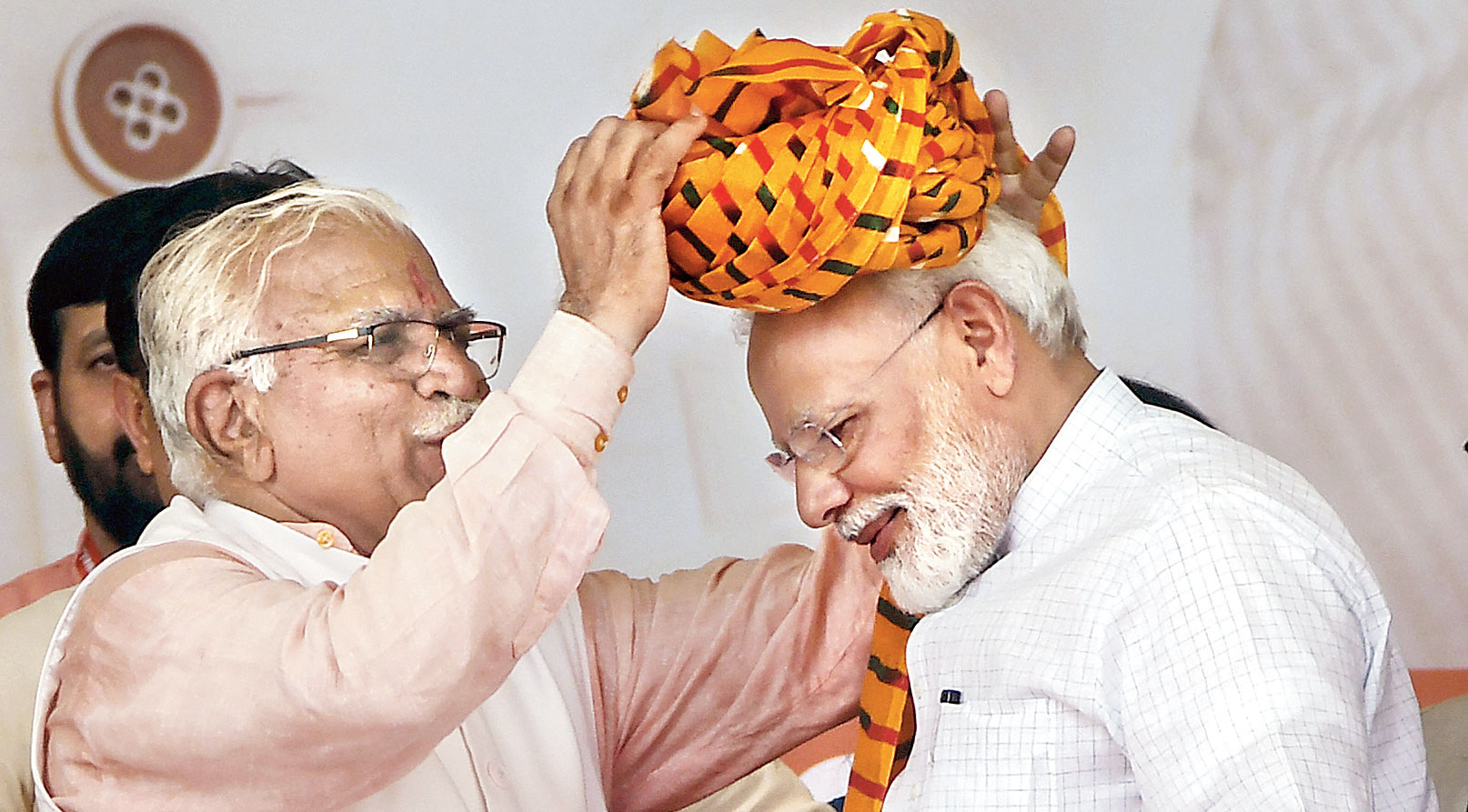 ---
---
The Congress on Monday sought an apology from Haryana chief minister Manohar Lal Khattar for describing Sonia Gandhi as a "dead rat" and hoped that people would punish him for his anti-woman mindset when the state votes later this month.
"I strongly condemn the Haryana chief minister's remarks against Sonia Gandhi. His remarks against the Congress president are deplorable. It is a clear reflection of his and the BJP's disrespectful attitude towards women. Lowering the discourse is an attempt to divert attention from the real issues that are being evaded like joblessness and acute economic slowdown. Can anyone deny that Haryana has become the rape capital of India? Kidnapping & abduction are also on the rise...," Mahila Congress chief Sushmita Dev said in a statement and demanded an "unconditional apology".
Khattar, while addressing a public rally on Sunday, had said: "After the defeat in the Lok Sabha election, Rahul (Gandhi) quit as the party president and said the new Congress chief should be selected from outside the family. Good, at least the party was coming out of dynasty. Then these people started searching for a new president across the country. After three months, what happened? They made Sonia Gandhi the Congress chief. It was like khoda pahaad, nikli chuhiya, woh bhi mari hui... (digging up a mountain to find a mouse, that too a dead one)."
While the Mahila Congress staged a demonstration in protest against the remark, several senior Congress leaders said Haryana was getting branded as the crime capital of India only because of such a misogynistic mindset.
The party reeled off statistical details — such as a 42 per cent increase in incidents of rape in the last five years — to link it to the larger issue of crime against women.
Haryana Congress chief Kumari Selja said: "Using indecent language is nothing new for Khattar. But the vulgar comment on Sonia Gandhi is an insult to every woman and we hope half of the state's population will punish him on October 21, when the voting takes place."
The party also held a media conference where spokesperson Ragini Nayak condemned the "low-level and indecent remark" which, she said, reflected the anti-woman mindset of the Sangh parivar.
The Congress also recalled that Khattar had publicly said after the revocation of Kashmir's special status that women from there could now be brought for marriage.