Congress plays down Rahul life threat
A letter surfaced in the media in which the Congress purportedly asks the home ministry to probe and neutralise the threat, but the party denied having sent any such letter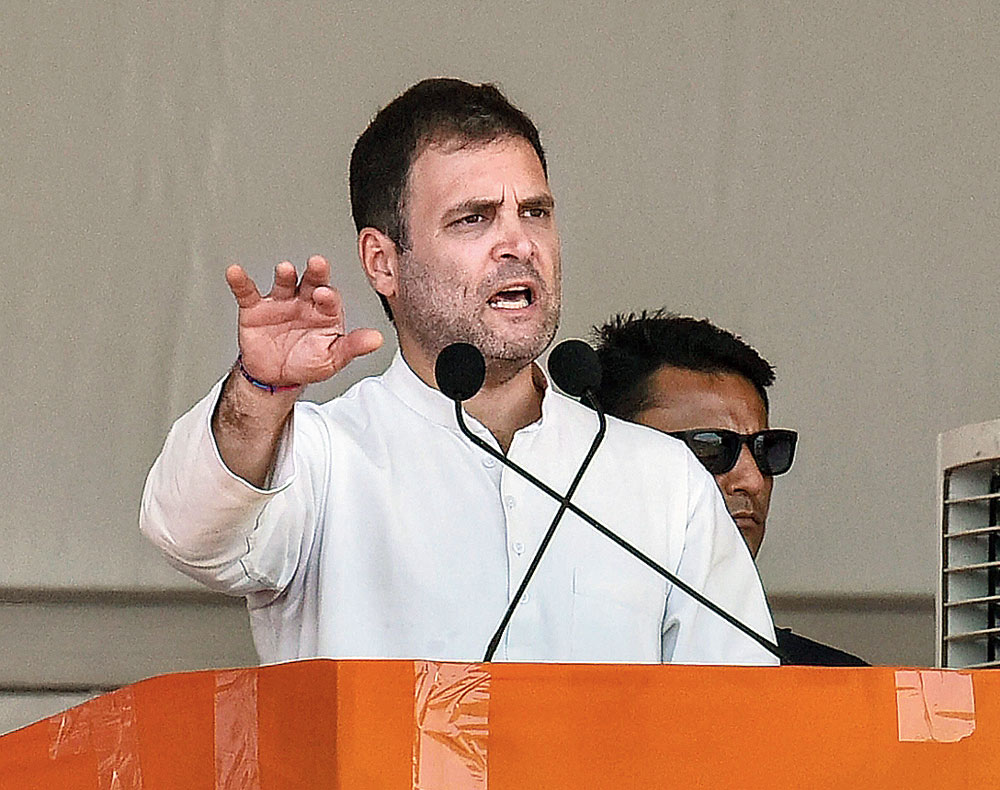 ---
New Delhi
|
Published 12.04.19, 02:28 AM
|
---
The Congress on Thursday played down any security threat to Rahul Gandhi after reports said a spot of light, possibly a laser beam from a sniper's gun, was repeatedly directed at his head during his media interaction in Amethi after filing his nomination on Wednesday.
A letter too surfaced in the media in which the Congress purportedly asks the Union home ministry to probe and neutralise the threat, if any. But the party on Thursday denied having sent any such communication to the government.
It is being speculated that the Congress may have prepared the letter after the alarm was sounded but decided against sending it after due diligence. A low-level functionary may have leaked the letter.
The home ministry denied receiving any letter and rejected suggestions that the light could have come from a sniper's rifle.
It said it had consulted the director of the SPG, which looks after Rahul's security, and he said the light had come from a cellphone used by the Congress "photographer" who was video-graphing the interaction.
It added that the SPG chief, after going through the video clipping, had said the matter "had no security implication whatsoever", and that this had been conveyed to Rahul's personal staff.
The green light appears to have been pointed at Rahul at least seven times within a short period, twice at his right temple.