Congress dissolves all district committees in Uttar Pradesh
Party leaders say this is the first step to bring organisational changes after Lok Sabha election rout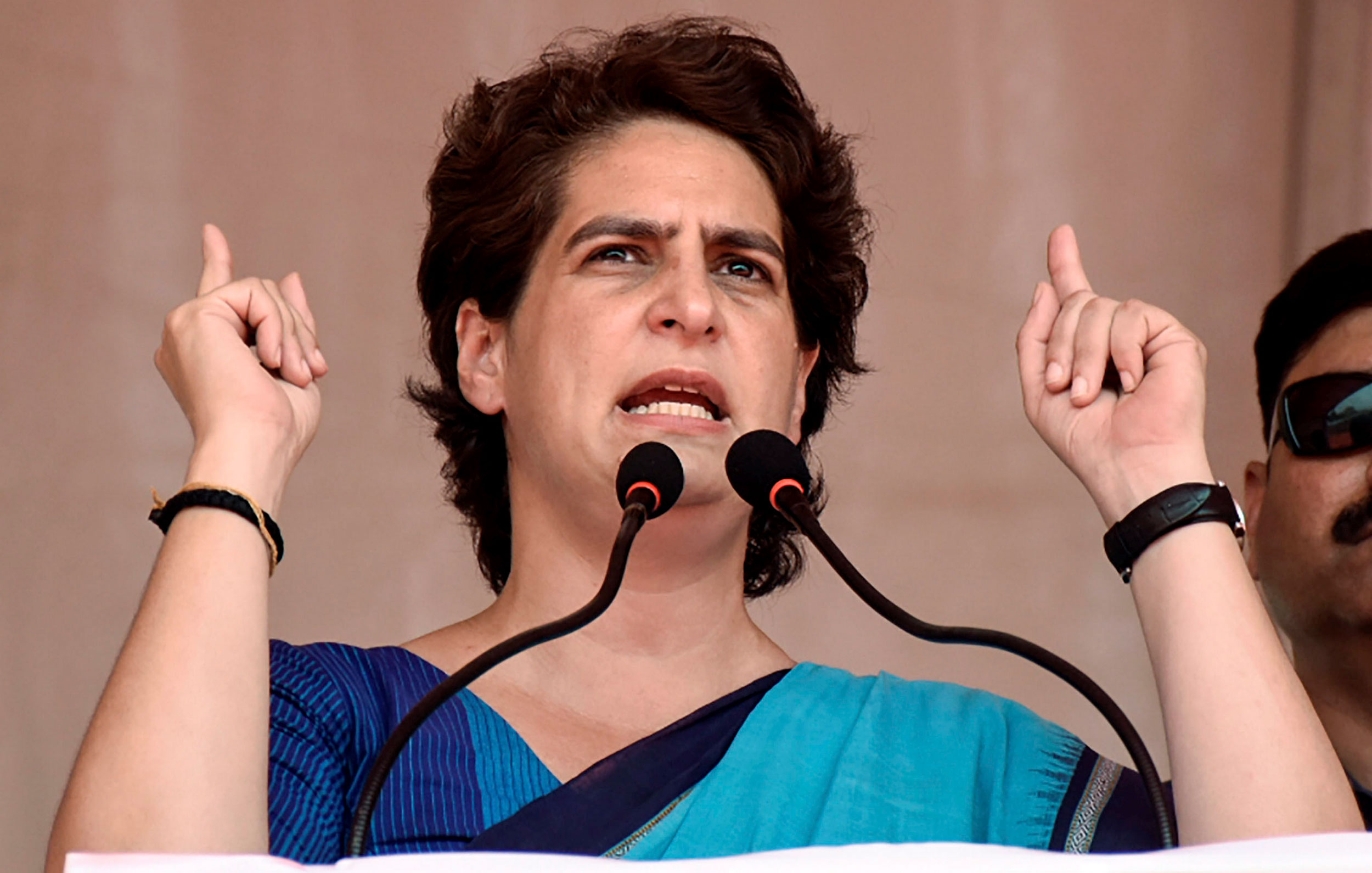 ---
---
The Congress on Monday dissolved all its district committees in Uttar Pradesh as a first step to restructure the party in the heartland state after its disastrous Lok Sabha election performance.

UP Congress leader Ajay Kumar Lallu was "made in-charge of making organizational changes in UP (East) for a defined period during which organizational changes will be effected", a press release from Congress general secretary K.C. Venugopal said.
"Tamaam jo samasyaein hain unke liye sangharsh kiya jayega (we will fight all the problems)," Lallu told this website. "Our political mantra has been: sangharsh, sambaad aur sampark (struggle, dialogue and connect). We will talk to the people and sit with prominent leaders to form a strategy."
The All India Congress Committee had accepted the proposal to dissolve the district committees that was made by the general secretaries of Uttar Pradesh West and East, the party said in a release. Jyotiraditya Scindia is the general secretary of Uttar Pradesh West and Priyanka Gandhi of Uttar Pradesh East.
Lallu is a two-time Congress MLA who represents the Tamkuhi Raj constituency in the Kushinagar district. He is one of the seven members who won a seat for the Congress in the an Assembly election which saw the BJP win 312 seats out of the total 403. He was also one of two MLAs to get re-elected
"Soon after the election results were announced, Priyanka Gandhi spoke to around 865 Congress politicians and workers to reach this decision. The district committees that were there for more than six years were ordered to be scrapped," said Lallu. "These were Congress's district secretaries, other leaders of the party, including workers from Mahila Congress, Kisan Congress and NSUI."
The All India Congress Committee also constituted a two-member team to oversee election preparations for all the Vidhan Sabha seats going for by-elections.
The statement mentioned a three-member disciplinary committee to "examine the complaints of gross indiscipline" during the 2019 Lok Sabha elections.