Congress accuses Smriti Irani of funds fraud
The party cited a report by the CAG and an investigation by the district collector of Anand to buttress the charge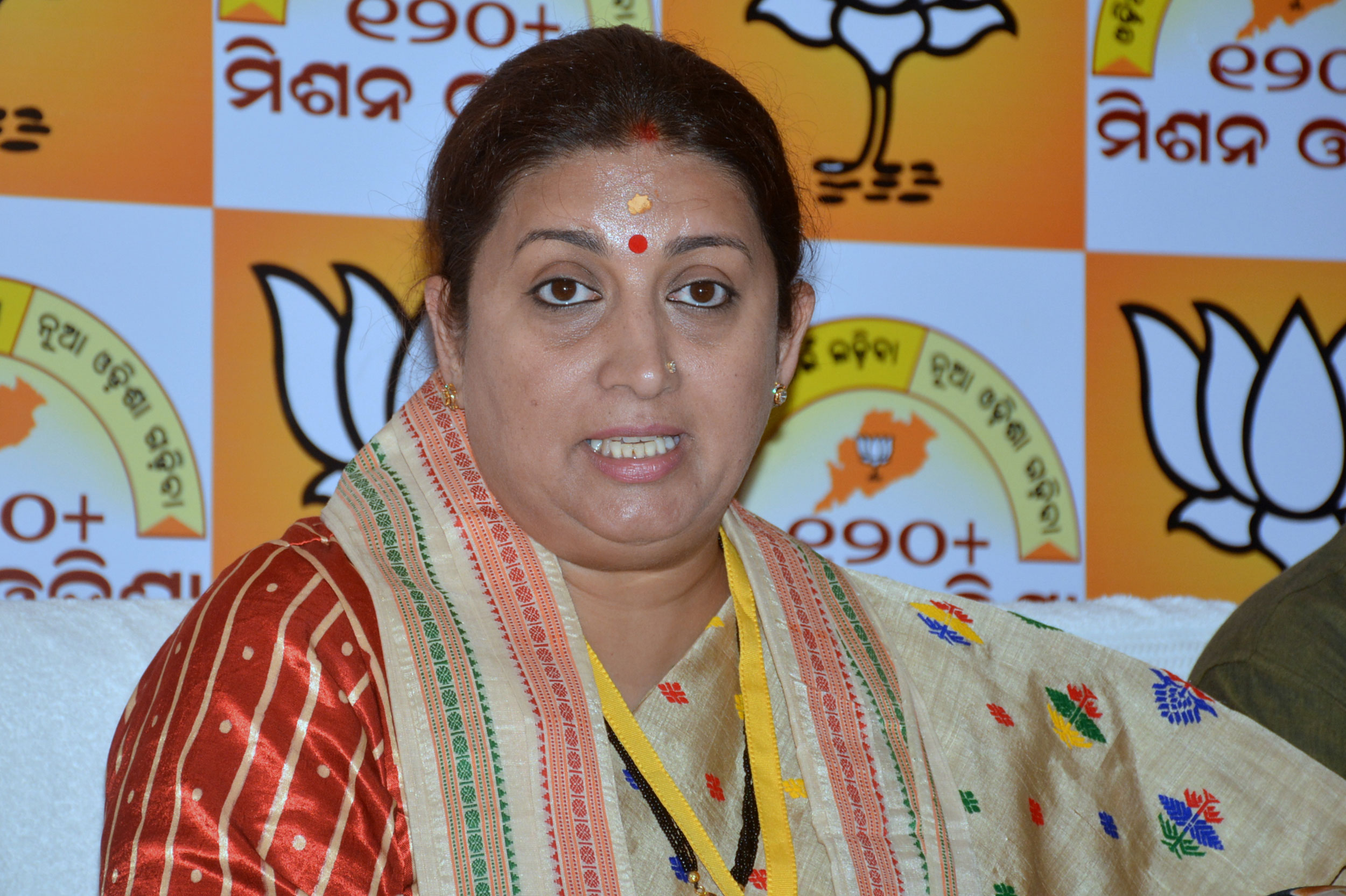 ---
---
The Congress on Thursday demanded that Union textiles minister Smriti Irani be sacked immediately, alleging she had allowed fraudulent payments from her MP's local area development fund to "a cooperative society close to the BJP".
It cited a report by the comptroller and auditor-general and an investigation by the district collector of Anand to buttress the charge that the NGO was selected for projects in violation of rules and was paid for work it had not done or left unfinished.
"If any morality is left, Irani should resign. Or the Prime Minister should sack her. An FIR should be lodged against her under Section 13(1)(d) of the Prevention of Corruption Act, 1988, and different provisions of the Indian Penal Code," Congress communications chief Randeep Surjewala said.
Reached over the phone, the BJP's media department declined to comment on the allegations. "The MP will react," said Anil Baluni, the BJP's media department in-charge.
Shaktisinh Gohil, senior Congress leader from Gujarat — the state Irani represents in the Rajya Sabha — spelt out the charges at a media conference.
"Irani, as Rajya Sabha MP, selected Anand as her nodal district for the implementation of works under the MPLAD scheme," he said.
"Initially, the MPLAD projects were being executed by the Gujarat State Rural Development Cooperation, which was wound up. Then, on the instructions of the PA to the Union minister, the works were awarded to Sharda Majdoor Kamdar Sahkari Mandli, Kheda."
Gohil said Sharda "is a cooperative society close to the BJP". "The implementation of projects has to be done by government agencies. But this was in complete violation of MPLAD guidelines," he said.
"The MP is prohibited from selecting the implementing agencies because this is the root cause of corruption. Sharda Majdoor Mandli was selected without due procedure or agreement and purely on the instructions of the minister."
Gohil then explained why the Congress was alleging fraud. "In 2016, the Sharda Mandli claimed Rs 45.20 lakh for the renovation of the same panchayat building for which (an) amount had been granted in the preceding year," he said.
"The Mandli also claimed payment for several other works in nine villages, including the construction of protection walls for crematoriums, schools, etc. But it was found that not a single brick had been laid at any of these places though funds had been disbursed to them (Sharda)."
Gohil said the CAG had in its "Report No. 4 of the year 2018" indicted Sharda in connection with the award of 232 projects to it without tender, and payments to it worth Rs 5.93 crore, including allegedly fraudulent payments of Rs 86.53 lakh. He released the CAG report.
Gohil said the Anand district collector had written to the deputy secretary of the Gujarat general administration department on June 20, 2017, flagging irregularities under grants received from the MPLAD.
Surjewala read out from the CAG report: "The Hon'ble MP had recommended 276 works with an estimated cost of Rs 8.93 crore for the years 2015-17. Of these, DPO (district planning officer) awarded 232 works with an estimated cost of Rs 5.93 crore to Sharda Majdoor Society. Audit observed that the selection of the NGO as implementation agency was in contravention of the scheme guidelines and government instructions, as no tender procedure was followed for its selection."
The report adds: "This indicated that the completion certificate issued by the NGO (was) incorrect, which resulted in the fraudulent payment of Rs 13 lakh. Further the cost of shed and platform at Patel Samaj crematorium has been donated by some donors and not made from MPLAD funds. However, the DPO made full payment of Rs 73.53 lakh to the NGO on fake completion certificates submitted by the NGO. Serious lapses were observed in the 8 jointly verified works, where the NGO either not carried (sic) out the works allocated or the works were left incomplete. However the payment of Rs 5.93 crore was made."