CJI Chandrachud recuses from hearing contempt plea against Kunal Kamra
The bench also comprising Justice PS Narasimha then listed the matter after two weeks and CJI in his administrative capacity will now assign the case to another bench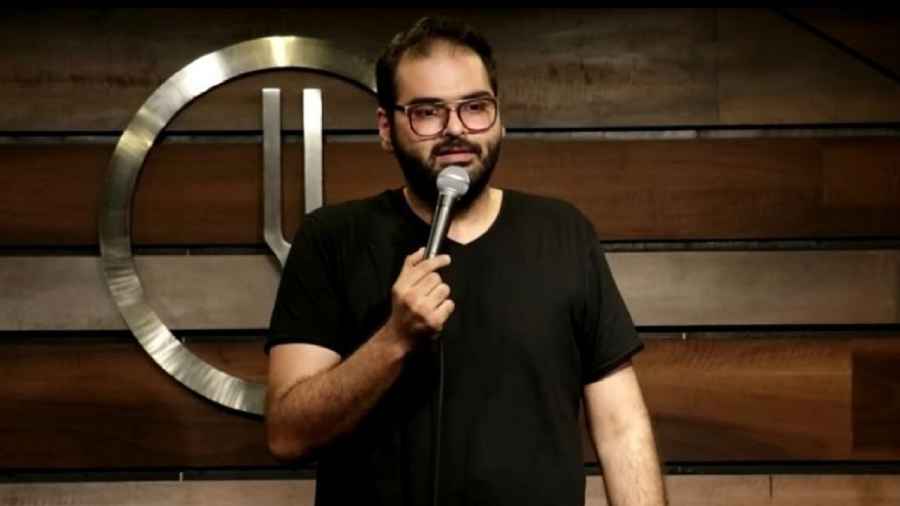 ---
New Delhi
|
Published 05.01.23, 06:04 PM
|
---
Chief Justice of India D.Y. Chandrachud on Thursday recused himself from hearing a batch of pleas seeking contempt action against stand-up comedian Kunal Kamra for his alleged scandalous tweets against the judiciary.
A bench headed by the CJI took up the petitions and said: "We will place this matter before a bench to which I (Justice Chandrachud) am not a part of because the comments (tweets) were made on the order which I have passed."
The bench, also having Justice P.S. Narasimha, listed the matter after two weeks. The CJI, in his administrative capacity, will now assign the case to another bench.  
Kamra had tweeted on November 11, 2020, when the top court was hearing an appeal by Republic TV's Arnab Goswami against a Bombay High Court order rejecting Goswami's plea for interim bail in a 2018 abetment-to-suicide case.
The order granting interim bail to Goswami was passed by a bench headed by Justice Chandrachud.
In November 2020, after the contempt cases were filed, Kamra had tweeted: "The Supreme Court of India hasn't yet declared my tweets anything as of now but if and when they do I hope they can have a small laugh before declaring them contempt of court." He refused to retract the tweets.
On January 29, 2021, Kamra had in his affidavit defended his tweets on the judiciary, saying India would be reduced to a "country of incarcerated artists and flourishing lapdogs" if powerful people and institutions show inability to "tolerate rebuke or criticism".
Kamra, facing contempt proceedings, also said there was a growing culture of intolerance where taking offence was seen as a fundamental right and had been elevated to the status of a "much loved national indoor sport".
"We are witnessing an assault on the freedom of speech and expression, with comedians like Munawar Farooqi being jailed for jokes that they have not made, and school students being interrogated for sedition. At such a time, I hope that this court will demonstrate that the freedom of speech and expression is of cardinal constitutional value, and recognise that the possibility of being offended is a necessary incident to the exercise of this right," Kamra said.
He had said "irreverence and hyperbole" were essential tools for the comedic enterprise and a comic raises questions on issues of public interest in his own unique way.
On December 18, 2020, the top court issued a showcause notice to Kamra for his tweets on the apex court and exempted him from personal appearances.
Then attorney-general K.K. Venugopal had granted consent for initiation of criminal contempt proceedings against Kamra, saying the comedian's tweets were in "bad taste" and it was time that people understood that attacking the apex court brazenly would attract punishment.
The consent of either the attorney-general or the solicitor-general is necessary under Section 15 of the Contempt of Courts Act for initiating contempt proceedings against a person.
Criminal contempt of the Supreme Court is punishable with a fine of up to Rs 2,000 and imprisonment of up to six months. Four petitions seeking contempt action against Kamra were filed including one by law student Shrirang Katneshwarkar and others.