Chhattisgarh to appoint over 14,500 teachers in state
Bhupesh Baghel government has already disbursed a host of benefits for farmers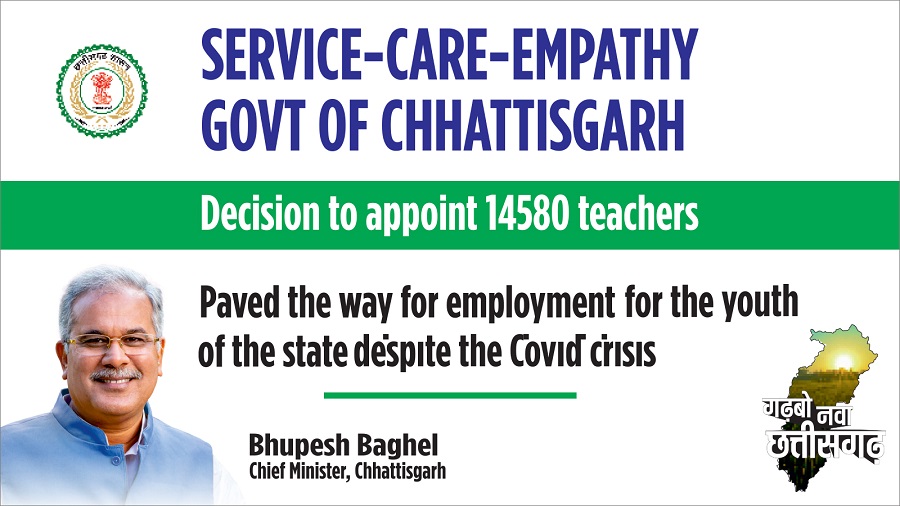 ---
---
The Chhattisgarh government has shown the way by deciding to appoint over 14,500 teachers in the state, a move that will help the youth of the state amid the ongoing Covid-19 pandemic.
So far, the state government of Bhupesh Baghel has disbursed a host of benefits to farmers, livestock owners and tendupatta collectors. On the occasion of the birth anniversary of former prime minister Rajiv Gandhi on August 20, it handed out a number of benefits.
Among the benefits were the second instalment to farmers from a corpus of Rs 1,500 crore. The money was directly transferred to 20 lakh farmers under the Rajiv Gandhi Kisan Nyay Yojana.
This apart, the Baghel government also sanctioned Rs 5 crore that was to be paid under Godhan Nyay Yojana.