Academics disappointed at move
Centre to state: Provide digital access for students
This has disappointed some academics who said it was the Union government's responsibility to implement its push for online education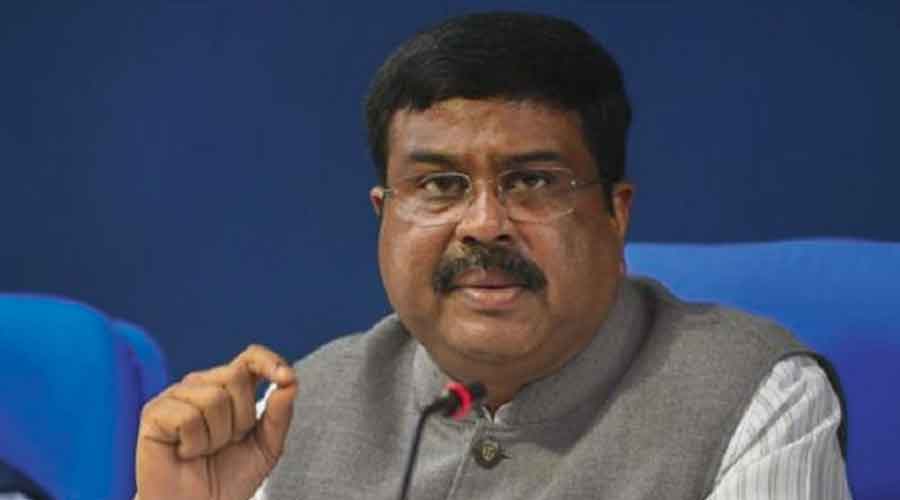 ---
New Delhi
|
Published 25.07.21, 01:46 AM
|
---
The Centre has passed on to the states the onus of providing digital access for all students, disappointing some academics who said it was the Union government's responsibility to implement its push for online education.
To a question in the Rajya Sabha from Shiv Sena member Anil Desai, education minister Dharmendra Pradhan on Thursday said the states had been asked to address the issues of digital access.
"Education is a subject in the concurrent list of the Constitution, and the matter relating to education pertains to central as well as the state government concerned," Pradhan replied.
"The states and UTs (Union Territories) have been advised to map the students school-wise with their individual performance. Accordingly, the state governments have been directed to act based on the situation prevailing at every place to meet the demands of all students for providing them with the digital access required for learning digitally."
The Narendra Modi government has been pushing for the digitalisation of education in a big way. Since the Covid outbreak, school and higher-education institutions have been conducting classes and exams online.
However, poor Internet connectivity, erratic power supply and the lack of quality devices have left the economically disadvantaged and rural students in the lurch.
David Lalrinchhana, a master's student of the Mizo language at Mizoram University, Aizawl, said he had to move out of his home in New Ngharchhip village, Hnahthial district, in search of good Internet connectivity to take his online exams or download video lectures.
"The Internet connectivity is unstable in our village. To take our exams, we sometimes have to climb to the top of a hill," David said.
Biju Dharamapalan, academic and member of an expert committee on biosciences at M.G. University, Kottayam, said only a central government initiative can help bridge the digital divide among students.
"Like the midday meal programme, we need a centrally sponsored scheme to successfully implement online education across India. The scheme should provide smart phones or TV sets with DTH connections to economically backward students," he said.
Dharmapalan said the states would not have the cash to provide students with electronic devices. On the other hand, the Centre could get the public-sector electronics companies to bring out low-cost smart phones, laptops and TV sets.
The Indian Academy of Sciences has released a report, "Higher education going online: The challenges in India", edited by academics Sujin Babu and Ram Ramaswamy.
"In many families, two or three students share a single smart phone. If the (central) government is serious about digital education, it must put in place a dedicated education network and ensure that economically disadvantaged students get at least a free tablet and cheap data," Ramaswamy told this newspaper.
Manoj Killedar, a teacher at the Yashwantrao Chavan Maharashtra Open University and an expert on distance education, said the government's thrust on online education was welcome but it should be implemented properly.