CBI raids leader close to Akhilesh Yadav
Prajapati held the mining portfolio in the Akhilesh Yadav government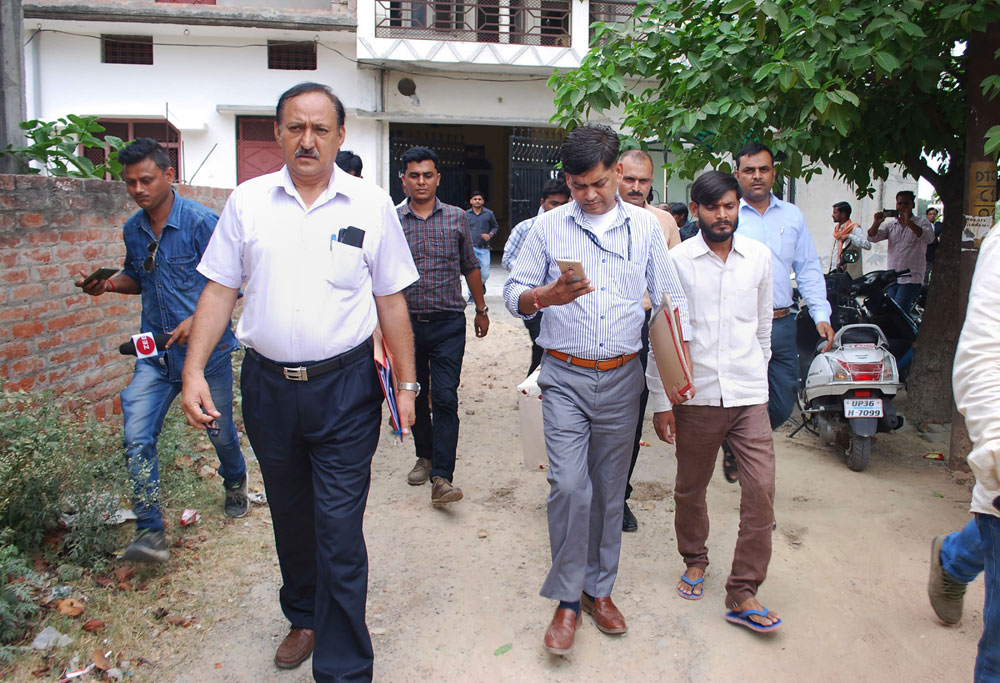 ---
---
The CBI on Wednesday searched 22 locations, including three residential premises of former Uttar Pradesh minister Gayatri Prajapati, in connection with an illegal mining case, sources in the agency said.
Prajapati held the mining portfolio in the Akhilesh Yadav government and is considered to be an influential Samajwadi Party leader.
Prajapati's three houses in Amethi were among the premises searched at 11 locations in Hamirpur district in Uttar Pradesh and Delhi and the National Capital Region.
The CBI sources said searches were also conducted at the residence of former Samajwadi Party MP Ghanshyam Anuragi in Jalaun.
In January, the CBI had registered a criminal case against 11 people, including four Samajwadi politicians, and said it was also probing the role of former chief minister Akhilesh and some bureaucrats. Akhilesh had held the mining ministry from 2012 to 2014, the first two years of his chief ministership.
CBI spokesperson Nitin Wakankar said on Wednesday that public servants had allegedly entered into a criminal conspiracy with other accused persons to allow illegal mining of minor minerals in Hamirpur between 2012 and 2016.
"It was alleged that they illegally granted fresh leases to mine sand, renewed existing leases and permitted obstructed period to the existing lease holders and thereby caused wrongful loss to the government exchequer and undue gain to themselves," he said.
The CBI's action in the old mining case had kicked off on January 6, the day the Samajwadi Party and Mayawati's Bahujan Samaj Party had indicated their intent to join hands to fight the BJP in the Lok Sabha polls.
Both Akhilesh and Mayawati had described the CBI's move as dirty politics and accused the Centre of using the agency to thwart the alliance.