CBI must file Rafale FIR: Petitioners
The Supreme Court on Thursday dismissed the Rafale review petitions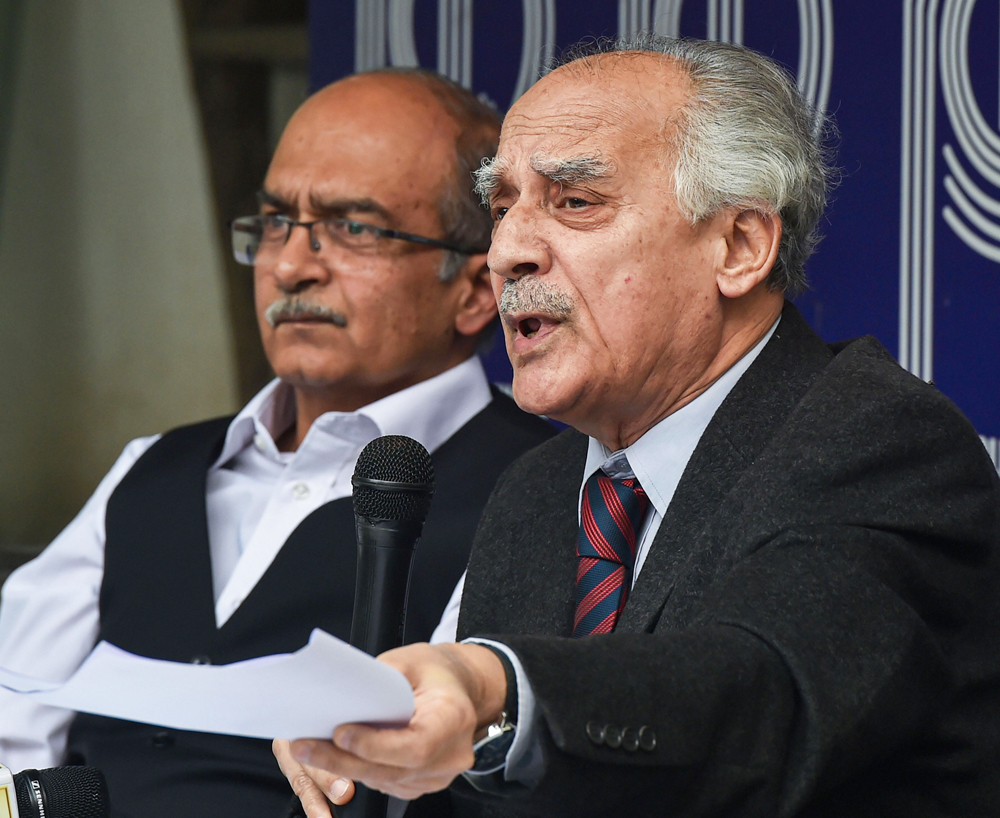 ---
New Delhi
|
Published 15.11.19, 08:52 PM
|
---
Prashant Bhushan and Arun Shourie, petitioners in the Rafale case, on Friday asserted that the judgment delivered by Justice K.M. Joseph was binding on the CBI and the agency must seek the government's permission and file an FIR within seven days.
While the Supreme Court on Thursday dismissed the Rafale review petitions, one of the three judges, Justice Joseph, said the CBI was free to register an FIR for alleged corruption. He cited a 2014 constitution bench verdict that made registration of FIR mandatory when a complaint of a cognisable offence was filed.
Bhushan and Shourie expressed "delight" at this verdict, which appears to open up further legal options if the government denies permission fora probe or the CBI cites grounds for not registering an FIR.
"The CBI will have to inform us in writing about their decision," Bhushan said, stressing that the top court has held in several cases that in case of different judgments, minority judgments will be binding if the other judges have not said anything to the contrary.