Rafale deal: Supreme Court rejects plea seeking fresh probe
Advocate ML Sharma urges SC to use its process for summoning a copy of documents from an investigation conducted by a French agency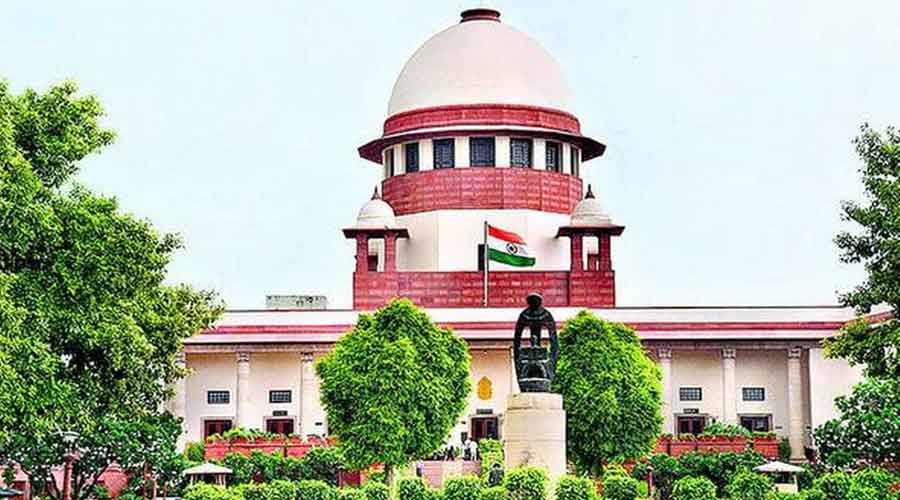 Supreme Court.
File photo
---
New Delhi
|
Published 30.08.22, 02:30 AM
|
---
The Supreme Court on Monday declined to entertain a plea seeking a fresh probe into the deal between India and France for the procurement of 36 Rafale jets.
A bench of Chief Justice U.U. Lalit and Justice S. Ravindra Bhat also refused to entertain a petition seeking the issue of letters rogatory to collect fresh evidence relating to the deal.
The PIL by advocate M.L. Sharma cited French media reports alleging that 1 billion euro was paid by Dassault Aviation to a middleman to get the deal in its favour.
"When I filed this plea in 2021, it was found that Dassault had paid a sum to secure the contract. Rule of law applies for cancellation of contract. This plea is to issue letters rogatory so that the documents can be brought in," Sharma argued before the bench.
Letters rogatory are issued to a foreign court or government seeking their assistance in a case under Section 166 A of the Code of Criminal Procedure.
"If the French agency and media says 1 billion euro was paid as bribe, we need to see those papers and thus letters of rogatory is needed. Please issue this. I don't have a personal agenda," Sharma said.
Sharma urged the court to use its process for summoning a copy of documents from an investigation conducted by a French agency.
CJI Lalit said: "We are not using our processes."
The petitioner also sought a fresh probe by the CBI or any other investigating agency into the reported disclosures in the French media.
When Sharma tried to persist with his arguments, the bench gave him the option of withdrawing the petition or getting it dismissed. Sharma then withdrew the petition.
The counsel said he would move the CBI for appropriate relief. "Nobody is stopping you," the bench replied.
On November 14, 2019, Justice K.M. Joseph, part of the three-judge bench that dismissed the review petitions on the purchase of 36 Rafale jets, had said the CBI was free to register an FIR for alleged corruption in the deal under the Prevention of Corruption Act.