Businessman gets life in jail for hijack hoax
Businessman Birju Kishor Salla was accused of triggering a mid-flight scare on a Delhi-bound Jet Airways flight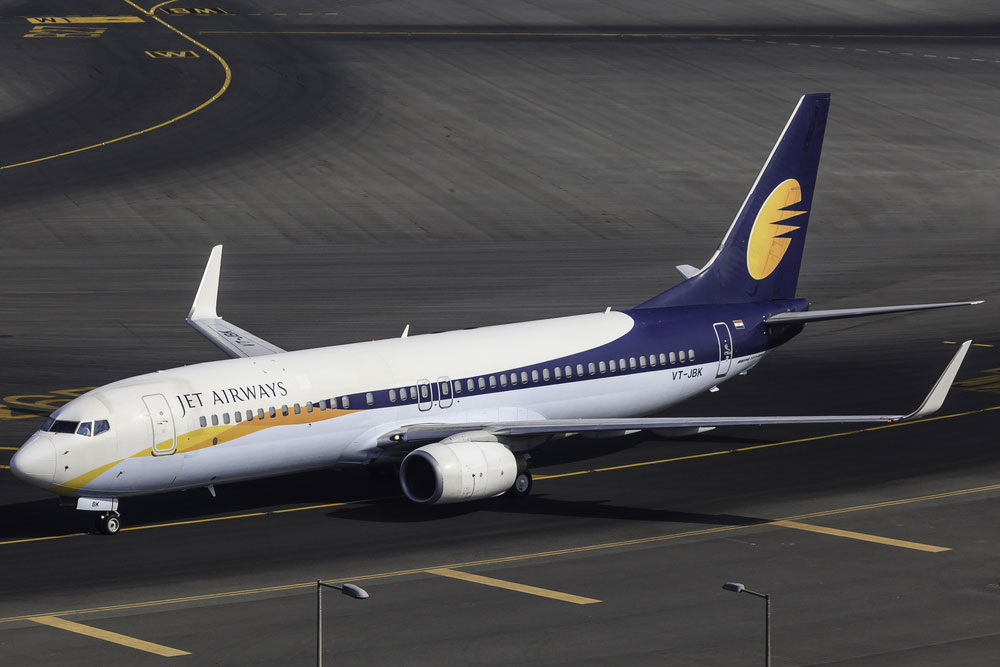 ---
---
A National Investigation Agency court in Ahmedabad on Tuesday jailed a Mumbai-based businessman for life and fined him Rs 5 crore for a mid-flight hijack hoax in October 2017 in the first conviction under the amended anti-hijack law.
Businessman Birju Kishor Salla was accused of triggering a mid-flight scare on a Delhi-bound Jet Airways flight (No. 9W339) from Mumbai by leaving a hijack threat note written in English and Urdu in the aircraft's toilet.
The note had asked the plane to be flown to Pakistan-occupied Kashmir. It was diverted to Ahmedabad where it made an emergency landing. All the 116 passengers were made to disembark at Ahmedabad airport and screened.
In May 2018, Salla became the first person to be put on the no-fly list and tried under the stringent Anti-Hijacking Act after it was amended in 2016.
The NIA had taken up the case and a probe revealed that Salla was having an affair with a Jet Airways employee. "He confessed to the crime and told investigators he had done it in the hope that it would force Jet Airways to close its Delhi operations and his girlfriend, who worked in the airline's Delhi office, would come back to Mumbai," an NIA official said.
"This was the first case registered under the Anti-Hijacking Act of 2016 by the NIA," the official said.
The court of special NIA judge K.M. Dave said the fine amount of Rs 5 crore would be distributed among the crewmembers and the passengers who were on board the Jet Airways flight.
"Out of the total fine amount each pilot will get (a) compensation of Rs one lakh, each air-hostess will get Rs 50,000 and each passenger will be paid Rs 25000 for (the) misery undergone by them," the NIA said in a statement.
The statement said an air-hostess had found the threat note in the plane's business-class washroom, warning: "There are hijackers on board and explosives on the plane."
"The threat was brought to the notice of the Captain of the flight who sought permission of (the) air traffic controller in Ahmedabad for an emergency landing," it said.