Bulli Bai case: BJP politicians, cop pitch for arrested girl's pardon
Police in Maharashtra, where a Shiv Sena-NCP-Congress alliance is in power, have arrested the main accused from Uttarakhand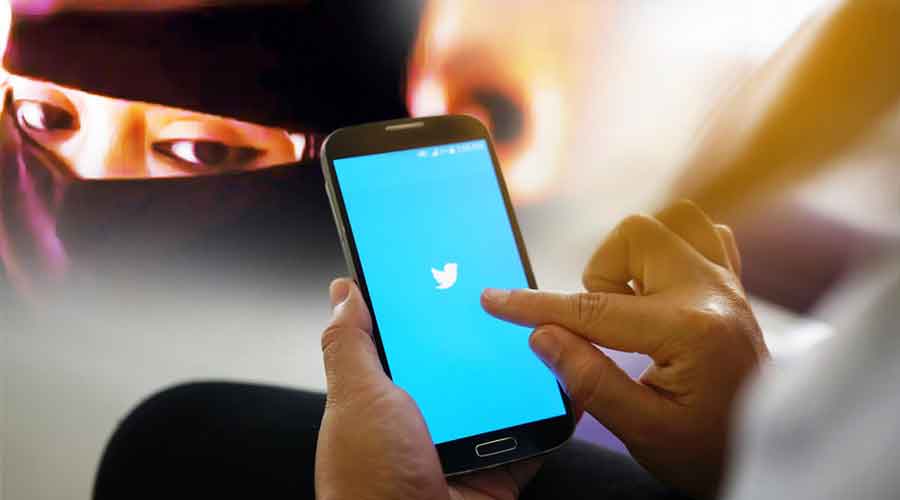 On Wednesday, the Uttarakhand police chief pointed to Shweta's economic status and the death of her father, which appeared to drawn a terse reaction from the Mumbai police commissioner
File photo.
---
New Delhi
|
Published 06.01.22, 03:04 AM
|
---
BJP politicians and the police chief of party-ruled Uttarakhand  on Wednesday pitched for pardon for the teenaged girl arrested in the Bulli Bai case by citing personal tragedies and poverty.
But the leaders were soon reminded of their own vicious persecution of students and minorities.
Police in Maharashtra, where a Shiv Sena-NCP-Congress alliance is in power, have arrested the main accused, Shweta Singh, 19, from Uttarakhand and engineering student Vishal Kumar Jha, 21, from Bangalore in connection with the mock auction of Muslim women on an app called Bulli Bai.
On Wednesday, a third person, identified as Delhi University student Mayank Rawat, was arrested by Mumbai police from Kotdwar in Uttarakhand's Pauri district.
Mayank, son of an army subedar, is pursuing chemistry honours from Zakir Husain Delhi College.
On Wednesday, the Uttarakhand police chief pointed to Shweta's economic status and the death of her father, which appeared to drawn a terse reaction from the Mumbai police commissioner.
Mumbai police chief Hemant Nagrale told a news conference: "We have apprehended these people from different places and some local authorities have given some versions about it, which I feel was not required. They were not aware of the details of the case. Generally, we don't speak about cases in other states."
Earlier in the day, Uttarakhand director-general of police Ashok Kumar had been quoted by the news agency ANI as saying: "The woman who was arrested from Uttarakhand's Rudrapur in the Bulli Bai app case belongs to a poor family and her father is not alive. It seems she got involved in such activities for money."
Several of the victims of the malicious app and website that put prominent Muslim women on "auction" and illegally used their pictures on social media spoke out against suggestions of clemency for Shweta.
 "India follows a reformative justice system. Jail mein criminals ko reform kiya jaata hai before they are sent back to the world," Hasiba Amin, the Congress's national social media convener and one of the Bulli Bai app's targets, tweeted.
BJP Mahila Morcha national social media head Priti Gandhi was among those who suggested that Shweta be forgiven but was swiftly countered by social media users who reminded her of her diatribes against young defendants.
Priti tweeted: "If an 18yr old girl who recently lost both her parents (one to cancer, the other to #Covid19) has indulged in an immoral activity then she should be counselled & reformed. She is not a terrorist. It is not a point of no return. Her reformation will be the real victory. #BulliBai."
After the arrest of 22-year-old climate activist Disha Ravi for sharing a toolkit on the farmers' movement against the Narendra Modi government's farm laws last February, Priti had tweeted: "What has this got to do with her age or the fact that she is brought up by a single parent?? Matlab, kuch bhi (I mean, anything)??"
The BJP leader had tweeted against student Safoora Zargar, who was granted bail in view of advanced pregnancy in a case related to the protests against the new citizenship regime, student Sharjeel Imam who is in jail on similar charges, and AAP councillor Tahir Hussain, in prison facing trial for the Delhi riots — in which his home was set ablaze.
Comedian Munawar Faruqui, who spent a month in jail last year for jokes that the police suspected he could have cracked, was also at the receiving end, as was 80-year old Varavara Rao on medical bail in the Elgaar Parishad after a court said he was almost on his deathbed.
Priti had then tweeted: " Munawar is an orphan! Disha Ravi is a 21yr old baby! Safoora Sarkar is pregnant! Varavara Rao is a senior citizen! Sharjeel Imam is a student! Tahir Hussain is a public servant! Let's give them immunity & let them continue with their anti-national activities? Idea of India?" 
Lyricist Javed Akhtar, who has been trolled for questioning the silence of the Prime Minister on the Bulli Bai case, also appealed for compassion.
He was countered by Bulli Bai target and pilot Hana Mohsin Khan, who tweeted: "All due respect sir. But I am not in a forgiving mood. The amount of trauma me and the women have gone through is unbearable to express sometimes."
Other Twitter users also pointed out that Adolf Hitler had lost his parents as a child.
Additional reporting by PTI