Bulli Bai app case: Three arrested, more could be involved, says Mumbai police chief
21-year-old man, arrested from Kotdwar in Pauri district in connection with the controversial Bulli Bai mobile app, is a student of a Delhi University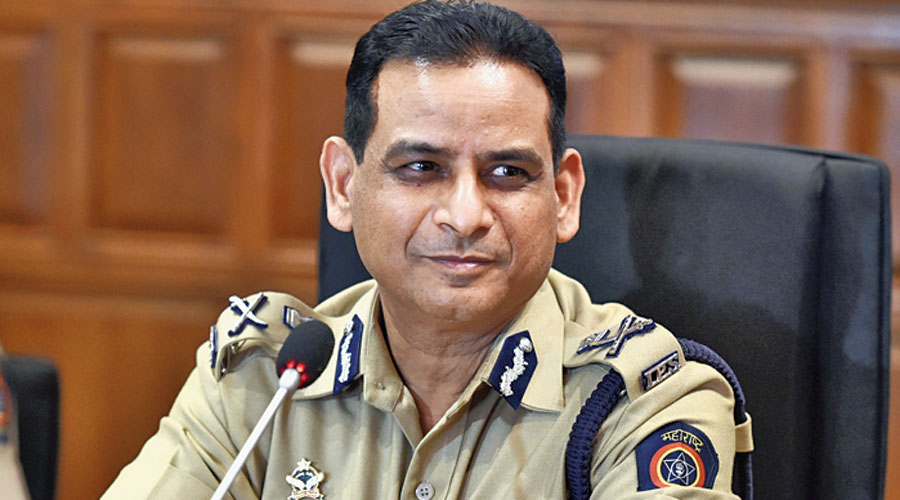 Hemant Nagrale
File picture
---
Mumbai
|
Published 05.01.22, 02:22 PM
|
---
The 21-year-old man, arrested from Kotdwar in Pauri district in connection with the controversial Bulli Bai mobile app, is a student of a Delhi University college, police officials said.
Mayank, the son of Army Subedar Pradeep Rawat, is doing Chemistry honours from Zakir Hussain College.
A resident of Nimbhuchaud area in Kotdwar, Mayank had come home on vacation, the officials said.
After being picked up by the Mumbai Police from home between 2-3 am, he told his interrogators that he had created his Twitter account in 2020 and has many virtual friends.
He said he received a link through a message on December 31 and was asked to join it. He admitted that he took seven to eight screenshots and shared them on his timeline.
However, as soon as he came to know that an FIR had been registered on the app he deactivated it. The police have recovered his mobile phone on which objectionable screenshots and posts shared by him are available, the officials said.
Another arrest in the case of a woman was made from Rudrapur in Udham Singh Nagar district on Tuesday.
A total of three people have been arrested in the Bulli Bai' app case so far, Mumbai Police Commissioner Hemant Nagrale said here on Wednesday.
He added that some more people could be involved in this matter.
Police are investigating whether there was a conspiracy in the case, he said.
"The probe in the case is on and anyone involved in the crime directly or indirectly will be arrested and prosecuted, he said. As the investigation is of a sensitive nature, we will not be able to share more details, he added.
As the investigation is online, sharing details may hamper the probe, he said.
Nagrale expressed displeasure over the versions of the case developments put out by authorities outside Maharashtra. Some local authorities have given some versions, which I feel, was not required. They were not aware of the details of the case. Generally, we don't speak about cases of other states, he said.
If you don't have the proper information, then you should not issue statement on it (case), he said.
Delhi High Court Bar Association condemns online 'auction' of women
The Delhi High Court Bar Association (DHCBA) on Wednesday strongly condemned the "malicious, mischievous and reprehensible" act of creating, developing and hosting the "Bulli Bai" mobile application that allows users to participate in a false "auction" of hundreds of Muslim women, whose doctored photographs were uploaded on the app.
A resolution issued by the DHCBA said at a virtual meeting of its executive committee, it has been unanimously resolved that the lawyers' body shall write to the Delhi police commissioner, demanding the registration of an FIR and an efficient and expeditious investigation so that those found guilty of committing the "dastardly crime" are punished in accordance with law.
"It is resolved that the DHCBA unequivocally and in the strongest terms condemns the malicious, mischievous and reprehensible act of creating, developing and hosting of the app 'Bulli Bai', allowing the users to participate in a false auction of several respectable ladies," the resolution read.