Brazil's health surveillance agency suspends permission for planned clinical trial of Covaxin
Anvisa announced the "precautionary suspension" of the clinical trials, linking it to Bharat Biotech's decision to terminate its pact with Precisa Medicamentos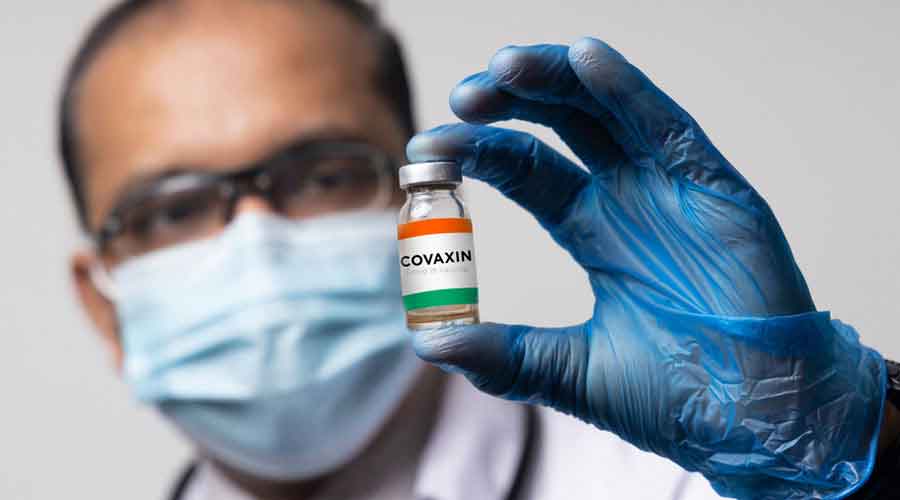 ---
New Delhi
|
Published 25.07.21, 01:45 AM
|
---
Brazil's health surveillance agency Anvisa on Friday suspended permission for a planned clinical trial of India's homegrown Covid-19 vaccine Covaxin made by Bharat Biotech, hours after the vaccine maker cut ties with its Brazilian partner amid corruption allegations.
Anvisa on Friday night announced the "precautionary suspension" of the clinical trials, linking it to Bharat Biotech's decision to terminate its pact with Precisa Medicamentos through which it had hoped to introduce the vaccine in Brazil.
The termination means the local partner "is no longer authorised to represent Bharat (Biotech) in Brazil which, in Anvisa's assessment, makes it impossible" to carry out the clinical trial, the agency said.
Covaxin has mired President Jair Bolsonaro's government in allegations of irregularities with whistleblowers alleging the government had accepted a $15 per dose deal for 20 million doses although Covid-19 vaccines were available at lower prices.
The allegations had triggered investigations by a Brazilian parliamentary commission of inquiry and the country's comptroller general. Brazil's health minister Marcelo Quieroga had announced on June 29 that the country would suspend the contract.
Bharat Biotech and Bolsonaro have denied any wrongdoing or knowledge of irregularities.
The company has said it has not received any advance payments from Brazil, nor has it supplied any vaccines to the Brazilian health ministry.
Covaxin is available to the Indian government at Rs 215 ($2.8) per dose and in private hospitals in India at Rs 1,250 ($16) per dose. Bharat Biotech has said the vaccine's global price has been set between $15 to $20 per dose.
Bharat Biotech, in its statement released on Friday announcing its decision to cut ties with Precisa Medicamentos, had said that it would "continue to work diligently" with Anvisa to complete the regulatory approval process for Covaxin in Brazil.
But Anvisa's decision to suspend the clinical trial of Covaxin puts a question mark on the regulatory approval. Anvisa had on May 13 approved a clinical trial on 4,500 volunteers — 3,000 in Sao Paulo, 500 in Rio de Janeiro, 500 in Bahia and 500 in Mato Grosso. The trial had yet to start.
India is mainly using Covaxin and Covishield, the AstraZeneca vaccine made by the Serum Institute of India, in its vaccination campaign, although limited supplies of Russia's Sputnik V have also been administered to recipients.
Clinical trial data have shown Covaxin as 78 per cent effective against symptomatic Covid-19 and 93 per cent effective against severe disease. Efficacy data also indicated that Covaxin offers 65 per cent protection against the highly contagious Delta coronavirus variant.
Bharat Biotech has said Covaxin has received emergency use authorisation approvals in 16 countries, including India, Iran and Mexico, and is under evaluation for similar approvals in over 50 countries.